Discussion Starter
·
#1
·
air temp 23 water temp 54-58 water was stained east wind 5-10mph
ran the boat to the launch with the cover still on.. first run to crane creek barely on plane cause it was COLD!!!!
the ljv lure strikes again.-yes this lure has the paint hammered off it..
my lone keeper caught on a stien while messing around -i was NOT trying to actually catch a fish there- i pitched the stien to a bridge butment let it fall he loaded up.. had him hooked weird made it feel like he was twice as big as he was.. he weighed 1.5 pounds
-when i get the picture from the weigh in i will post it here-
the norman middle n was on today i caught 5 short bass on it..and 5 on the ljv lure.
only thing i caught on a dt 6 was my dinky dink..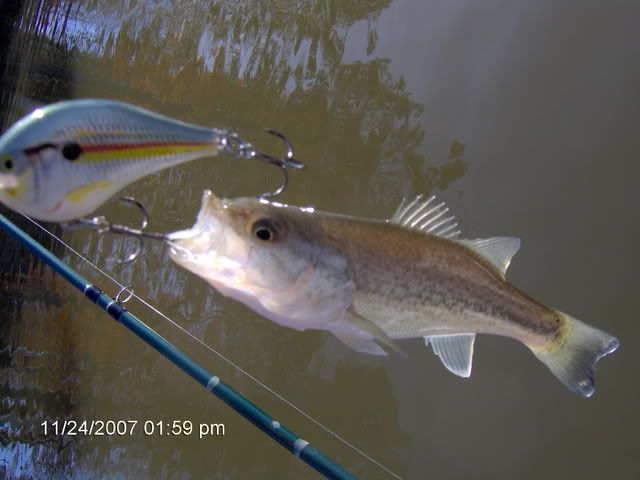 it got up to a balmy 54 degrees at weigh in time..
zooker