Discussion Starter
·
#1
·
Almost thirty students showed up to participate in the 1st JEPFEC Fly Fishing Clinic on January 13, 2007 at the JEPFEC. Some drove from as far away as New Bern and Wilmington NC. Many also came from the Raleigh - Durham area. All came to learn a little about fly fishing and to have some fun. As usual our volunteers gave unselfishly of their time and expertise to make the clinic come off without a hitch.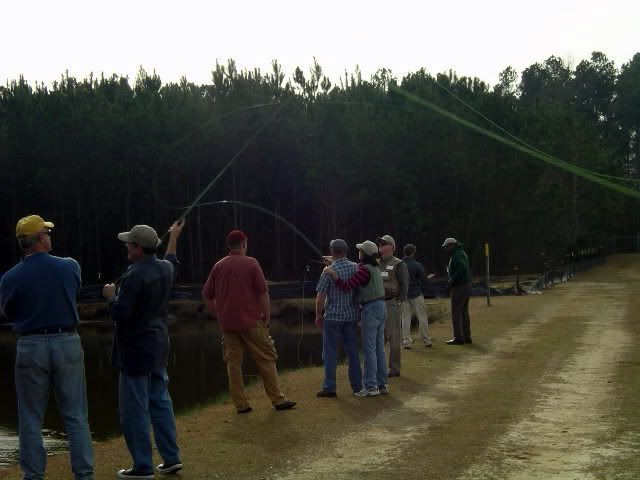 This is either the 5th or 6th year that the NCWRC has offered fly fishing clinics at the Fayetteville Fish Hatchery, which was recently renamed the John E. Pechman Fishing Education Center. Each year the NC Wildlife Commission brings in 1000 trout from one of the mountain hatcheries and puts them into two ponds so participants can fish for trout once they have rotated through a series of instructional stations where they are familiarized with the basics of fly fishing. These stations include a general overview followed by sessions on casting, knot tying & rod assembly, environment and fishing ethics, and rules and regulations pertaining to trout.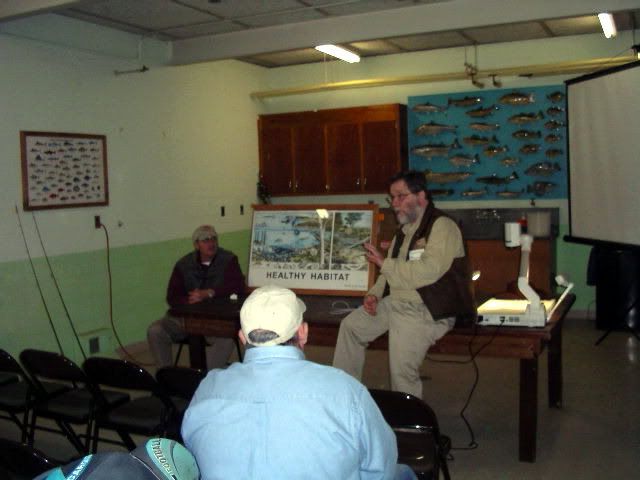 The clinics have been a smashing success with the public and are usually filled soon after the dates are announced.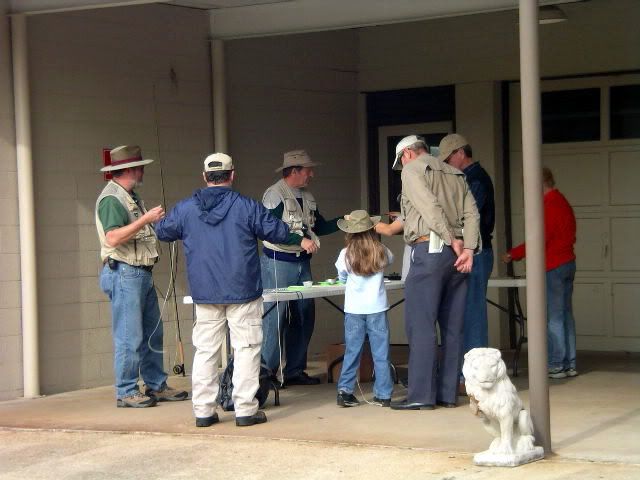 Today's clinic included at least three grandfathers who used the occasion to spend some quality time with their young grandsons or granddaughters. We don't usually allow children under the age of 12 to participate but in this case the grandfathers all took personal charge of their grandchildren and it worked out just fine.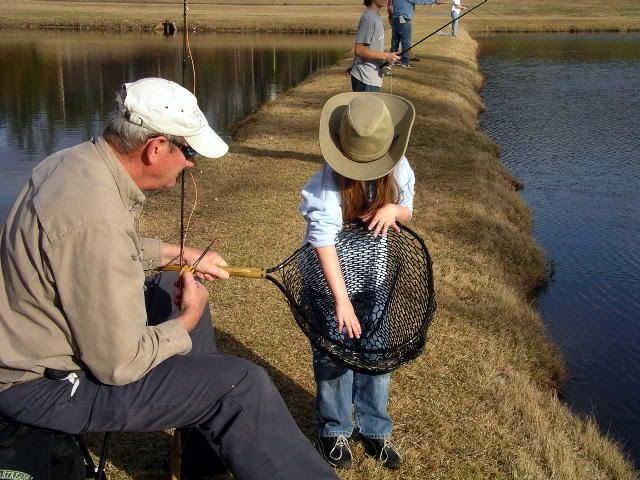 My guess is that both grandfathers and grandchildren will cherish the memory of today's outing for the remainder of their lives.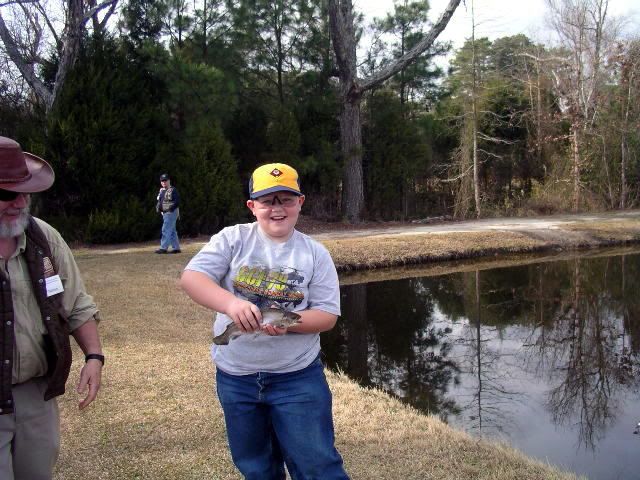 Everyone caught fish. Some caught more them others, but everyone caught fish.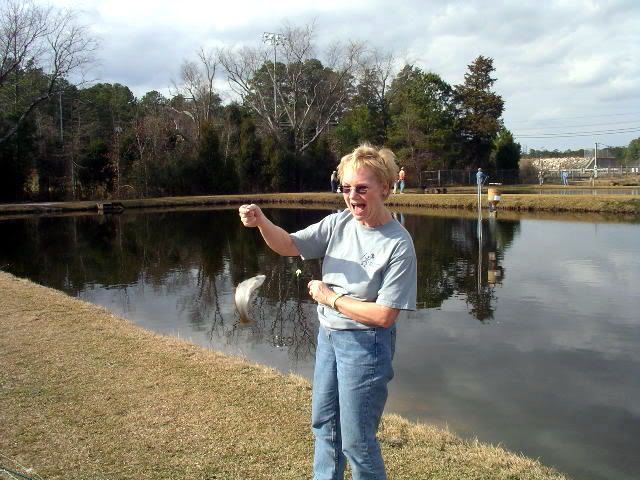 Nothing puts a smile on the face of one of our volunteer instructors like a beaming student who has just caught her first fish.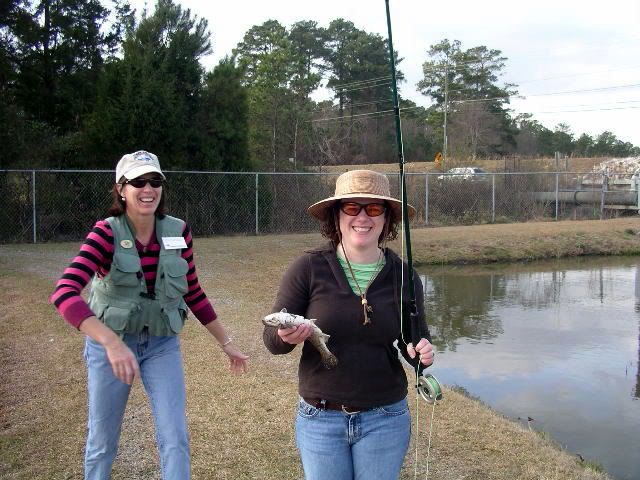 I can't say enough good things about our group of dedicated volunteers. The Director of the JEPFEC has overall responsibility for the program. He has allowed me to pretty well use my own discretion in setting it up. I have the reputation of running a pretty tight ship, (some would say, "He's a benevolent dictator"). We have tweaked the program over time and it is still a "work in progress". Many of the suggested changes come directly from the volunteers. They make me look good. For that I am grateful and can say without reservation that without a dedicated group of volunteers these clinics would not be possible.