Discussion Starter
·
#1
·
my frst deep one of the year.. while i was out fishing with the boys in orange. i was killing time to the get togather, just goofing off-aint it always that way-chunking a deep diver in a boulder strewn area of tuckertown.i don't fish this area very often..
i already hit this area with a blade and got nothing.. went back thru it with a normon +4 that dives 17 feet easy.. hit a laydown in 13 feet of water and picked off a 5.3 pound toad fought like a bucket of water..
as it was raining pretty hard at that time. i could not get a picture camera was saying "moisture"- i tried but the pic did not come out i released the fish- 10 mintues later -it stops raining-my buddy showed up i told him were. he goes and hits the tree nothing i fire a LONG one at the tree and caught this lil begger-who fought like a wet dish rag-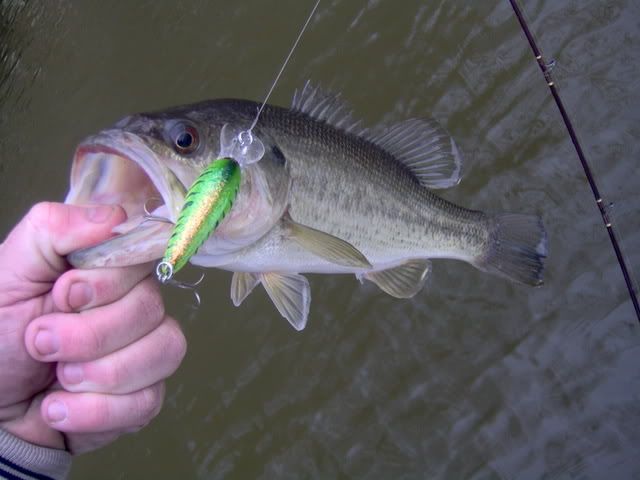 not bad day really it started out pretty bad foggy i found some busters on a main lake point. and with a blade caught 6 in 8 cast.-big about 3 pounds and some dinks- worked my favorite creek and got the biggest hit ever on a shakey head worm but it was just an over zealot dink.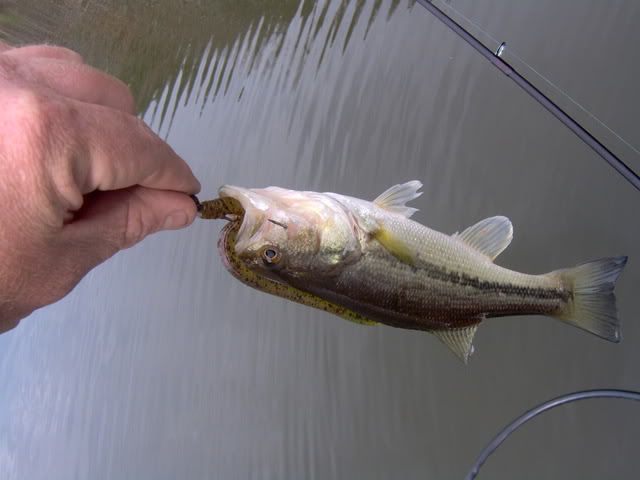 you can just start to see the tree laying on the botton with this depth finder.
other than getting wet up to my knees while loadin the boat- don't ask-today went real good for me..
zooker