Discussion Starter
·
#1
·
they jumped the lake 4 feet over night almost launching in the parking lot. water was unbelivealy clear and 82.. the hydrilla that has taken root in the upper part of the lake has been washed down stream. i hung into some near the dam.. during the summer i fish the lower part of tuckertown-newsome south- the bite was very light they would stop a crank bait but only landed 2. 4 come off. one of which was this lil feller who was suspended right on the rock wall. only got him with one hook.
i hammered a rocky point with the crank bait an carolina rig. then hunked the pnj lost a fish prior to this one he had it just by the trailer..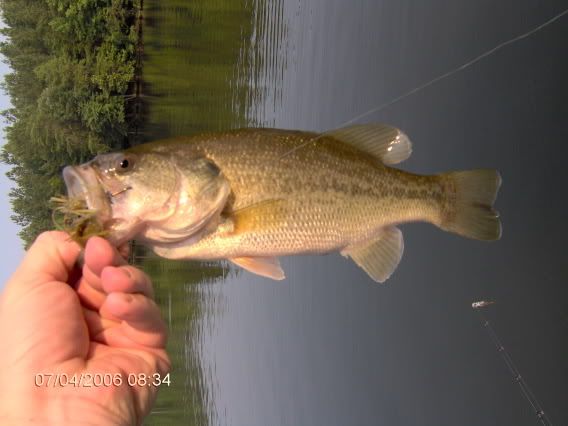 one of the few i do catch on pnj -i throw it alot just rarely catch any thing on it..
zooker