Discussion Starter
·
#1
·
CALLED MY GOOD FRIEND BROCK SINCLAIR LAST NITE TO SEE WHEN HE HAD OFF AGAIN TO GO DO SOME DRUM HUNTING AND LOW AND BEHOLD HE WAS FREE TODAY
NOW BROCK AND I GO WAY BACK TO MY EARLY DAYS AS A PLANKER AND ONCE I STOPPED AND HE FOUND OUT I WAS A DRUM HUNTER AND DOING GOOD AT IT HE WANTED IN ON IT
SO IT STARTED MY QUEST TO GET HIM HIS FIRST SLOT RED AND A TAGGER WHICH I DID FINALLY MANAGE LAST YEAR EVEN WITH A SLOW START,HAVE ALSO HAD BOTH HIS BOYS OUT ON MY BOAT OVER THE YEARS AND HAVE ALWAYS GOT THEM INTO SOME FINE REDS MAINLY SLOTS EASIER THAN DAD
SO TO MAKE A LONG STORY SHORTER WE HOOKED UP THIS MORNING AT 8 AM AND DECIDED EVEN THOUGH IT WAS COOL WINDY AND RAINY THET WE WERE GONNA GIVE IT A TRY ANYWAYS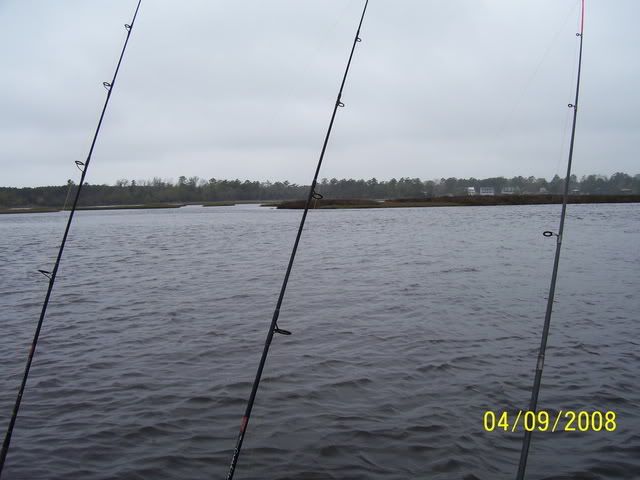 FIRST PART OF THE DAY WAS FOR HIM TO MAKE ME IMBARRASED AGAIN WITH HIM GIVING ME 2 NEW REELS AND SOME SLURP LURES ALONG WITH SOME SUFFIX BRAID(ANNIVERSARY TOMORROW) JUST HIS WAY OF SHOWING A FRIEND WHAT A FRIEND CAN DO,WHY HE DOES IT IS BEYOND ME BUT HE GETS MAD WHEN I TRY TO TALK HIM OUT OF IT LOL.
ANY WHO WE GET UNDER WAY AROUND 8 :30 AM AND HEAD TO HOPEFULLY FIND SOME BAIT,TIDE WAS GOING OUT WHILE WE SEARCHED AND AS I WAS GIVING UP WITH ONLY A FEW MUD MINNOWS AND SOME VERY SMALL CRAOKERS,I SEE A FINGER MULLET JUMP.
SO AFTER ABOUT TEN THROWS I FIGURE WE HAVE ENOUGH UNTIL TIDE CHANGES AND I DONT RISK GETTING US STUCK SO WE HEAD OUT TO THE SPOT I FISHED 2 DAYS AGO.
ONCE THERE THE WIND WAS RUFF AND WE ANCHORED OFF AND STARTED TO BAIT UP I HAD HIM PUT A 5 INCH LIVE MULLET ON WHILE I CUT UP ANOTHER BIGGER FISH FOR CUT BAIT,TOLD HIM RIGHT WHERE I WANTED HIM AND I PLACED MY 2 RODS OUT,WITHIN 2 MINUTES WE WERE BATTLING NOT ONE BUT 2 REDS TO THE BOAT,FIRST DOUBLE OF THE YEAR
BUT UNFOURTUNATLY I DIDNT HAVE THE CAMERA WITH ME AT THE TIME SO I DIDNT GET PICS OF THEM BROCKS WAS 24 AND MINE 22
AFTER BATTLING THOSE TO IN AND TRYING TO KEEP EM APART WE LANDED THEM ,REBAITED AND BACK OUT WE GO.
I MISS ANOTHER 2 FISH BEFORE LANDING THIS ONE WITH PRETTY MULTY SPOTS.............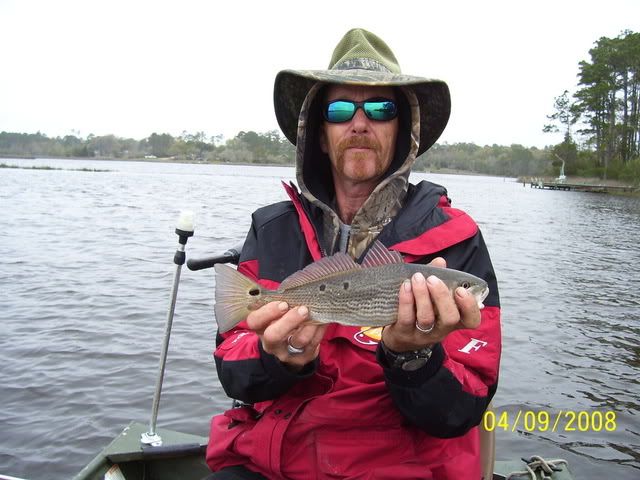 3 FISH IN 20 MINUTES OF DROPPING THE FIRST LINE NOT TOO BAD AND A GOOD SIGN WE HAD A SCHOOL IN FRONT OF US
SO NOW BROCK DECIDES HE IS GONNA TRY THE BANK WATERS WITH A SLURP JIG AND SECOND CAST HE MISSES A SLAMMER DRUM A FEW CAST LATER BAM HES FIGHTING ANOTHER BRUTE OF A DRUM THAT ISNT GIVING HIS ROD ANY MERCY POUND FOR POUND THIS FISH WAS A FIGHTER OF A 20 POUND CLASS FISH
ONCE IN THE NET IT WAS TOTAL 26 INCHES LONG AND ONE FOR THE TABLE...........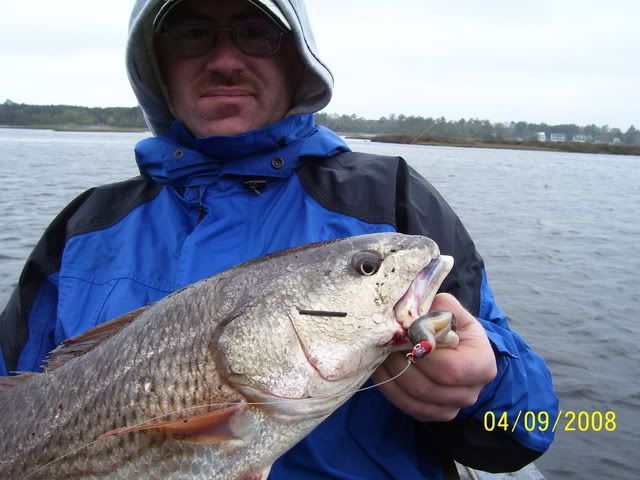 AFTER WATCHING HIM MISS A FEW MORE I DECIDED HECK WHY NOT AND PUT ON A JIG AS WELL,THE ONE I DID GET WASNT AS BIG AS HIS BUT IT DOES PROVE I CAN USE LURES LIKE THE REST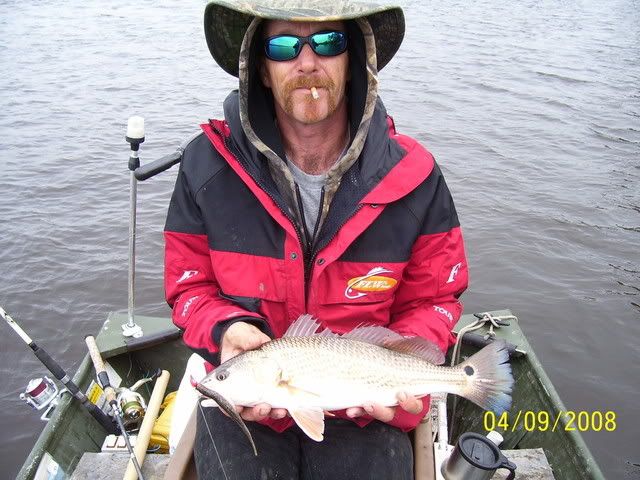 AFTER THAT THE CUT BAIT WAS WORKING AGAIN AND AS SOON AS MINE HIT THE WATER I SLAMMED THIS SWEET BRUTE WHO FOUGHHT LIKE THE DEVIL HIMSELF TAKIN LINE AND BREAKIN MY TIP OFF MY ROD IN THE ANCHOR LINE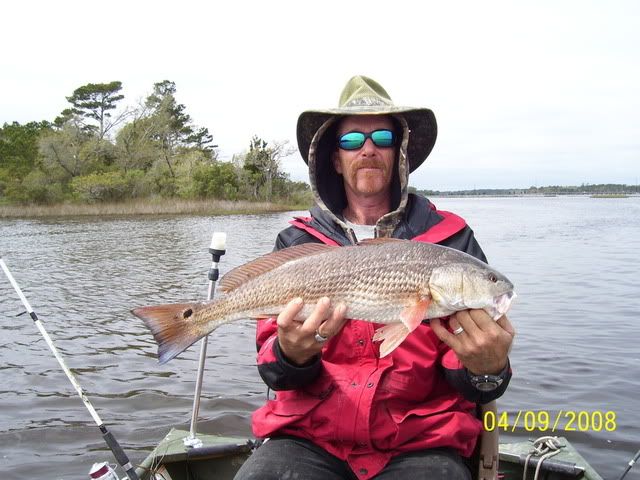 THEN BROCK HIT THIS LITTLE PUPPY ON A SLURP.............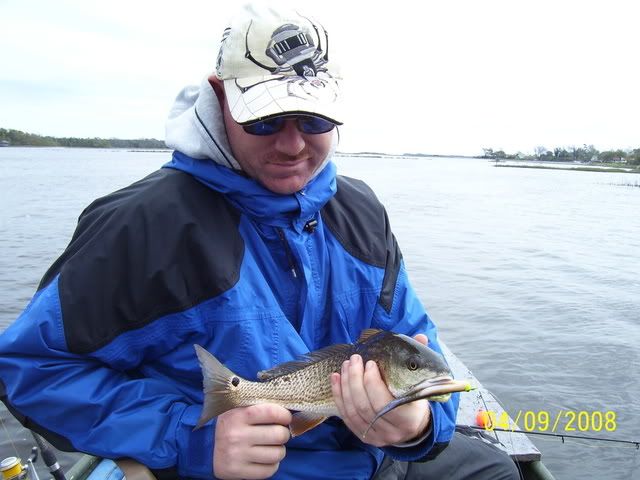 AND THEN BROCK MANAGED THESE 2 ON BAIT................ BOTH 26 INCHES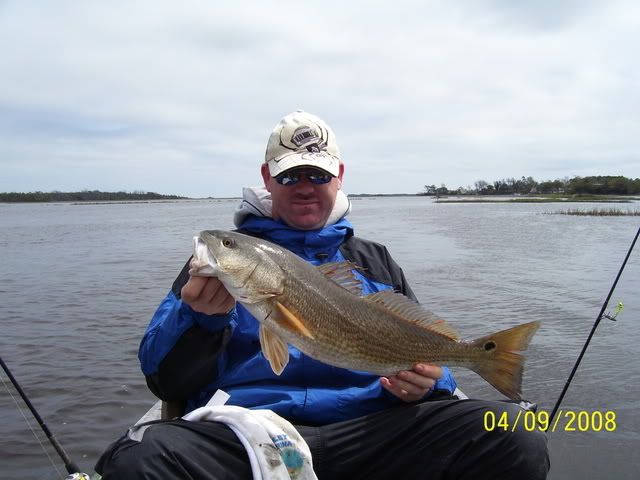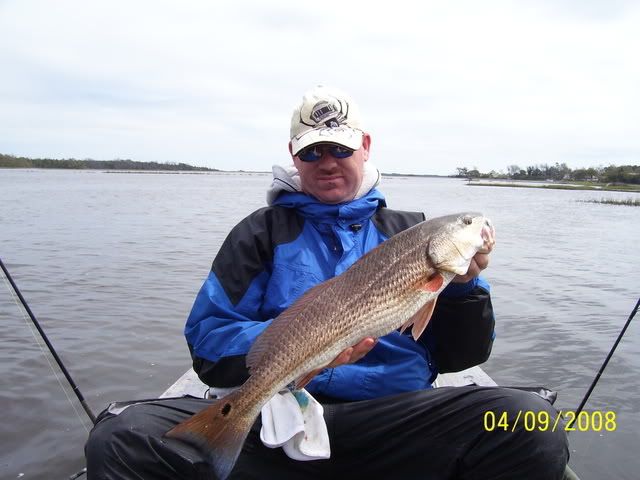 SO TO MAKE A LONG STORY SHORT WE WENT IN SEARCH OF HONEY AND HER FRIENDS AND FOUND THEM,COLD DREARY BUT IN GREAT COMPANY AND GREAT FISH
PIERMAN AND COMPANY----9 REDS CAUGHT
REDS AND FRIENDS------5 MISSED
ID SAY IT WAS ALL AROUND A GREAT DAY FISHING WOULDNT YOU?
WELL HOPE YA'LL ENJOY I KNOW WE DID EVEN WET AND COLD OH NEW GEAR FOR MY ARSENAL A RED DRUM CRYING TOWEL
(VELCRO HAND TOWEL WITH DRUM ON IT)
ENOUGH FOR NOW TIGHT LINES AND SCREAMIN DRAGS TO YOU ALL MOST OF ALL BE SAFE OUT THERE
P.S BROCK GLAD TO HAVE YA OUT TODAY MY FRIEND AND GLAD YA GOT AN EARLY START WITH 3 FIRST THIS YEAR 1-SLOT RED
2-FIRST DOUBLE
3-FIRST SLOT RED ON LURE
COMMON BACK YA HEAR AINT NOTHING BUT FEAR AND COMMON SENCE KEEPIN YA OFF THE WATER