Discussion Starter
·
#1
·
Its that time of year again and bass are killing the topwater lures. One of my favorites is the APDiver...(Allen Peyton---aka...Tarheel Fly Flinger). This is a great fly and you can tie it weedless. That's Allen this is a great one..
These floater/divers are kinda a knock off of a Dahlberg diver. I used feathers and maribou but can be made with other materials. I have a double weed guard on these so I can walk them thru stickups and weedbeds/lily pads. On the stip the flip dives about 2 inches and when you stop the fly pops up to the surface and the feathers and flash undilates and drives bass crazy. I also think it would drive reds and specks just as coo coo...
I caught several bass and had a few hooked up that I lost but had a blast hearing em tear up the topwater's.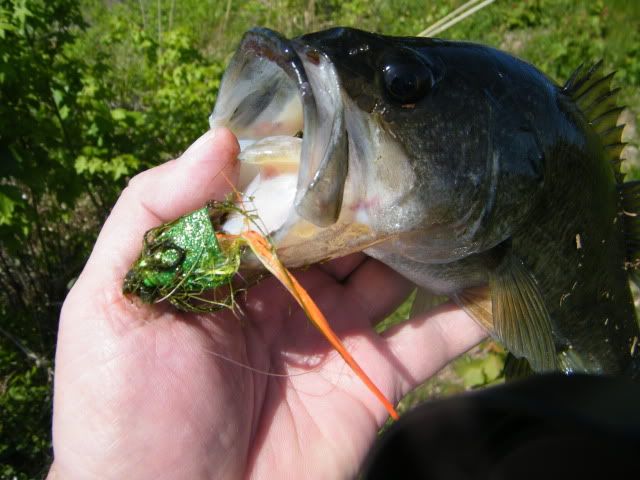 Couple of flies....whites are also great.