Discussion Starter
·
#1
·
When picking out a fishing destination I typically veer toward mid-sized blue lines, but with just a few hours to play with last Friday morning I went for the nearest DH water. Water levels were good, water temp was 48, Pisgah NF was in full fall glory, and the fishing was durn fun. Some pics: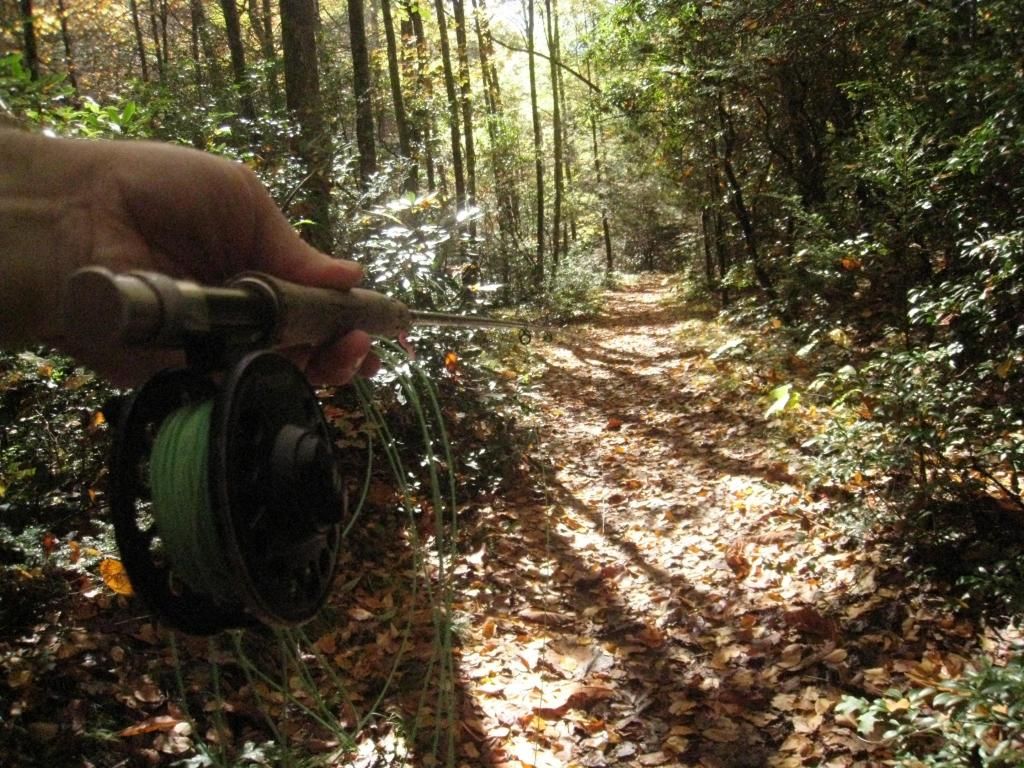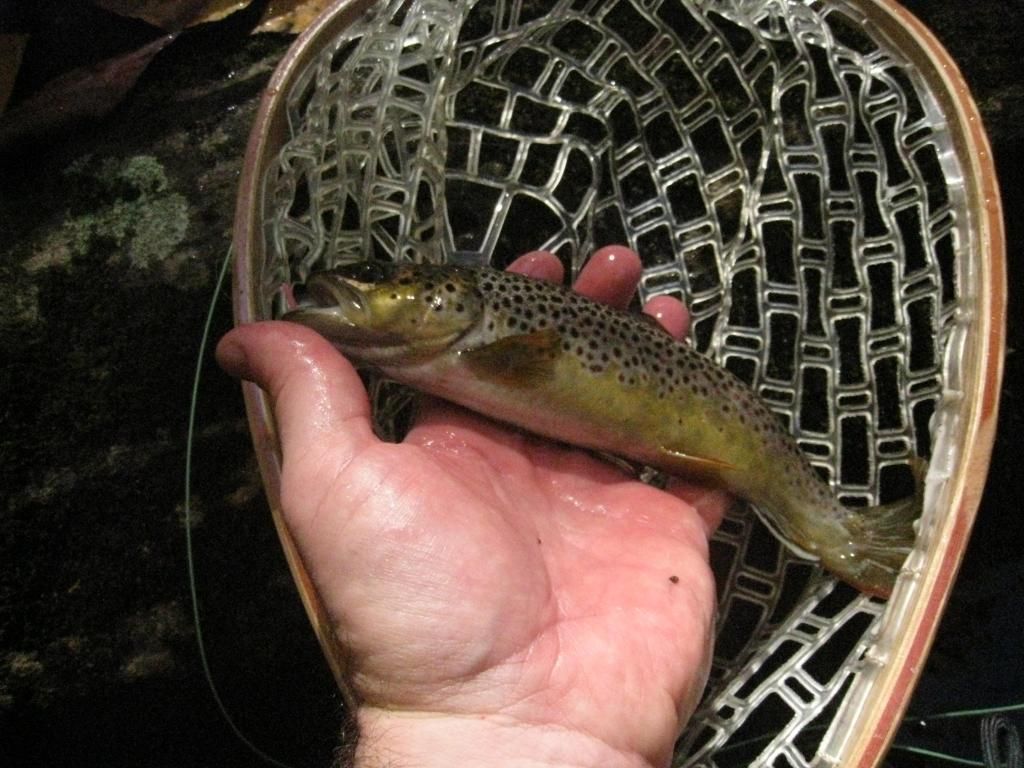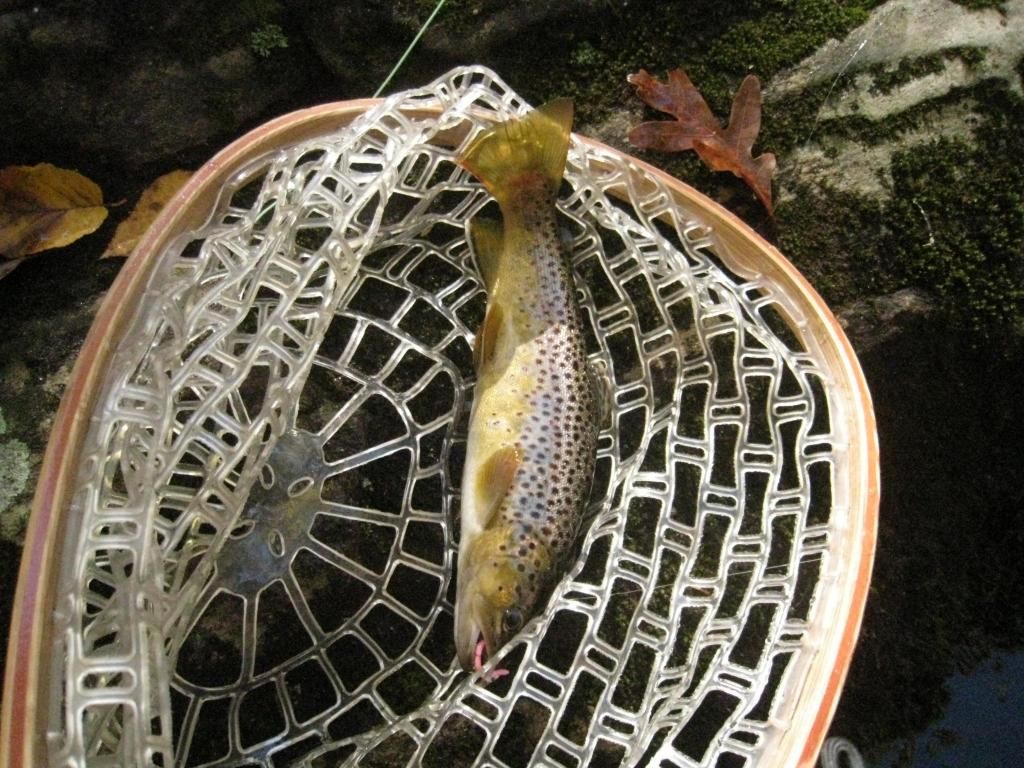 Sunday was supposed to be a bigger deal — wangled a full-day fun pass from my spouse, for a trip to the lower Nantahala. This makes three years now I've been seduced into make the long drive from Asheville by thoughts of big brown trout all dressed up in fall spawning colors.
First time there I did catch one fairly sizable brown whose buttery underbelly is still vivid in memory. Failed to repeat in Year 2. And once again this year the lower Nanty completely baffled me — no strikes, no follows, nuthin'.
Fact is, I just have no clue where seriously fast water is concerned. Wading the Nanty with the water on is a b----, it was hard to get where I wanted to be to sling flies, even in the smoother/quieter water. And I still don't really know how to read bigger water; there are big boulders and turns that make for obvious pockets and seams, but otherwise I mostly feel like I'm looking at a lot of big, turbulent, but fairly featureless water. I went armed with double-bead stoneflys, weighted buggers, and a couple of articulated streamers. But I had no action on the nymphs, even fishing them without an indicator to make sure they got down to where the fish might be. And, though I thought my casting skills might have got me to the point where I could get some use out of those articulated streamers on my 5-weight, I didn't even take them out of the baggies — I was plenty awkward and sloppy throwing a big weighted bugger.
So, the lower Nanty kicked my a-- again for six hours. Maybe next year. Or maybe not; unless I've got a reason for renewed hope (better casting? a nice 6- or 7-weight? God forbid, a chance to fish that river with the water off? I'm wide open to suggestions if anyone has ideas), I'm not sure I'm gonna re-up for more punishment. Might be time to seek my Leroy fix elsewhere.
Just as I did last year, I had a frustration beer (or two) in the early afternoon and moved on up to smaller, more manageable water and immediately got into fish. They were diggin' a fall caddis.
All in all, a good day. If it was easy, this whole thing would be a lot less interesting.
Anyhoo, some pics on my crappy camera: