Discussion Starter
·
#1
·
Headed out this morning to get some fresh bream for supper. It had been a few years since I've been to this pond and had to refresh my mind on a few of the finer points. As I eased around the pond fishing lots of tid bits of past info came to me. Ah ha, I remember where the gills use to hang out and eased in that area.
I took the fly rod with a small spider bug on it and caught a few gills and a few hit at it. Not exactly what I wanted to happen, wasn't enough action. I figured the wind was a little to rough for topwater so went to a small black/orange sinking bug I had just tied. That was the ticket, cast after cast a fish was hammering on that thing. It was a blast for sure on a 5 weight.
First one on the fly for the morning. The fly was made by putting 2 rubber orange biots on the rear, a strip of foam palmered around the hook and some orange deer hair at the head. This is a slow sinking fly and they wore it out.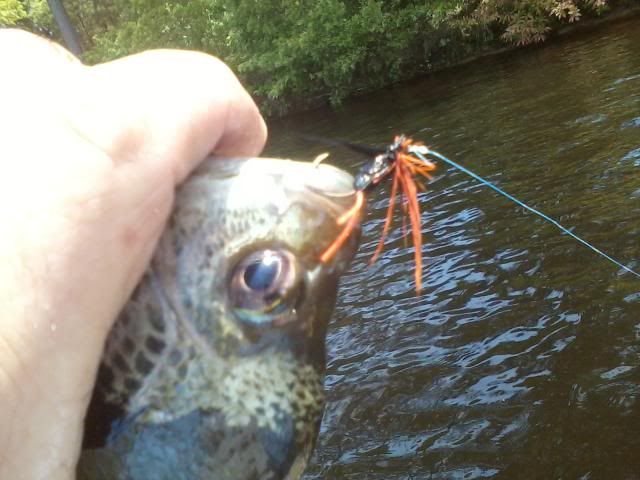 I kept enough for supper and released the rest for another day.
A few of them were 10 inches or so, not monsters but good eating size and fly rod size.
How did that shellcracker get in there....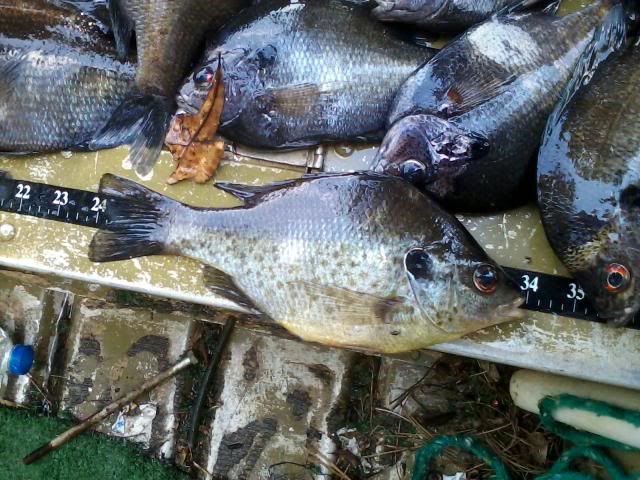 Cleaned and ready to released in the "Crisco Pond" and out with a golden brown tan.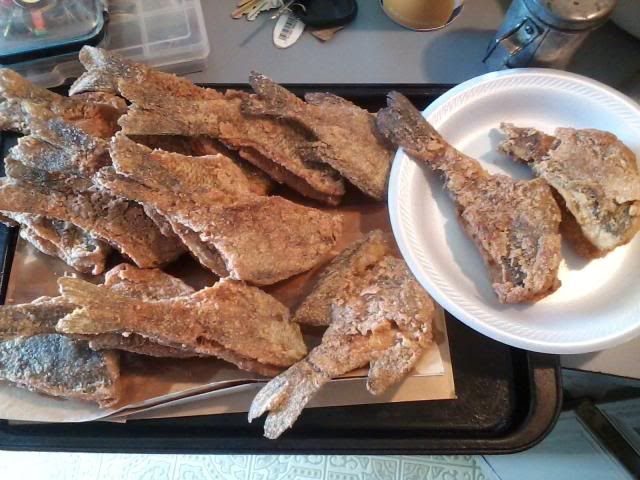 I would show you a big pile of bones but don't want to hurt yall's belly. Sitting here thinking about hitting them hard again tomorrow morning. Guess I best get to tying up some more of those small flies.
Be safe out there and good luck.