Discussion Starter
·
#1
·
My brother and I have been planning and pushing this camping excursion out through the spring, but it finally stuck on father's day weekend. We wanted a place to take our young boys to camp, canoe, fish, and chill. My brother lives in Charlotte, and Kerr Scott is ~2.5 hrs from Raleigh and ~1.5 hrs from Charlotte. Additionally, the foothills offer better scenery that we'd get in the Piedmont and slightly cooler weather.
I selected Warrior Creek instead of Bandit's Roost, just to try it out. My family used to camp at Bandit's Roost in the late 80s and I also visited it a few years ago for the first meet & greet. Turns out the campgrounds are very similar, with Warrior Creek having a larger RV site ratio. I picked an RV spot on the west side, just off the Yadkin. It was feasible to float from Ferguson or Marley's Ford to this location, but we chose not to do that float.
We arrived Friday afternoon, checked out the river, checked into the site, and setup camp ...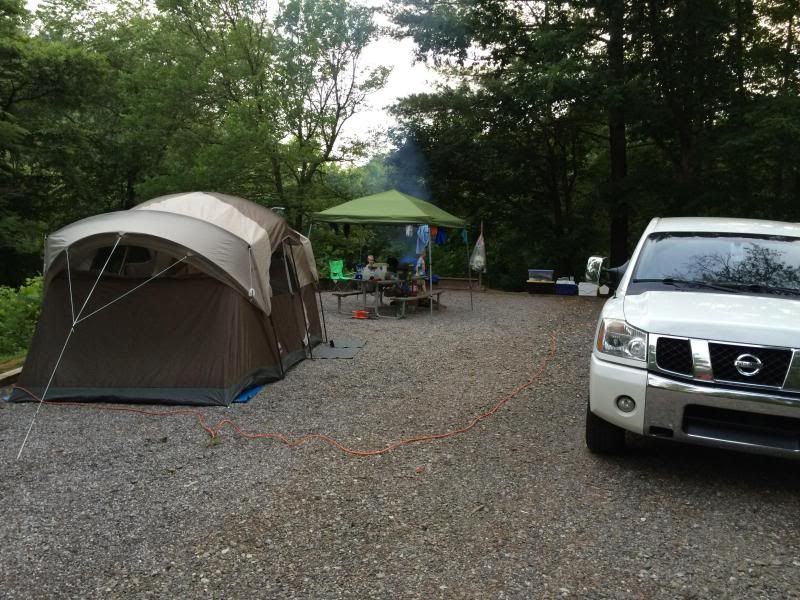 We hit swim beach with the boys and made a delicious grilled chicken dinner at the campsite, then settled in for s'mores, a few rounds of mad libs, and ghost stories. My 5 yr old conjured a story about zombies, ghosts, vampires, bats, pineapple seeds, and horseflies before it was all said and done. It was a hoot.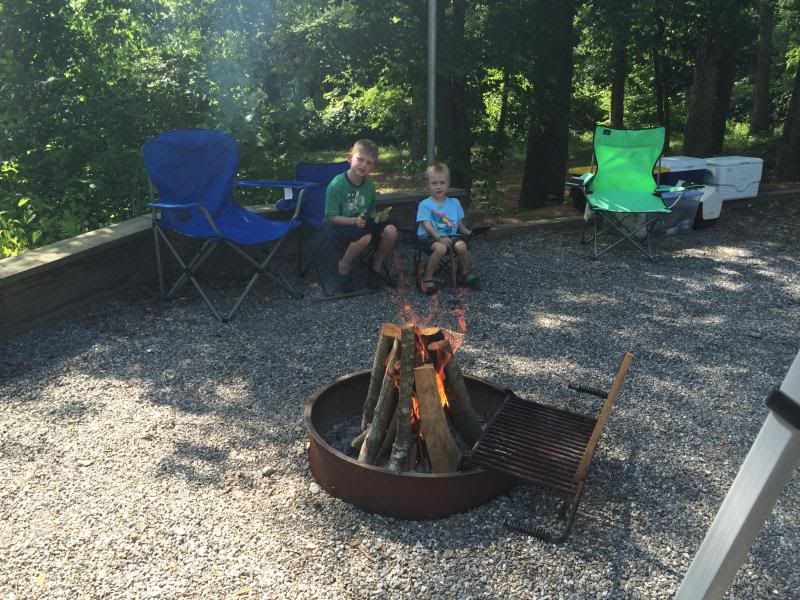 Saturday we floated from the Kerr Scott dam down to Smoot park in N. Wilkesboro. The flow was up a little and the water was swift. Things started a little rocky with my brother taking a swim and losing a rod. Thankfully, that's all that was lost. He did come out net zero as he found another rod and reel in serviceable condition, although not nearly as nice as the one he lost. I caught 2 small spots and 2 smallies.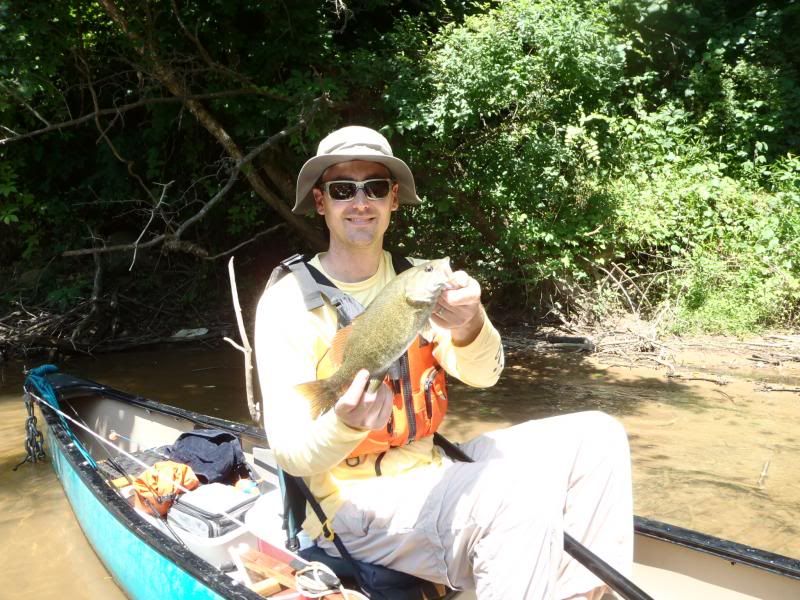 With the swift and stained water, the float was more canoe trip than fishing trip. My son finally gave up on asking to go swimming and conked out right in his canoe seat. He slept all the way to Smoot.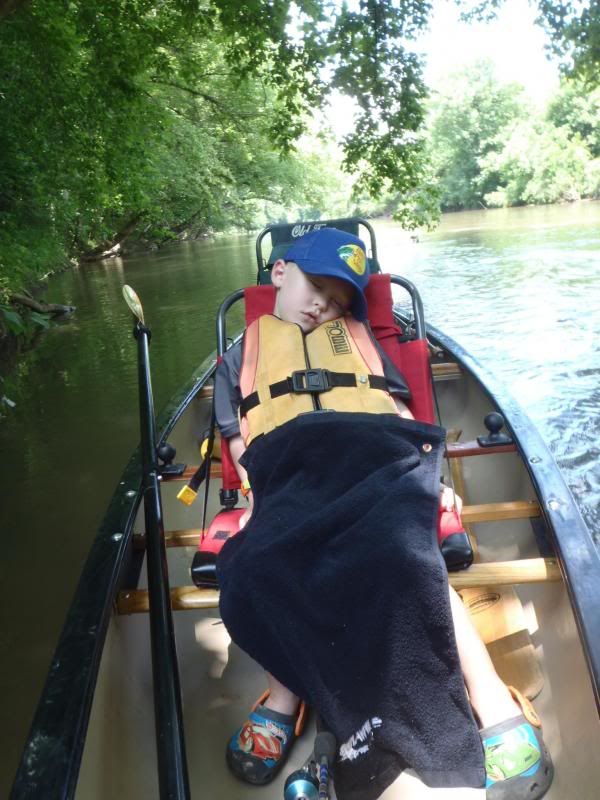 Hot Dogs for dinner Saturday night, cooked on the open fire ... yum!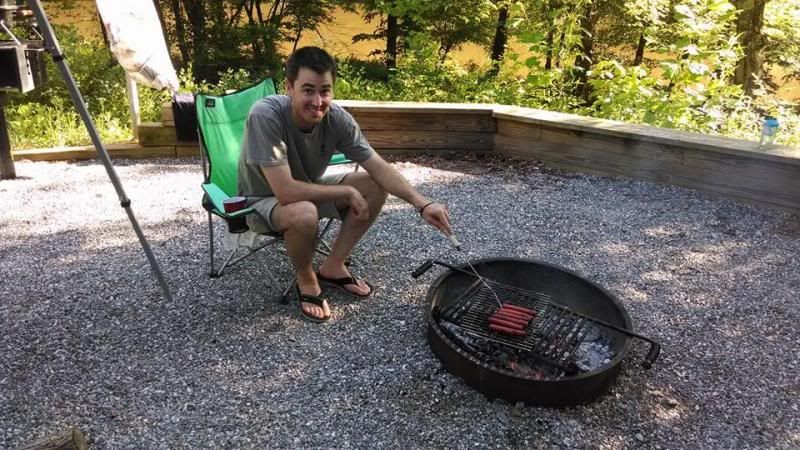 Our campsite was next to an oxbow lake just off the river and had a nice grassy bank for fishing. Saturday night, my son landed a few bluegill, I got one bullhead cat, and my brother picked up a very nice crappie right at dusk while demonstrating the torpedo action to his son on his son's rod.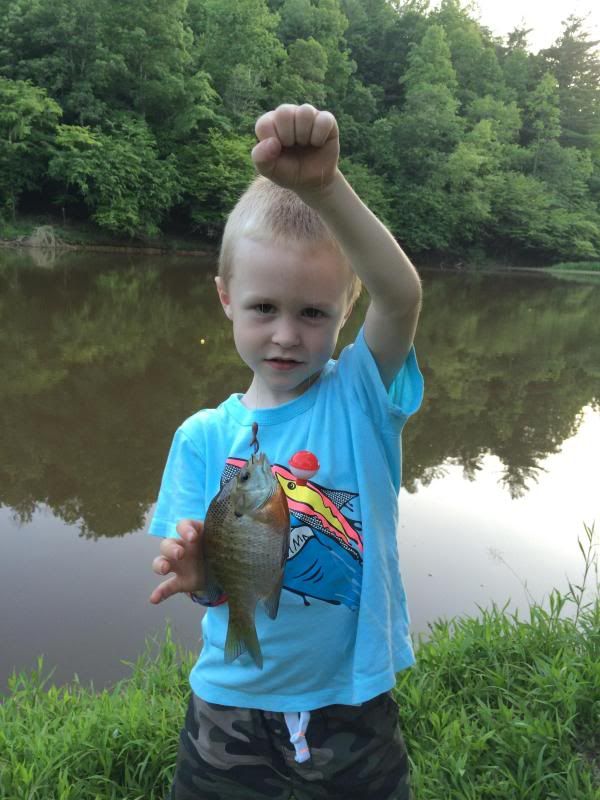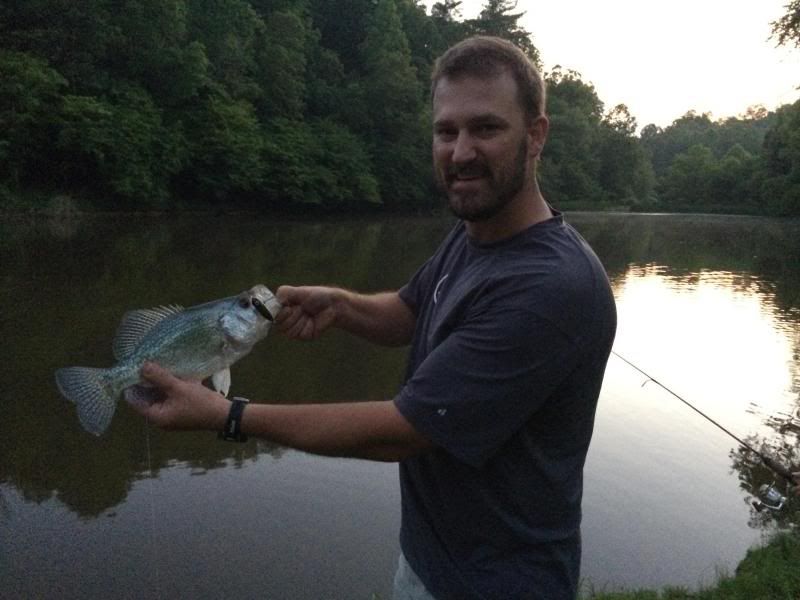 Sunday morning we paddled Keowee park area on the lake and caught a few small gills. Afterwards, we packed it up and headed out. My son and I swung by Brushy Mountain Smokehouse and Creamery for a delicious buffet lunch and ice cream before hitting the road back to Raleigh.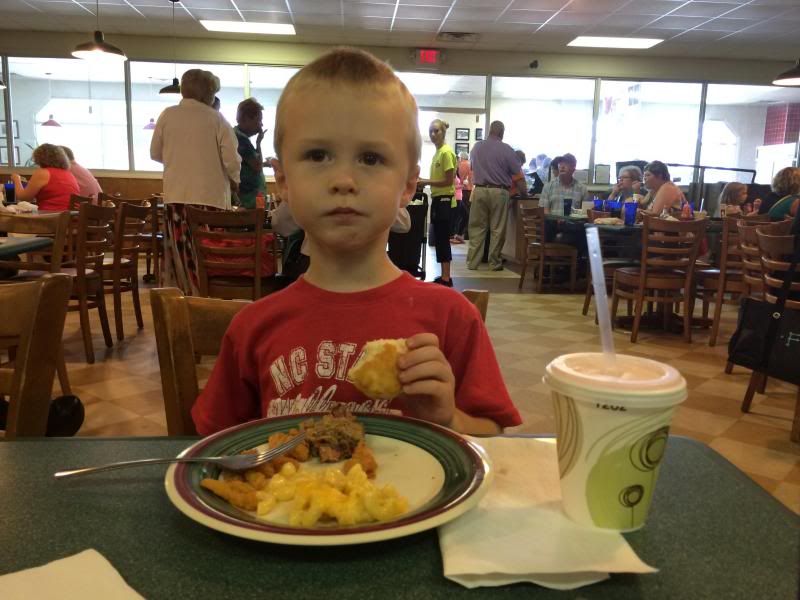 All in all, a great weekend with my brother and our sons. One I bet they'll remember, and one I'd like to make an annual trip.