Discussion Starter
·
#1
·
I've been traveling a bit for work and putting in the hours. Next week, another 3 day trip.
Early this year, I vowed to take 5 vacation days in 2014 and devote them to fishing a weekday when the weather and conditions were prime. After walking out of my house early Thursday morning and feeling that cool dry air, I automatically thought of fishing on Friday. Well, today was my second vacation day and it was well worth it.
Weather was beautiful and I decided to try a new spot. The water conditions were surprisingly good, 3-4' visibility (clear & dark).
I launched around 6:45, just after sun-up and starting throwing buzzbait. One missed strike in the first 45 minutes, so the buzzer when back in the box. Around 7:30, I found some swift water and it was on until ~10 am. Caught them on various lures, including: weightless fluke & fluke jr, swimbait (lost a $20 Spro BBZ-1 on a hawg!), crankbait (bomber squarebill, Rapala SSR, & cordell spot), and a white spinnerbait. Fluke was by far the best bait today.
Best 3 went
19.75" (hook jaw salmon look-a-like)
18.75"
18.25"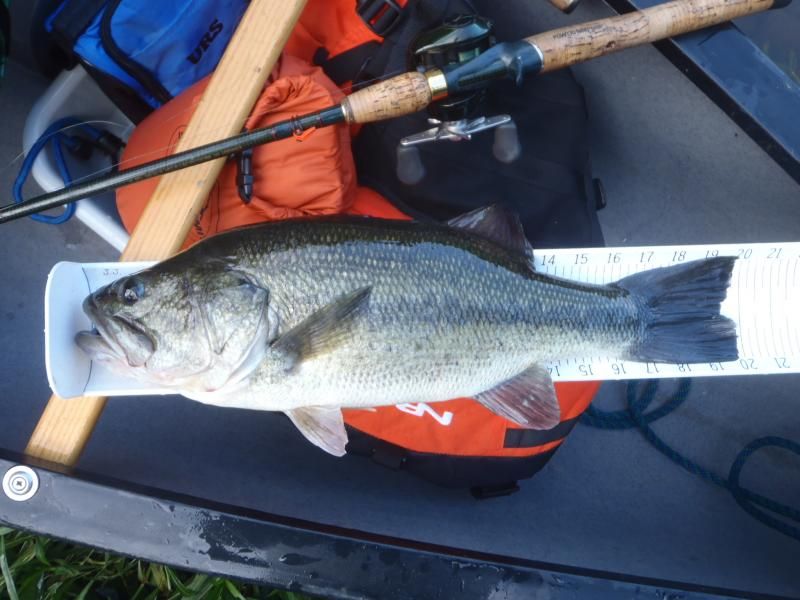 I had several others in the 16-17 range. I also lost 3 really good ones too (first one shook a hook on a spook after a poor hook set, second one broke me off and took my swimbait with her, and last one ran me into some weeds and got my crankbait stuck while she slipped away).
Amidst the ~25 bass were two small cats (channel and bullhead) and a pretty nice jack.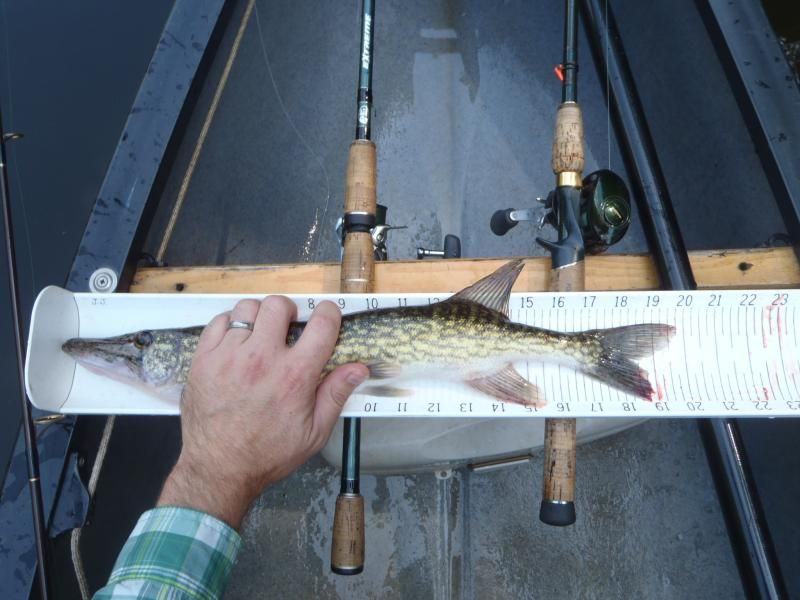 A first for me was catching a white perch in the river. Got this one on a full-size spinnerbait. I free-lined this fella for a while on a circle hook, but had no takers. The bass were after small shad today.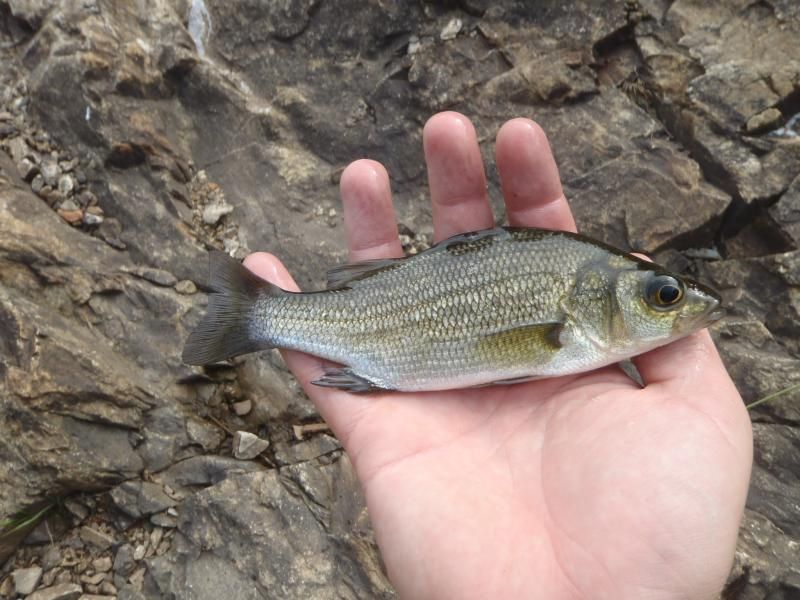 Flatwater areas were like the dead sea. Tried the senko, jig-n-craw, cranks, etc etc ... no love. All today's fish were caught in or adjacent to fairly swift water. Called it quits around 1:30 pm.
Man, do I love living in the Triangle!