Discussion Starter
·
#1
·
I took a little time last night and tied up some goodies for today's outing. It seems that my super early starts are a thing of the past through the week due to baby responsibilities. It's well worth it.
The first two stretches of streamage I arrived at were pointless, on to Plan C. It's always important to have a Plan C.....D,E,F, and so on.
I've had productive days on this creek, and also downright sucky ones as well. Today was so-so. I explored a new section of it only to find that most of it left much to be desired. Fish were had, but nothing spectacular.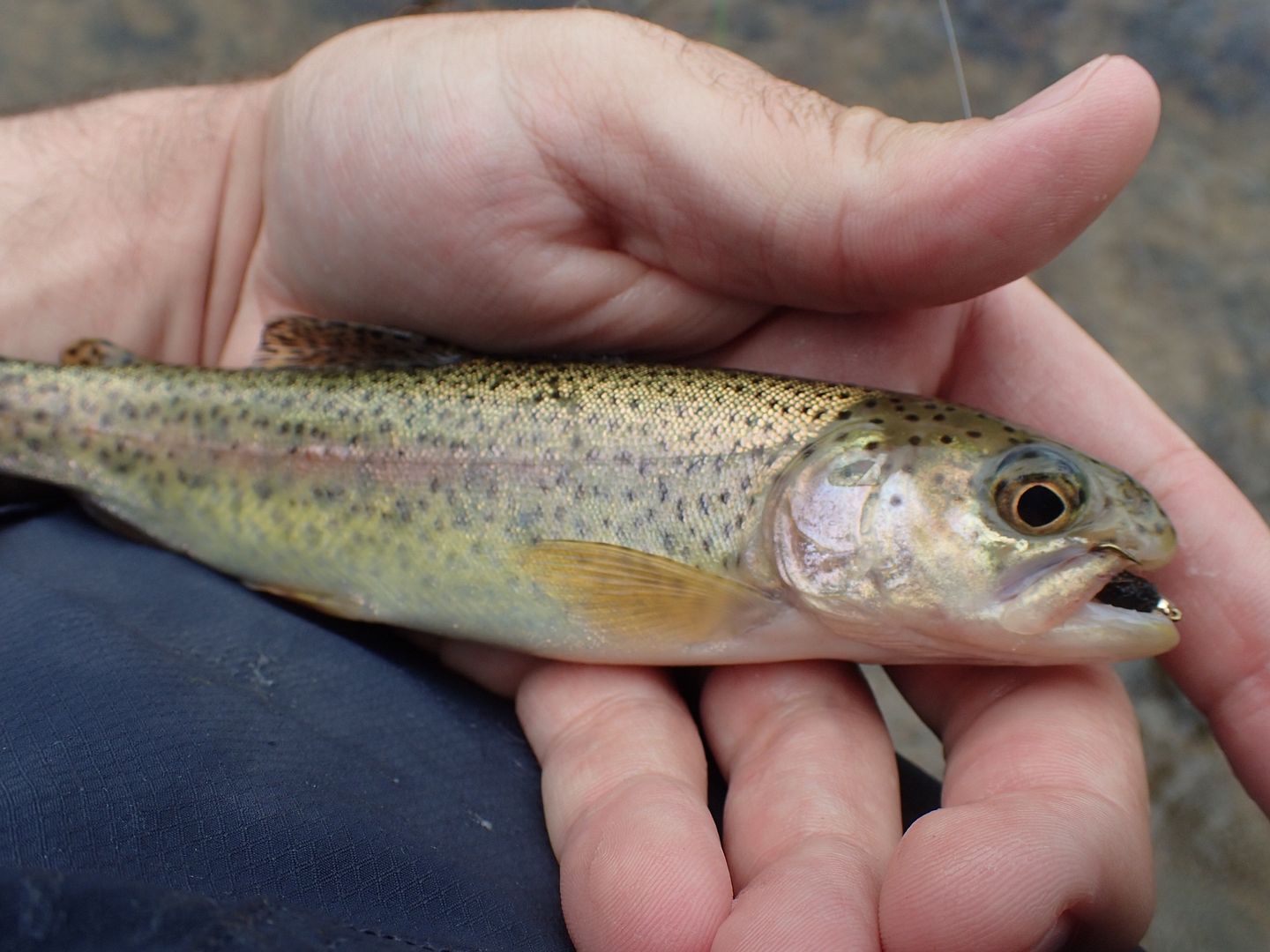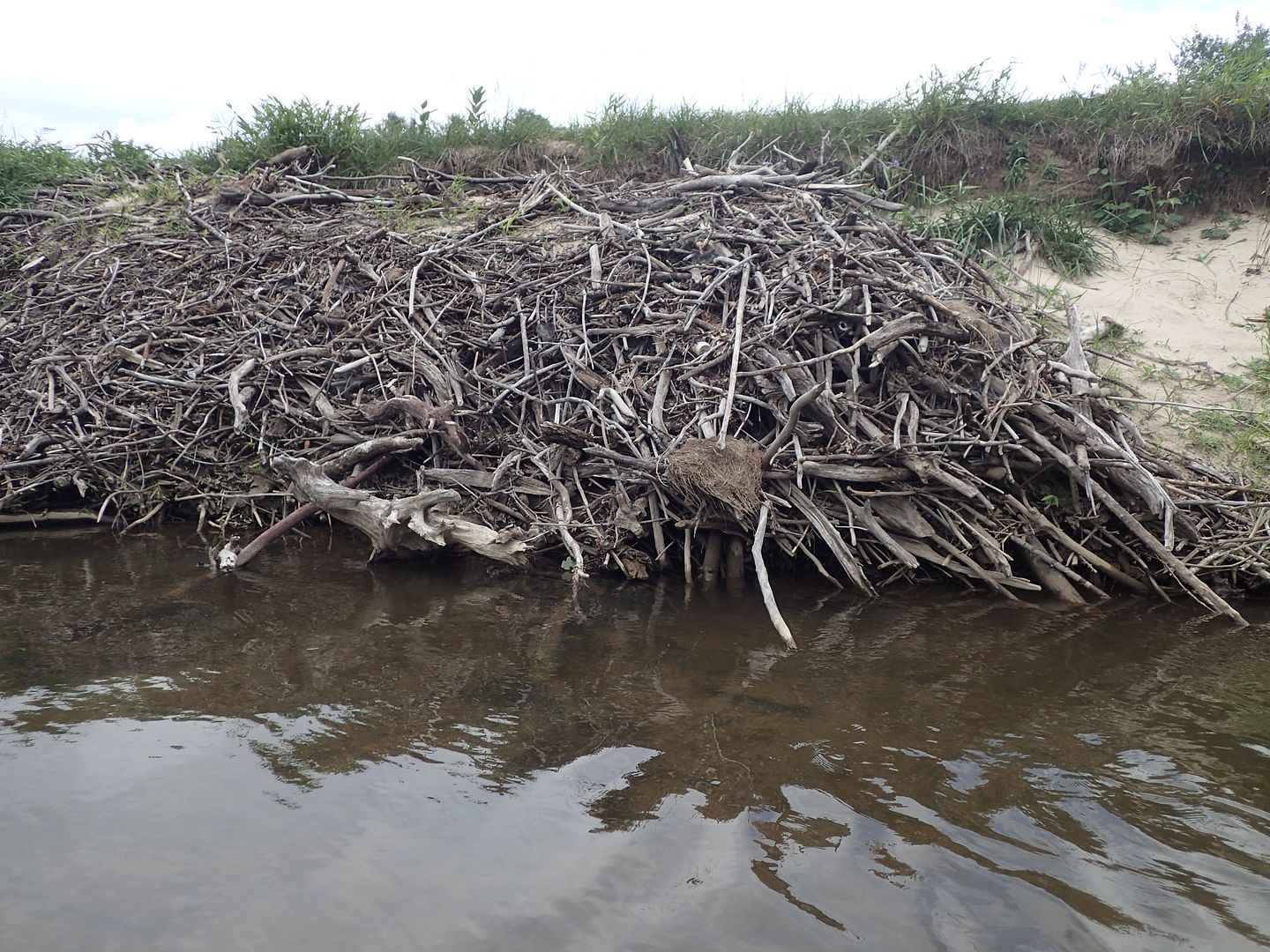 This stocker slammed something on top, it did the same when I placed my fly in it's locale.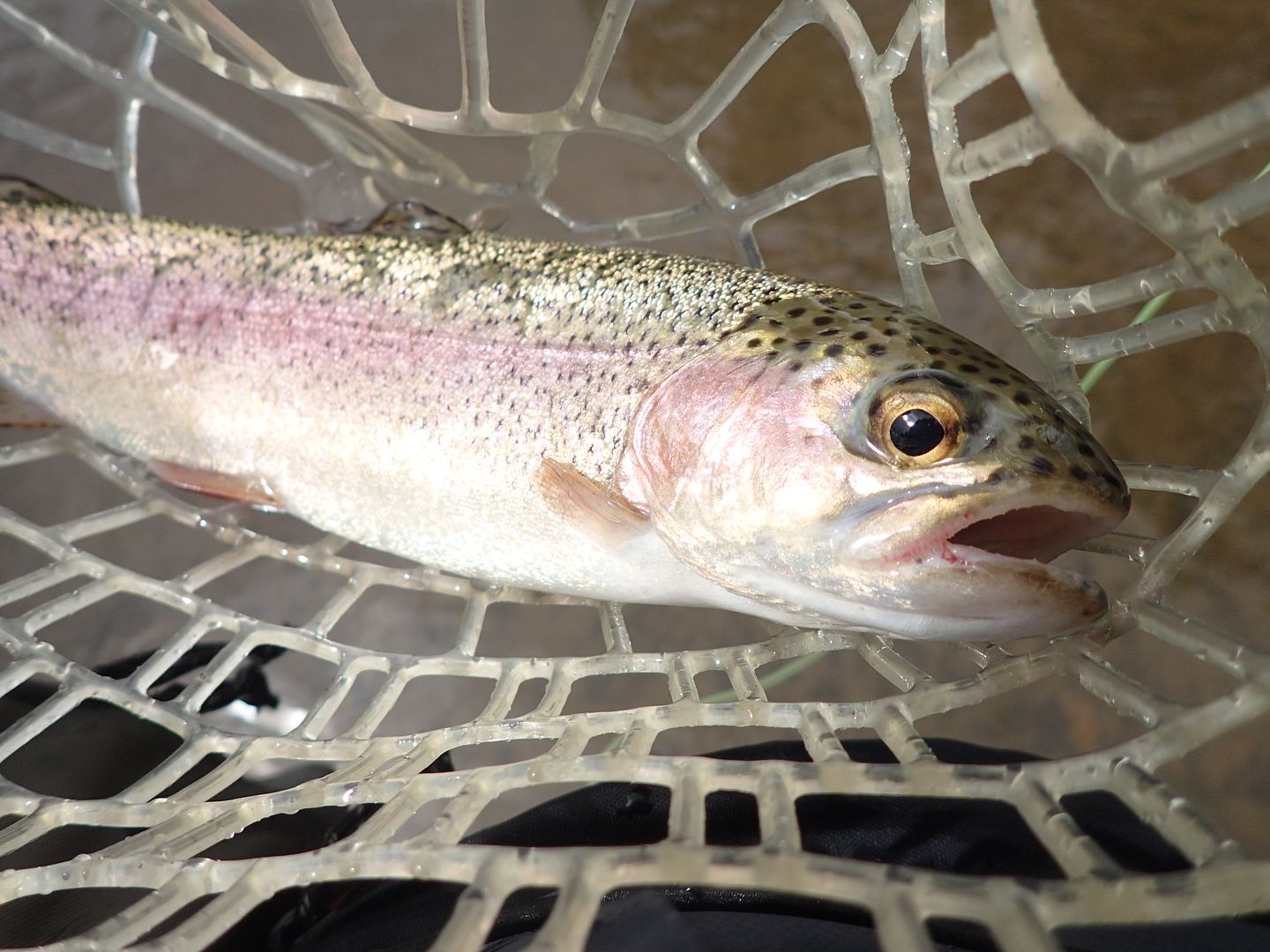 Lots of nothing: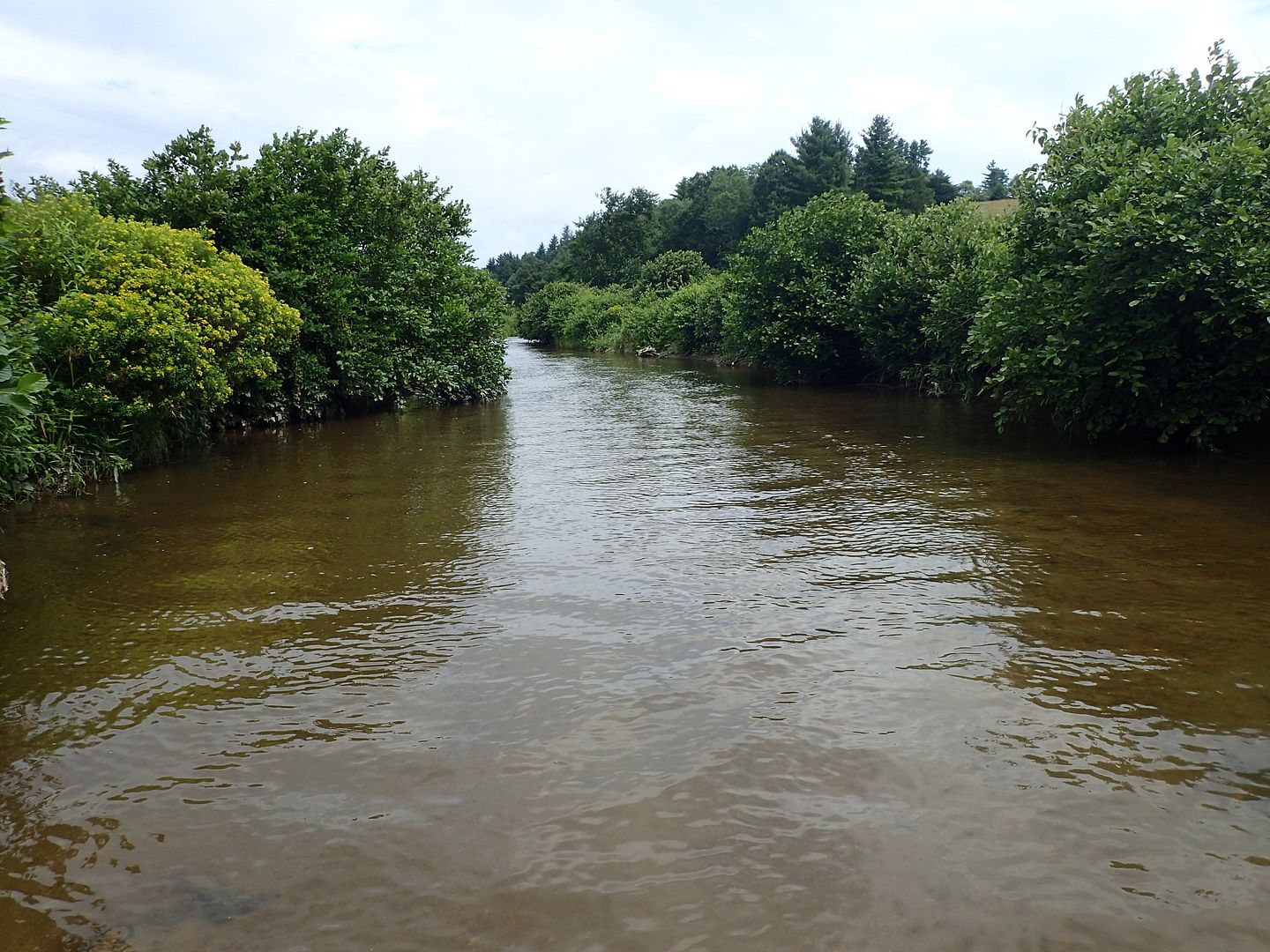 Always:
Found several of these.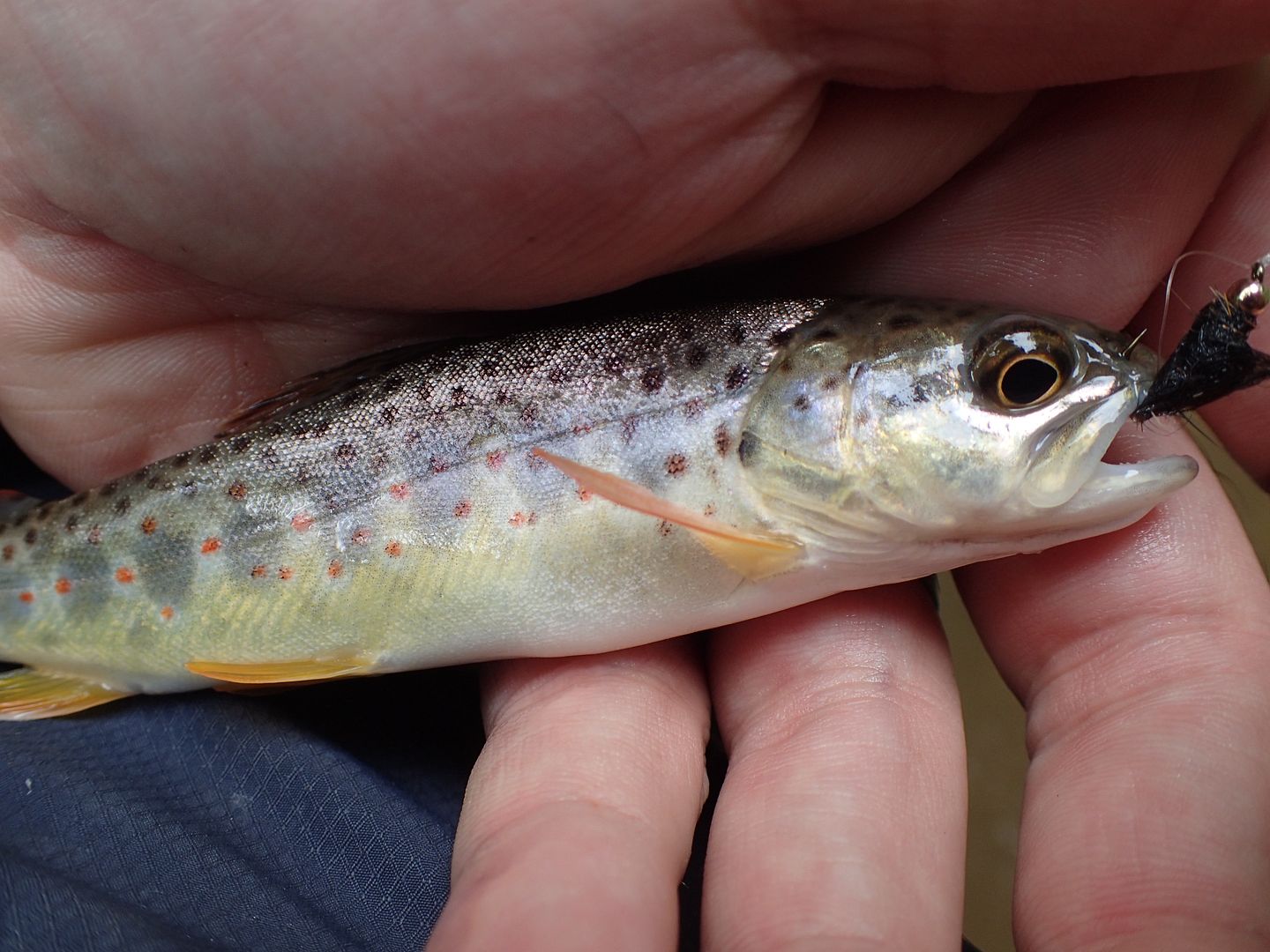 I forgot about fishing when I noticed this deer in the creek up ahead of me. Small buck, full velvet, of course. I laid my rod down and stalked closer, within 50 yards, only to notice a second, larger buck. They had no idea I was in the world. Watched from a fallen tree in the water for quite some time as they quenched their thirsts and foraged throughout the stream's offerings. This was epic.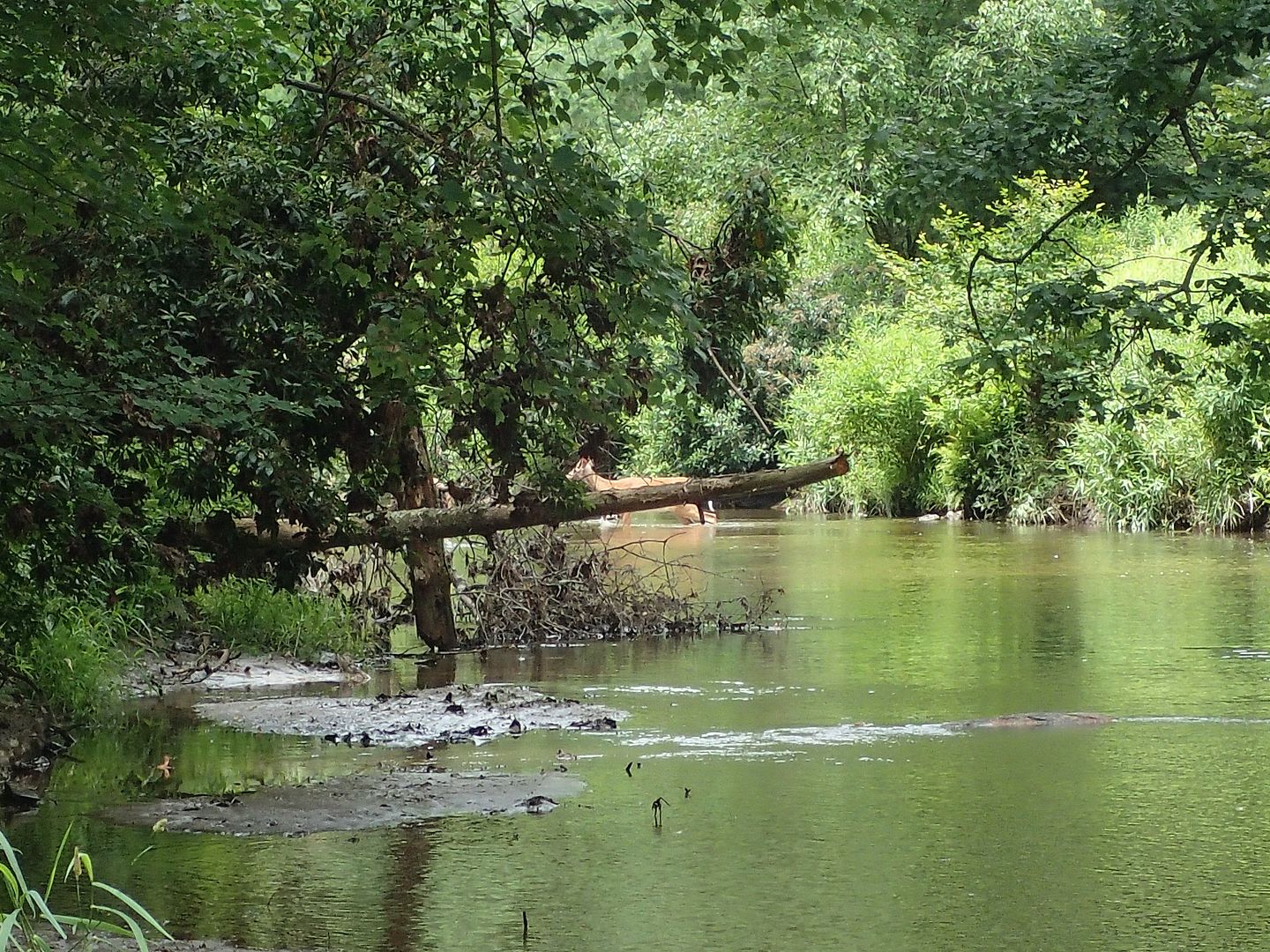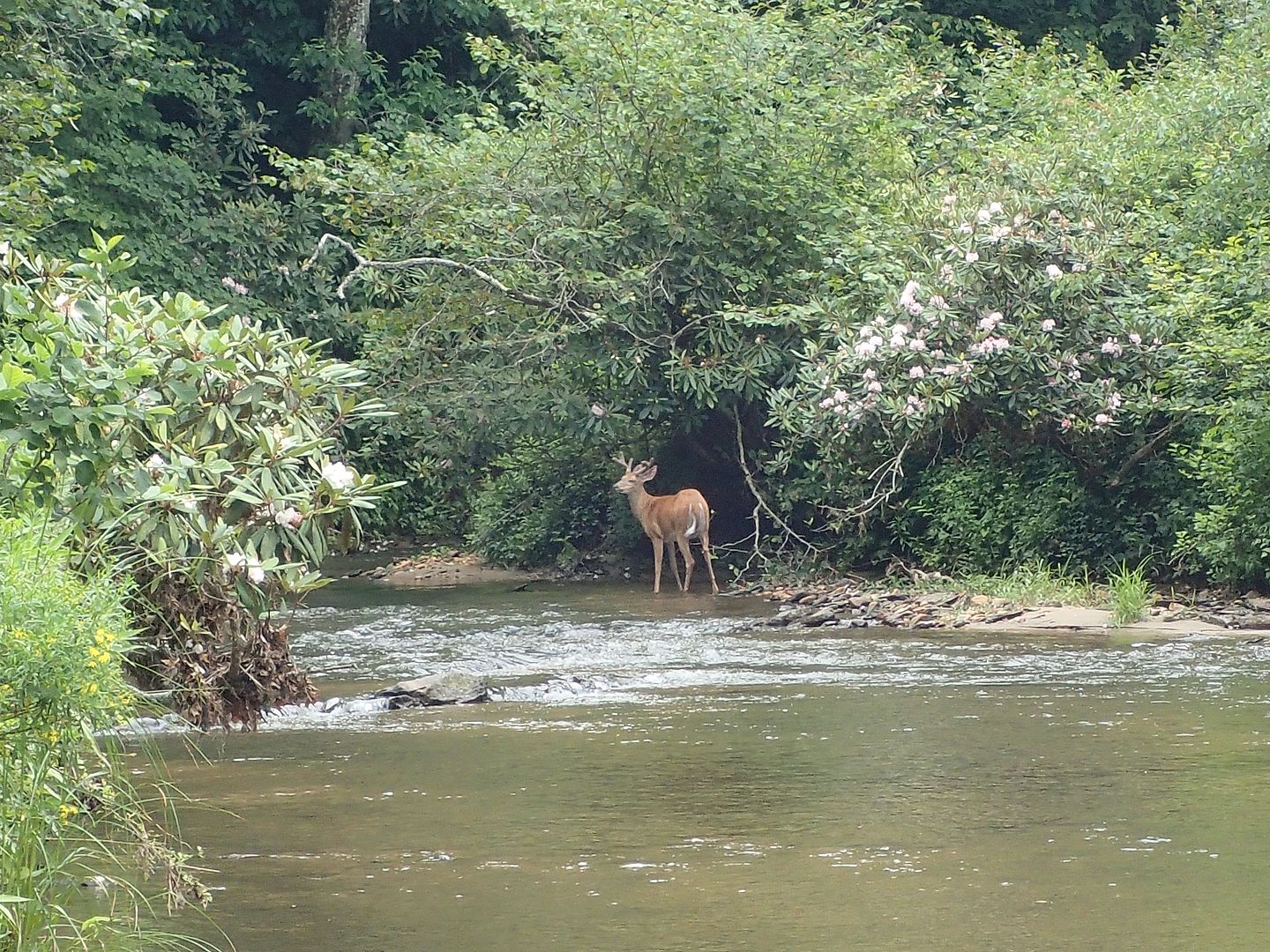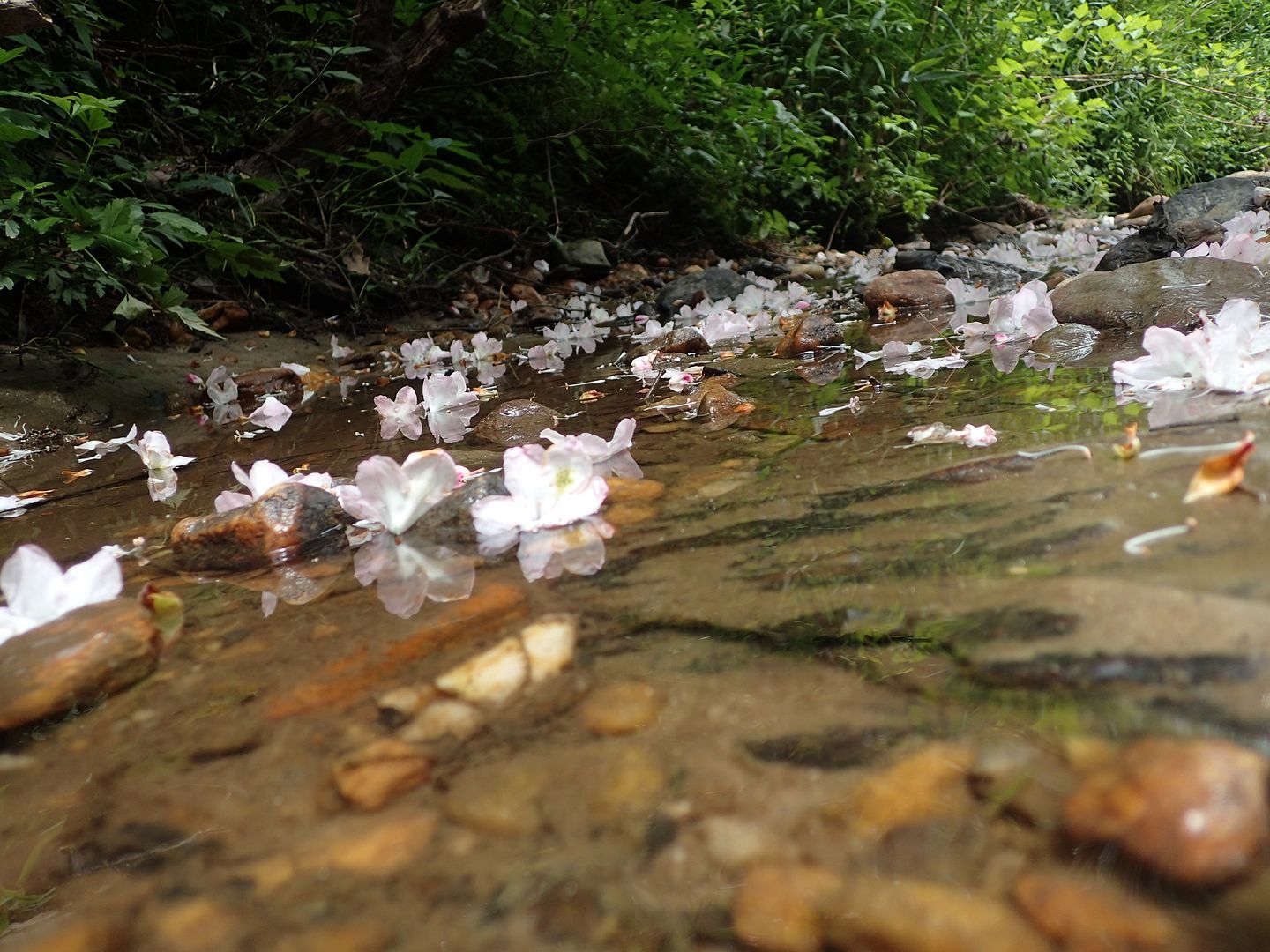 Best place on Earth to enjoy lunch. (Cracked pepper turkey and cheese)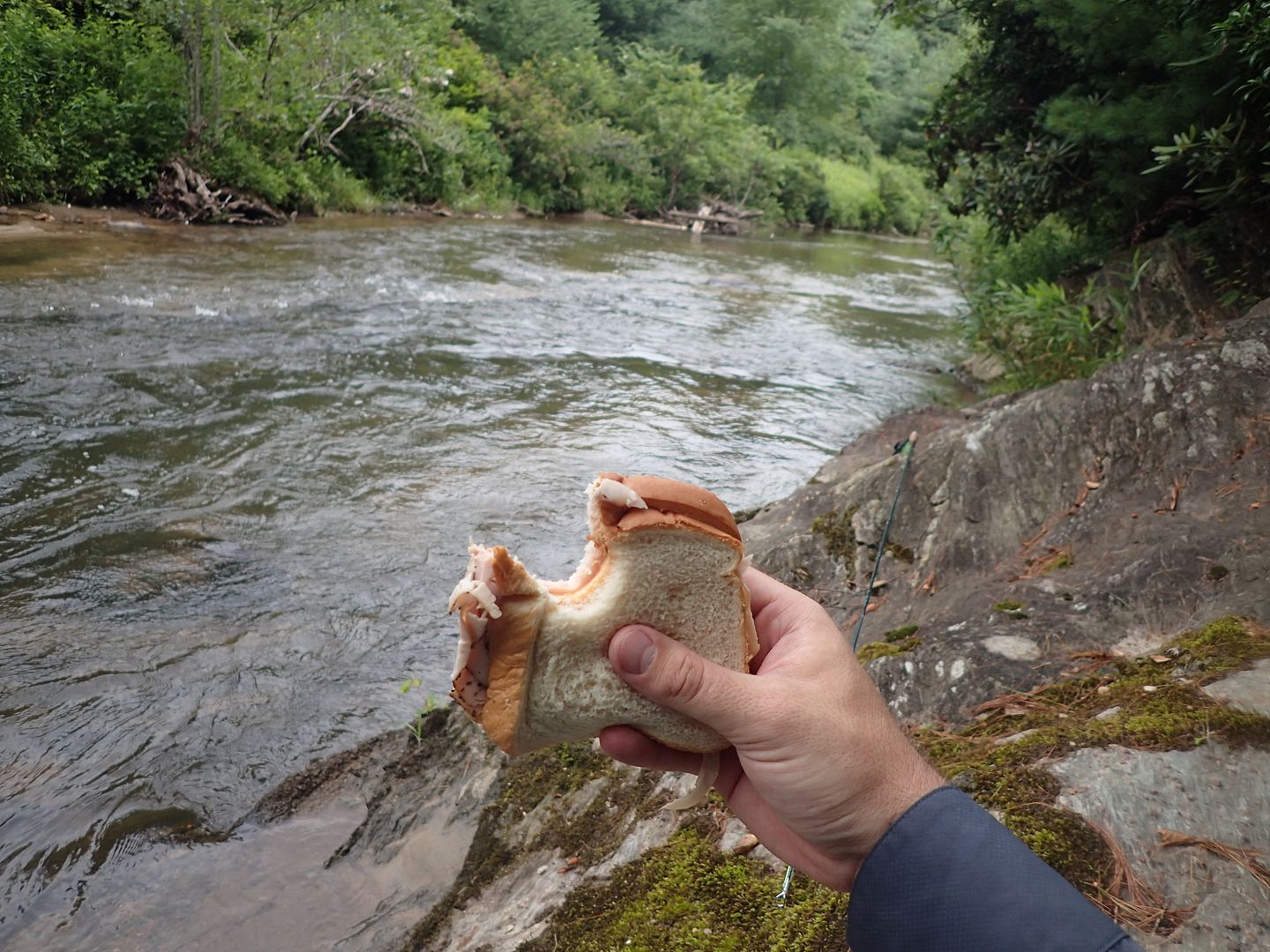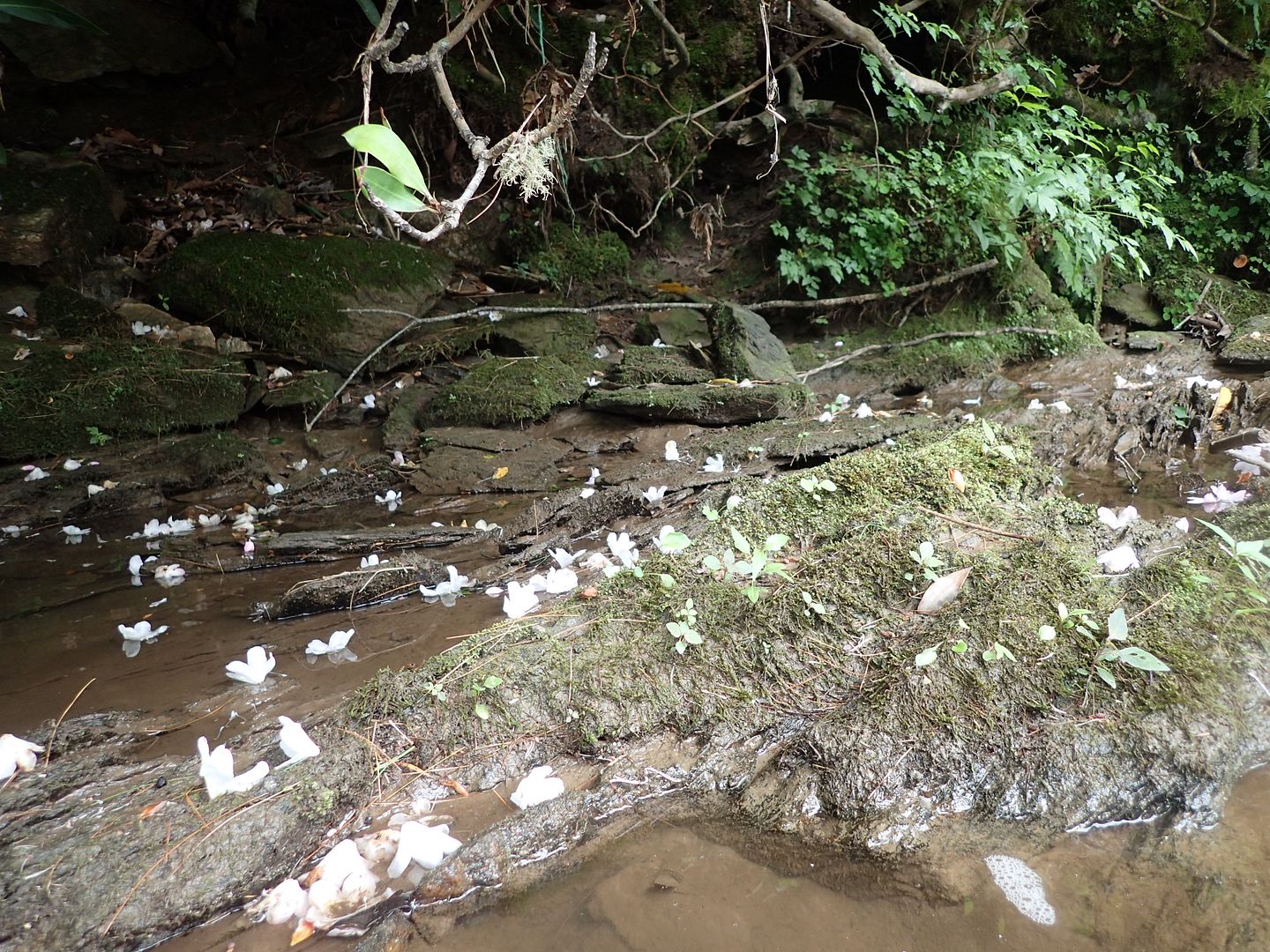 Enough of this. I'm heading to another flow for some different scenery.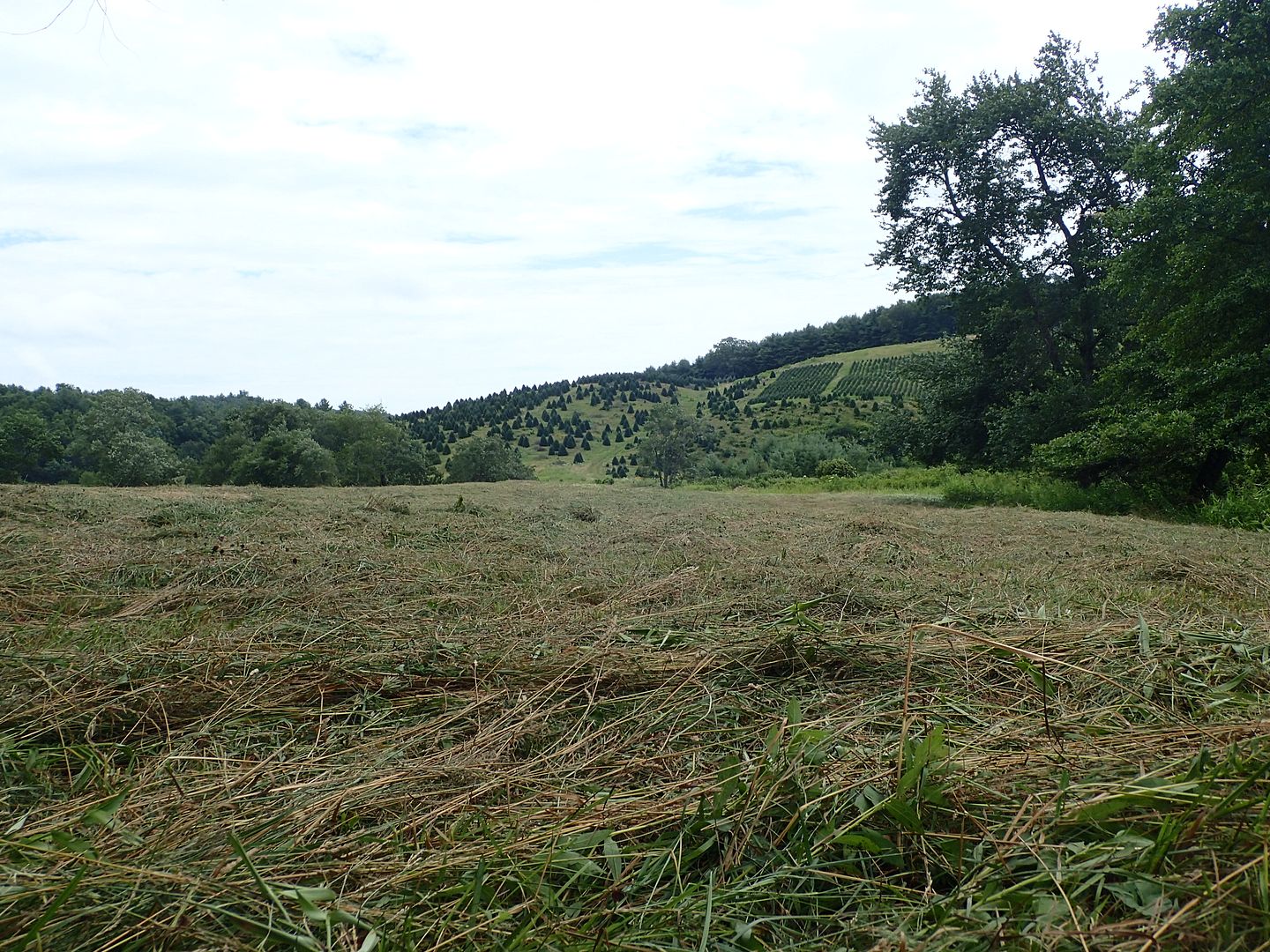 The second stream was much more tight, blocked off, and aggravating. I totally busted my *** here, landing hard on my right shoulder/elbow/ribs. One of those invisible, slick as all get out rocks that you didn't know was there until you're picking yourself up off of it.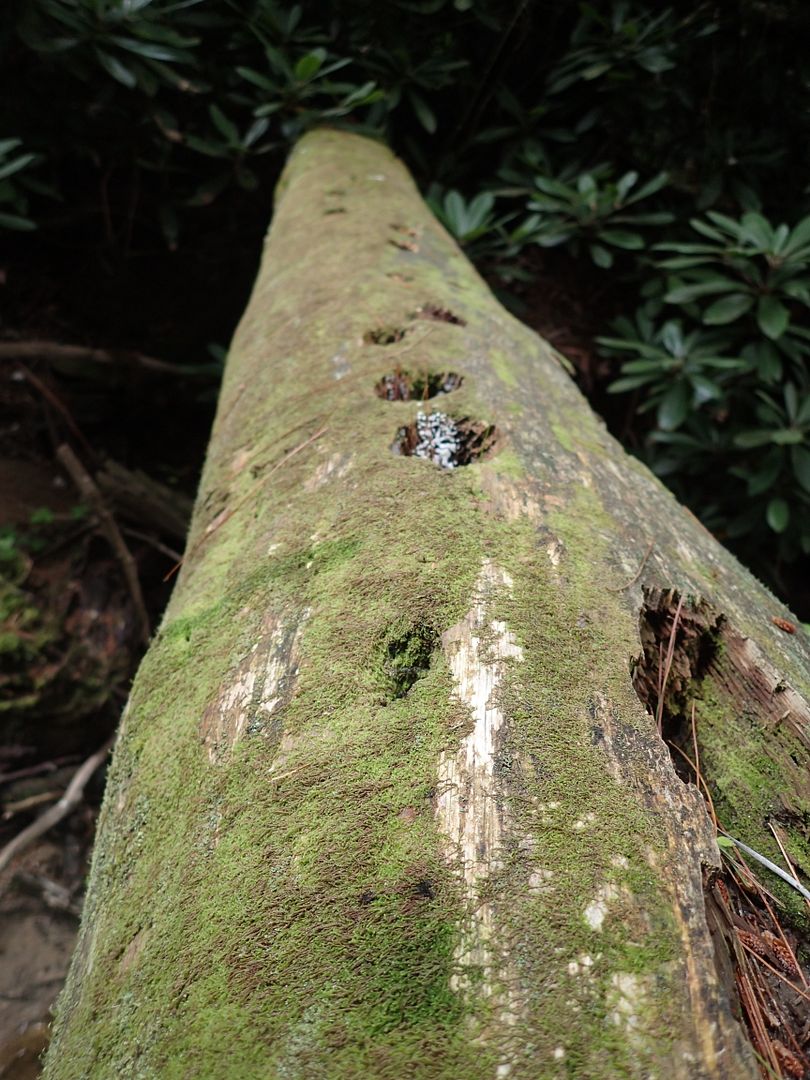 Climbed over tons of this type of thing.
Upon arriving at the stream, I recalled the last time I fished it. It yielded many brookies. Although this was a different section, I expected something similar. First fish surprised me. I wondered what else may lurk.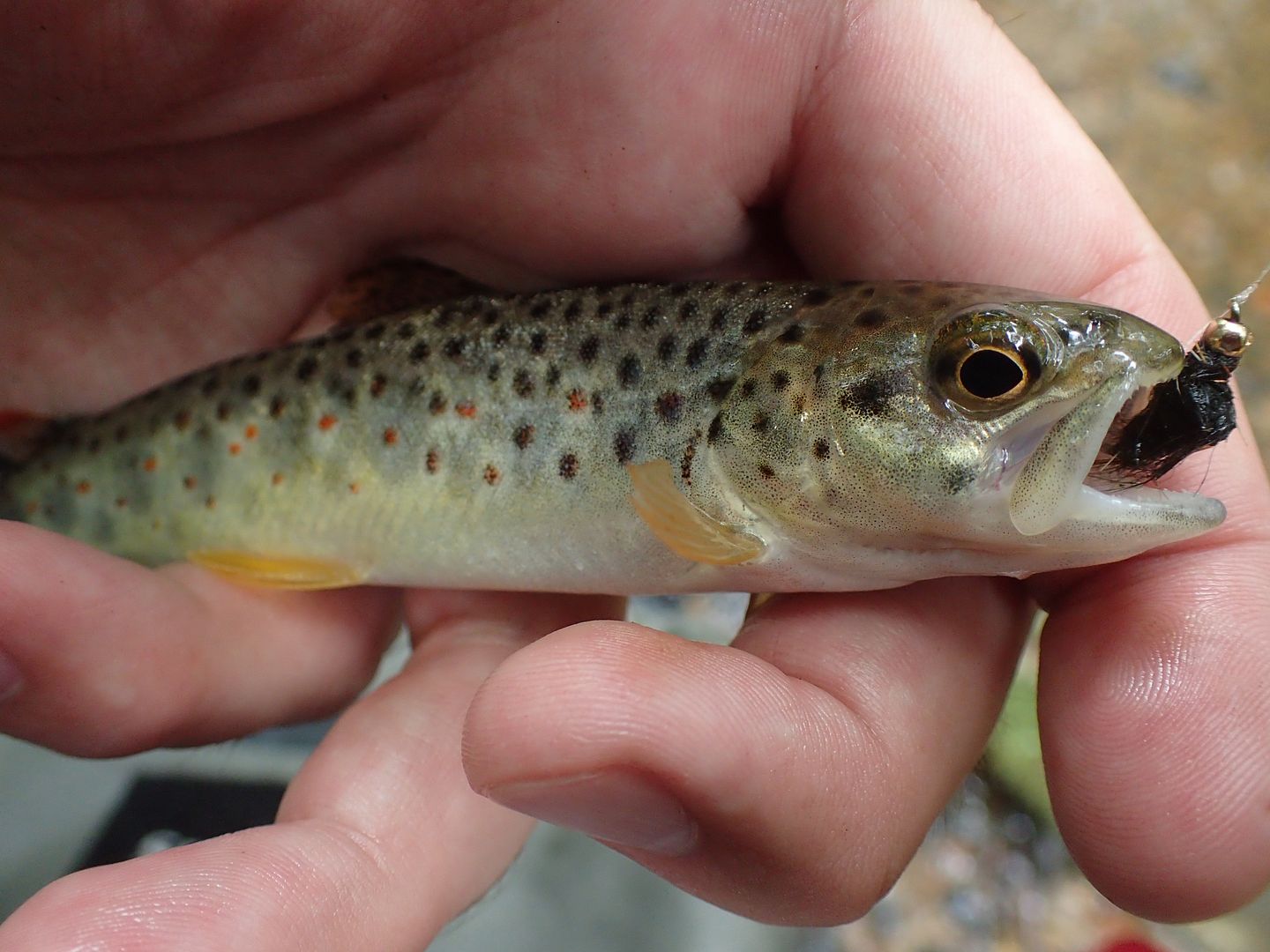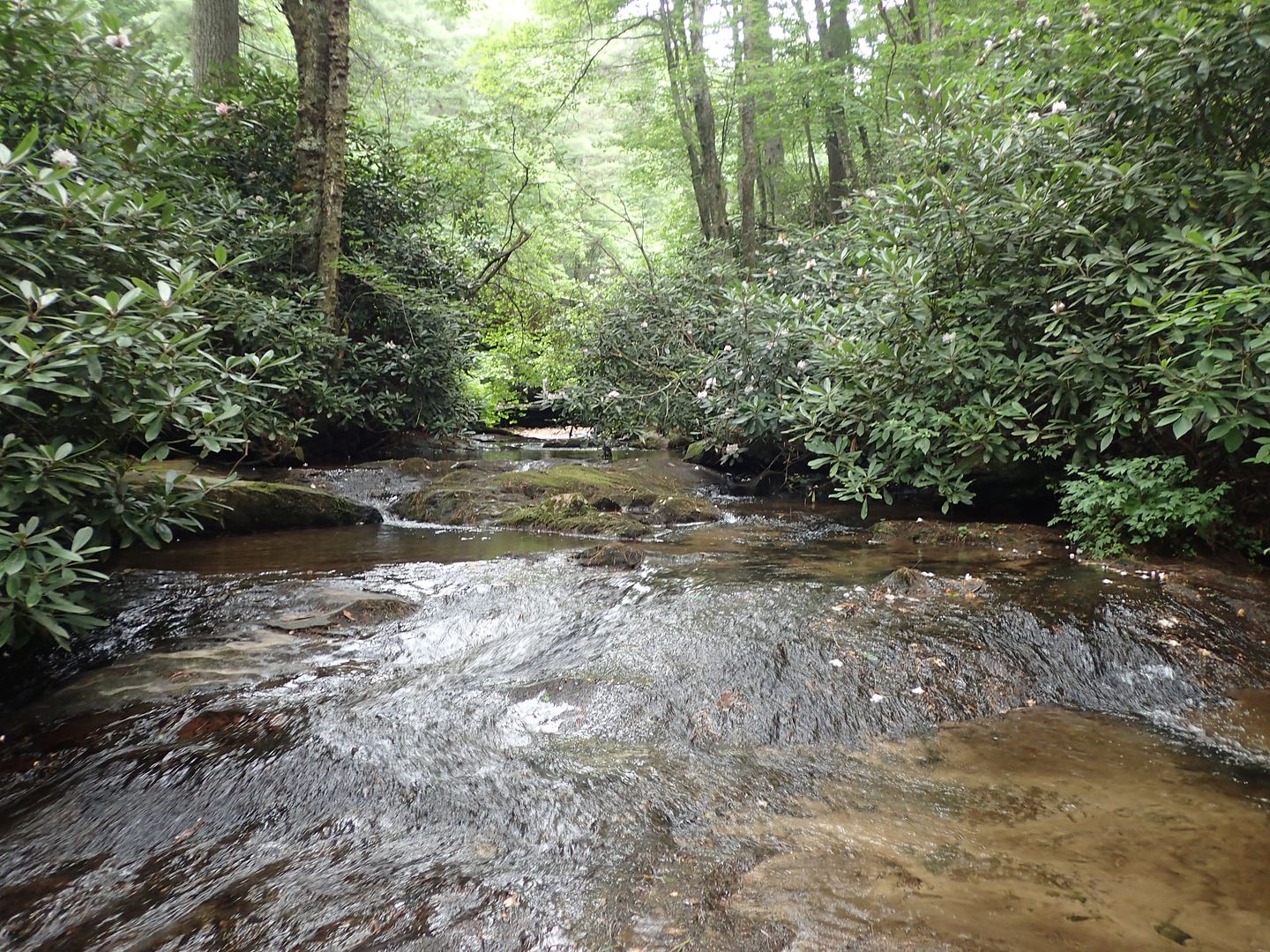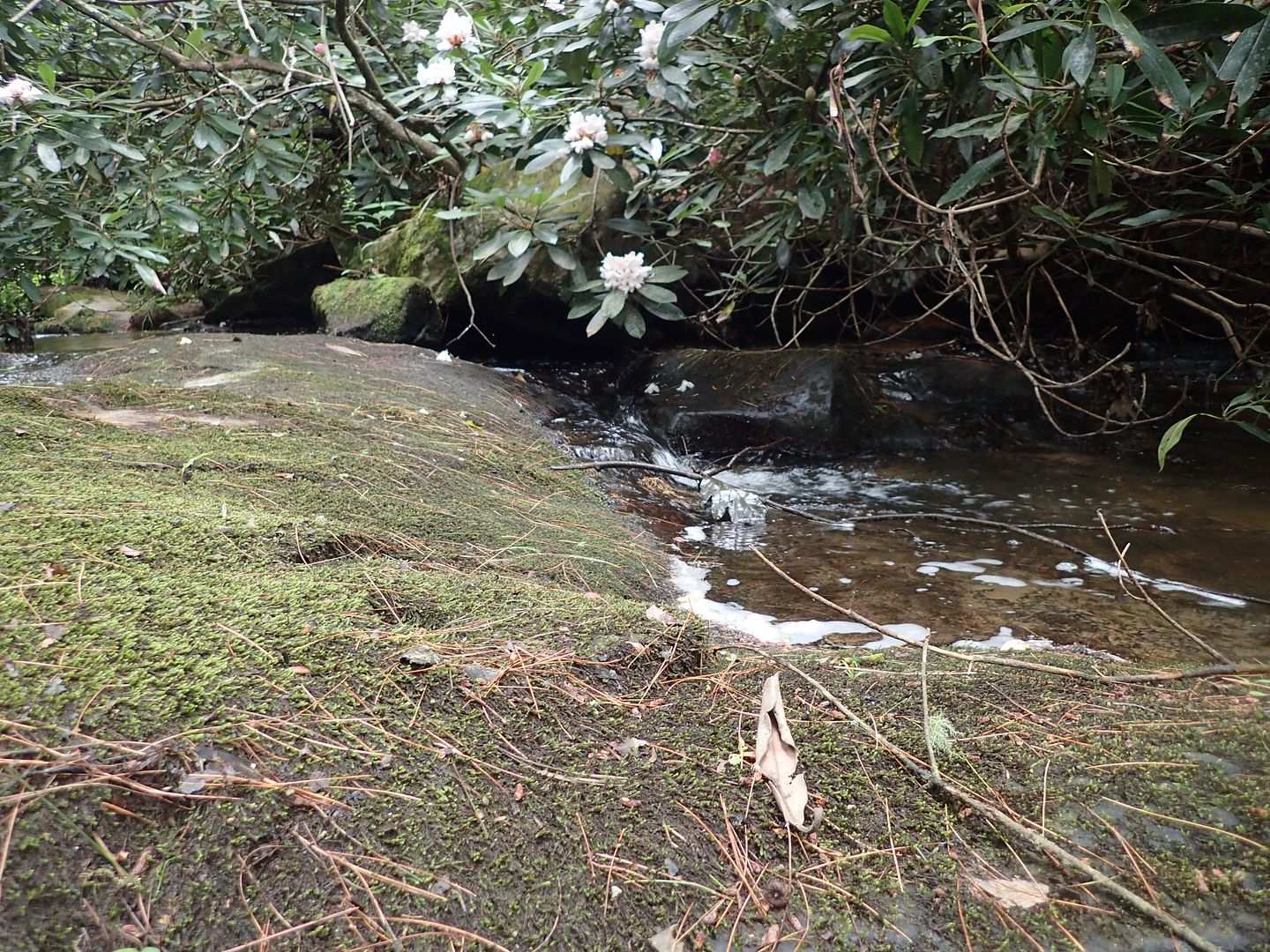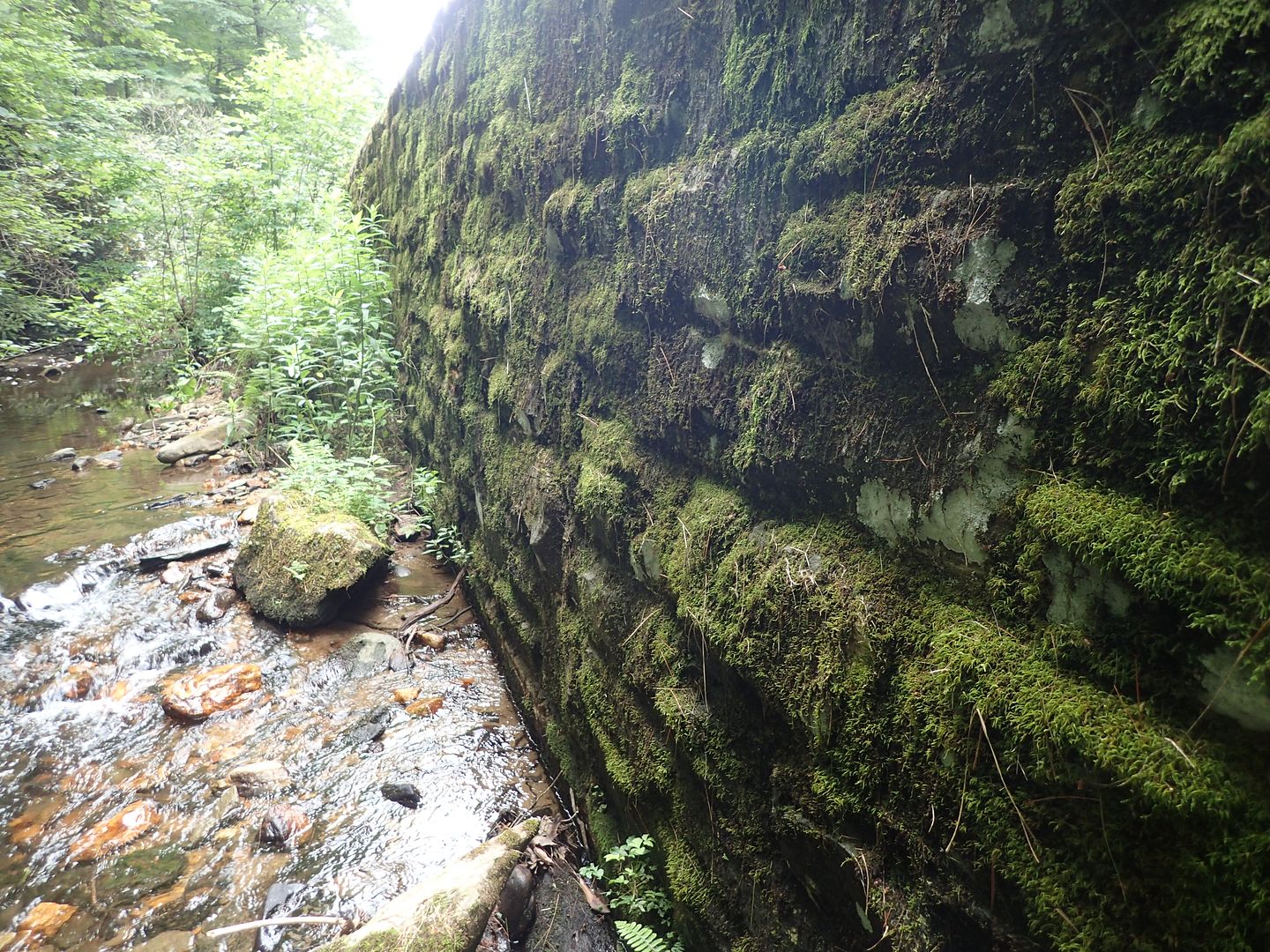 I quickly became aggravated with the absence of the expected natives. It became a race against time to nail one before heading back to the fort. After losing one and rushing through all types of shallower areas I finally located the one that would end the trip.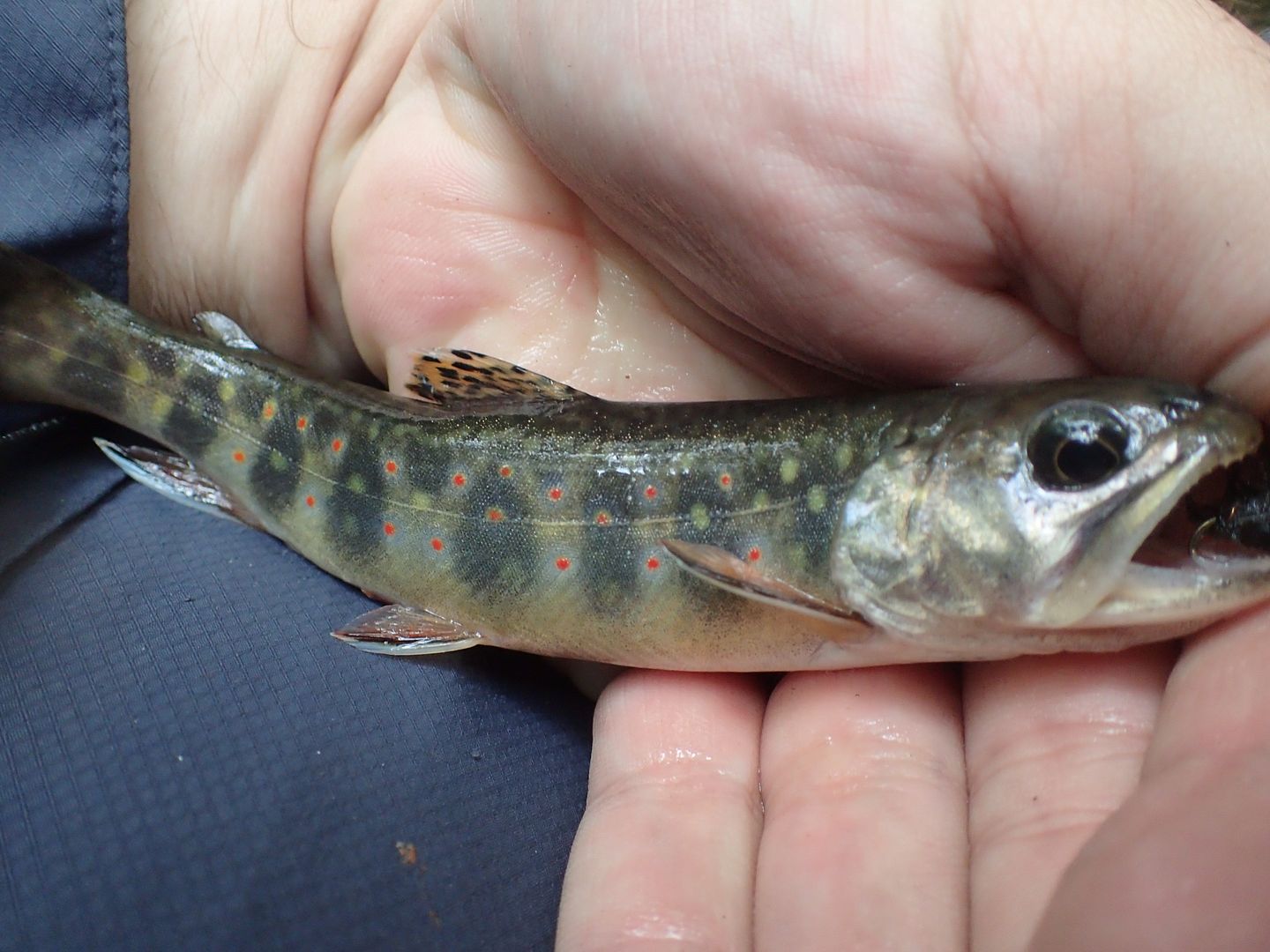 Ironically, this snake was in the exact same little depression as last time I was here. I made a special point to check it out and there it was. Minding it's own business.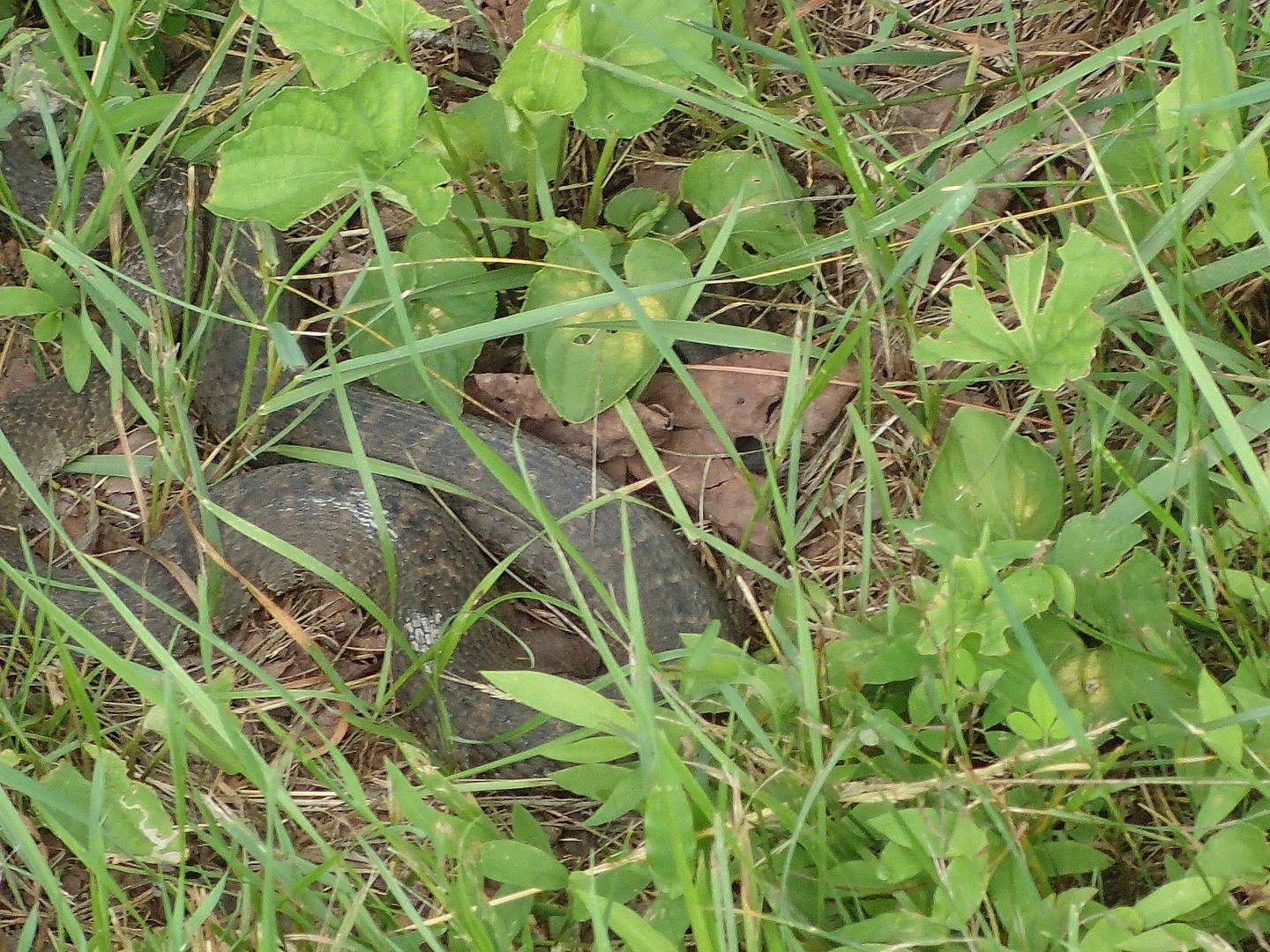 Until my next breath of freedom.