Discussion Starter
·
#1
·
Headed out this morning with my old retired Army buddy from Fayetteville, Bobby Parker. We hit the
New River a little late but still nice this morning...the bite was slow but loads of gar breaking all over
the place...
We headed down SW Creek and came across this...don't think we had the right bait..only maybe
a 3-4 footer, but Mama was somewhere you can be sure.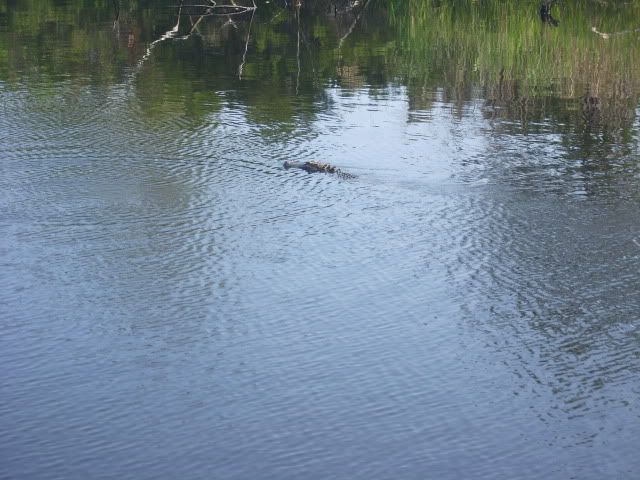 We fished on down and Bobby caught a short
flounder and a great big bream.
Pulled out of the creek and hit the main river points and cuts..next to the boat a small croaker
Then we eased on farther up river and got hovered
by an Osprey...
Finally it was getting close to time to leave so
we hit one more spot I wanted to hit B4 we left.
Picked up this 23 inch red...so he was the invited
guest for supper..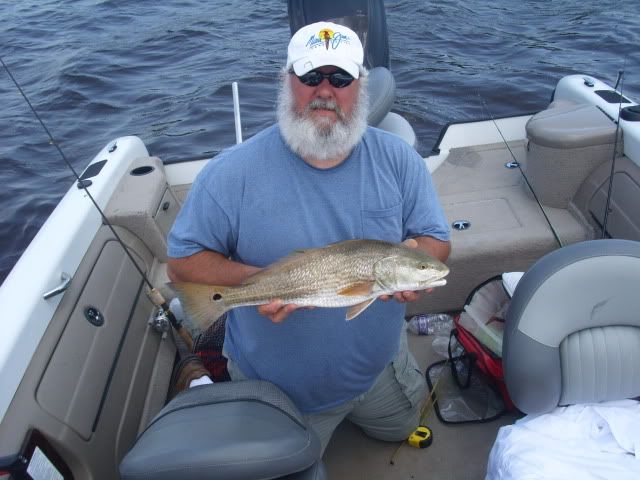 All in all a great day to be out, did get kinda warm
this afternoon.
<*)))))>{
Edited by Scott Hobbs - Today at 6:15pm