Discussion Starter
·
#1
·
Yesterday I took my nephew Dylan from Massachusetts, Jet Ski Fishing for Tautog at the Chesapeake Bay Bridge Tunnel. Dylan is 14 and had never really been fishing, much less on a PWC. He and some other relatives were in town for Easter and he wanted get out and try. I told Dylan I would be glad to show him how to fish but he had to do it all, I was not going to be his bait boy and de-hooker, ha!
Well I am glad to say we had great weather and the fish were biting. We were back with our limit by Noon and Dylan caught the first two and the largest Tog, all on live fiddlers around the piles of the bridge. We also took Tog samples for a genetic study by the Virginia Institute of Marine Science.
Here is my pictorial, like I said, I would show Dylan how but had to do it all!
First you gotta get on your Jet Ski and take it out to the CBBT.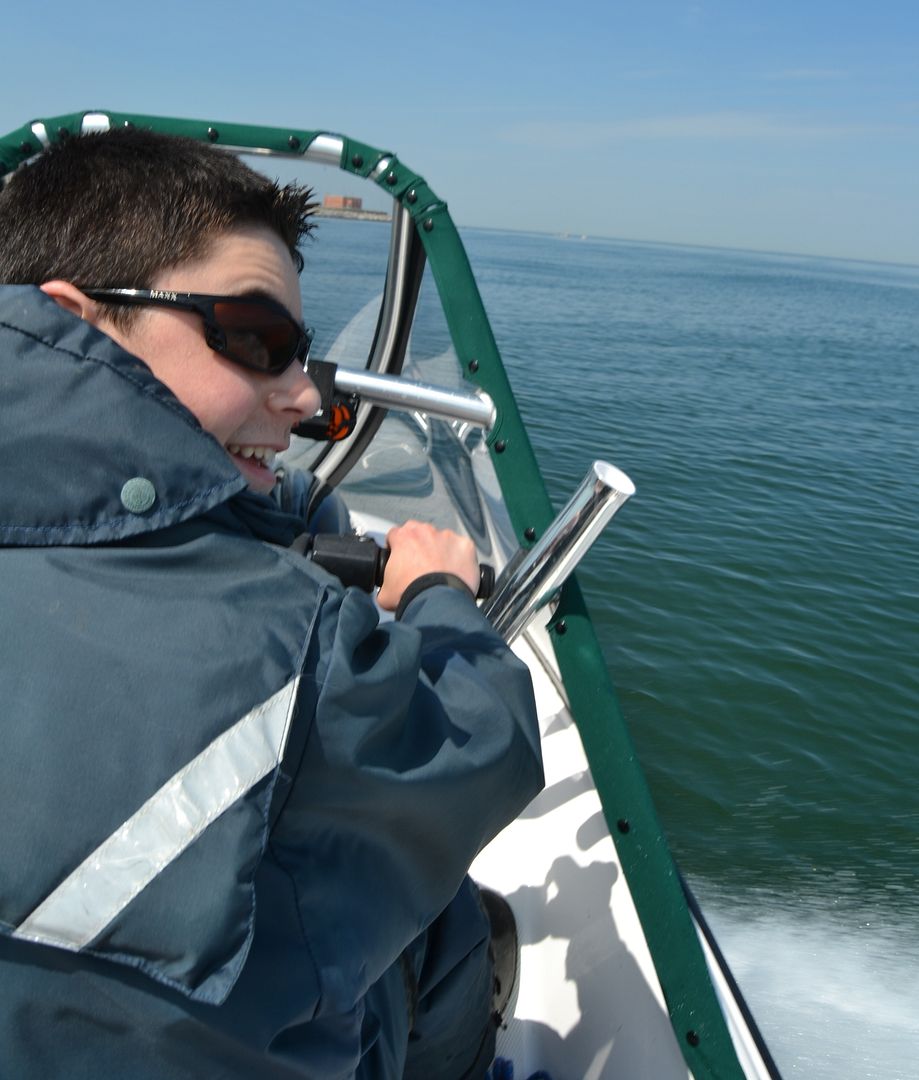 Bait of Choice was live Fiddler crabs.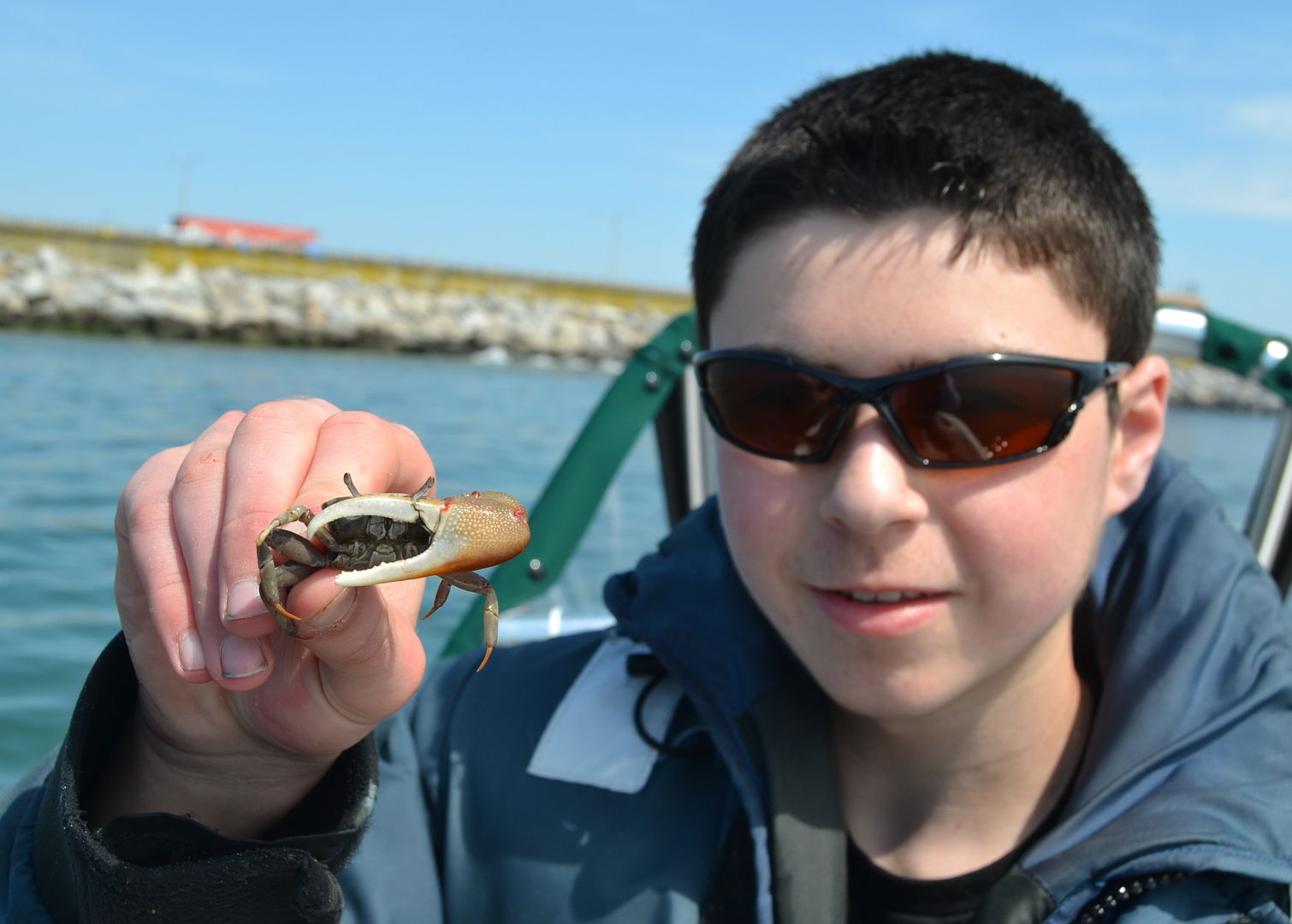 Drop your crab to the bottom around some rocks and set the hook when the toothy critter tries to steal your bait. Here is Dylan's first Tautog.
Proudly hold up your full stringer of fish, then show everyone your a hockey player and Bruins fan!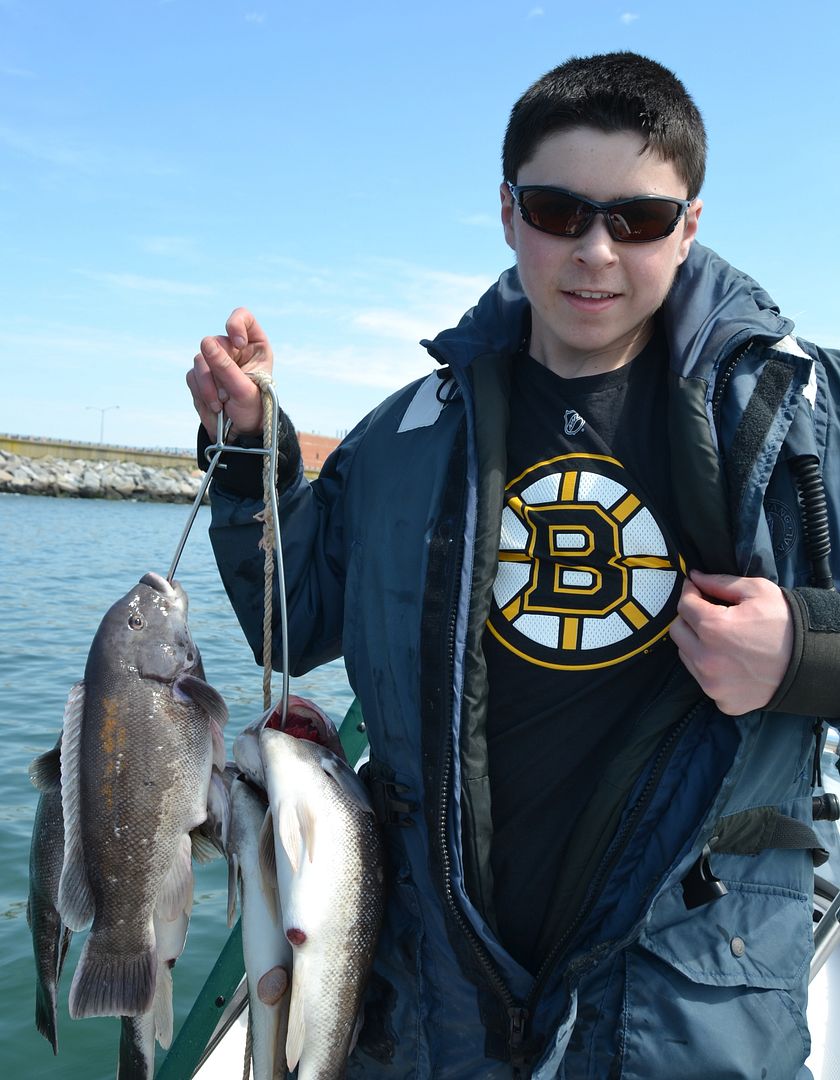 Here we are back at the Crab Creek boat ramp loading everything up for the ride home.