Discussion Starter
·
#1
·
As usual, I've been devising a plan for a particular stretch of creek, and today was the day. Unfortunately, that plan went to **** before it even got started. After realizing the original plan was a total loss, I stopped at a couple more locales that I've been scoping out.
The creek I ended up getting acquainted with yielded more chubs than any flow to date, as well as some other guest appearances. Welcome to Club Chub.
I've had my new TG-4 out a handful of times now, and today I had an issue; it wouldn't turn on, period. It was fine initially, but after a little while there was nothing. I thought, battery? No, it's almost fully charged. I removed the USB port cover, as well as the battery port cover. Eventually, I totally removed the battery, blew some air into the void, and just like that it was like new again. Any similar happenings amongst you fine gents?
This creek provided a stellar beginning that would only make one think that this trip would be tough to top. Not so fast. After the initial successes it was all downhill. Very odd, indeed.
Dace orgy, holla: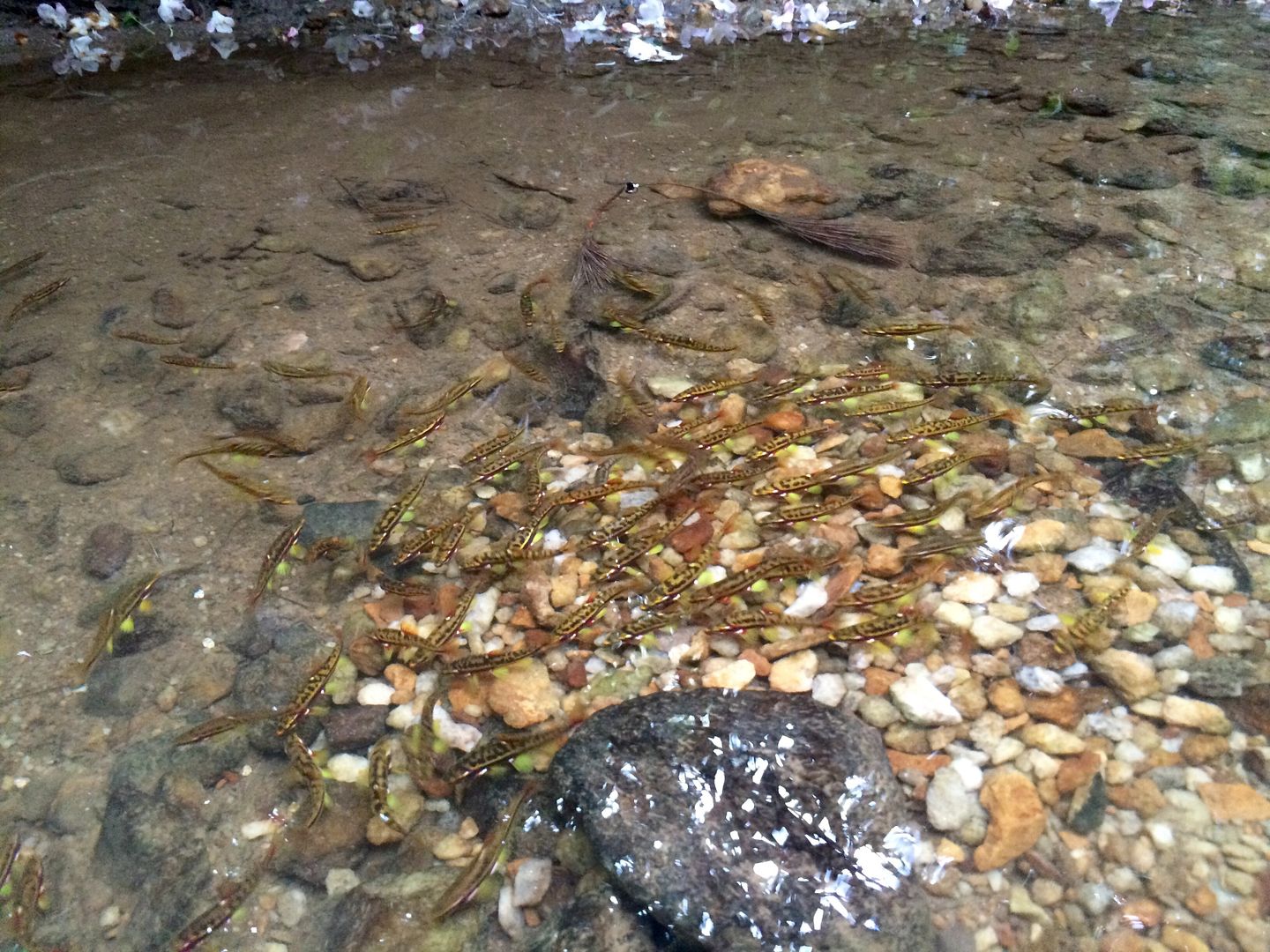 This surprised me. It's been a bit since I brought a redbreast to hand in a small creek inhabited by trout. Come one, come all.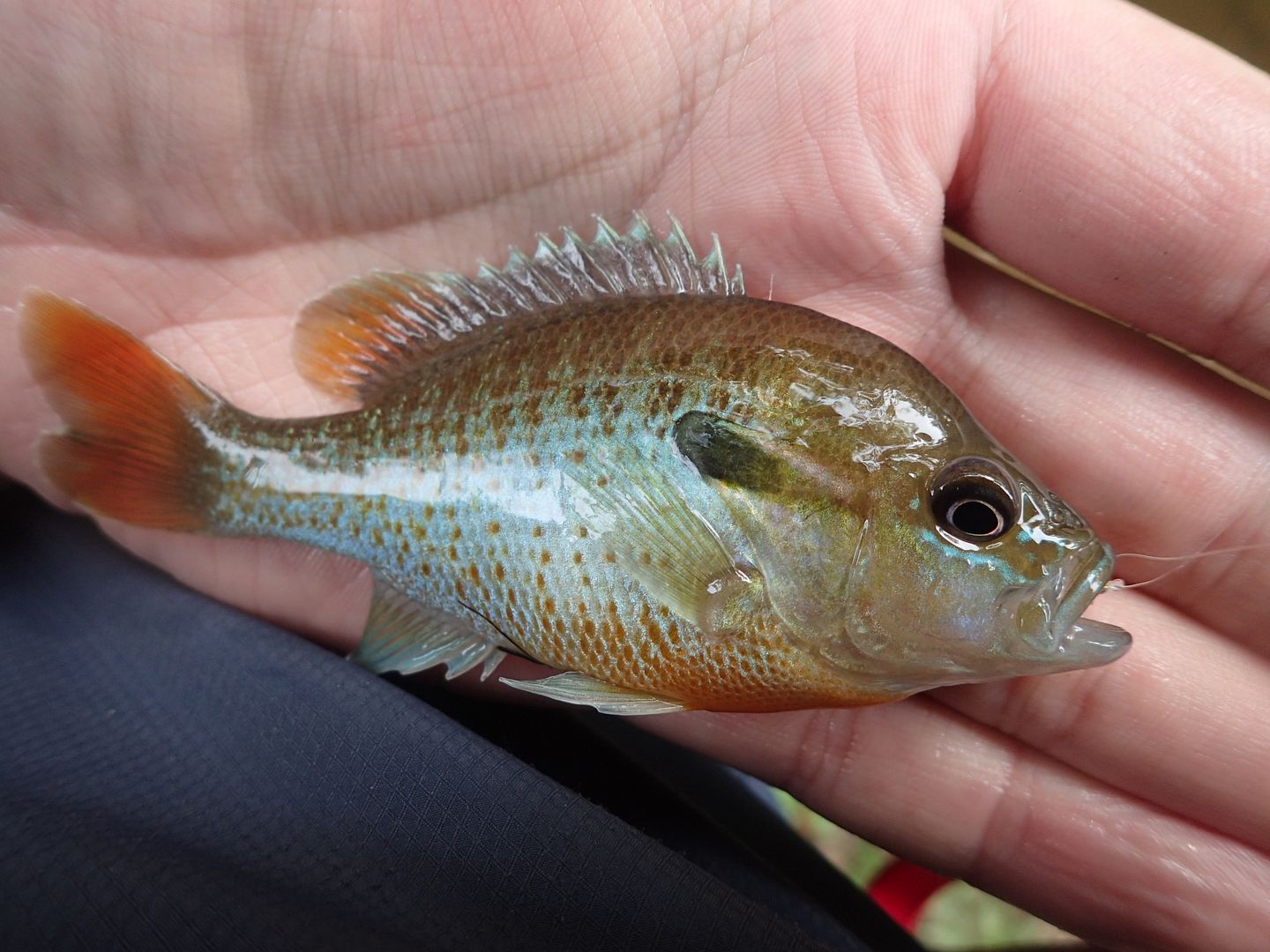 The action was solid for a bit, no complaints from myself: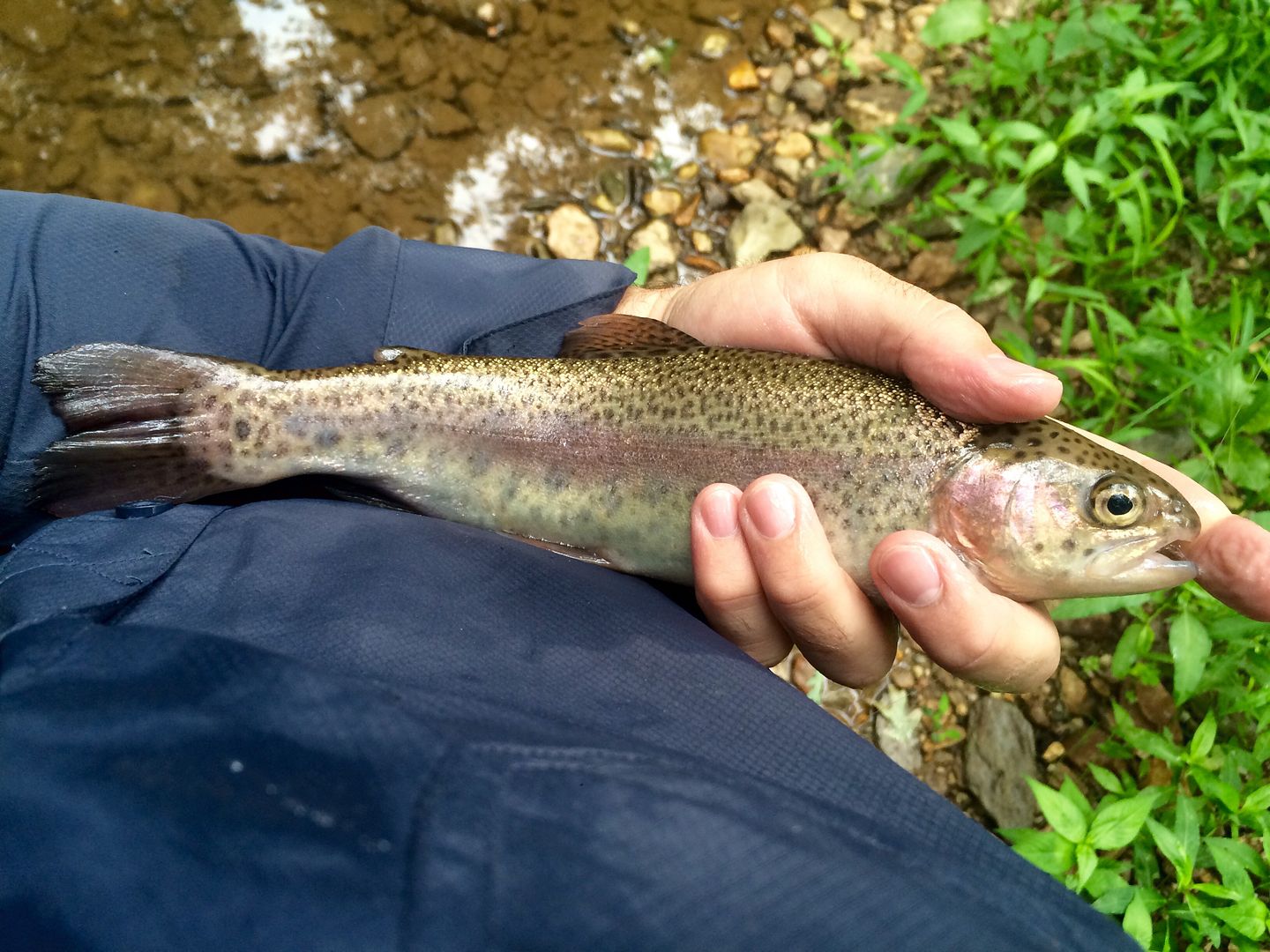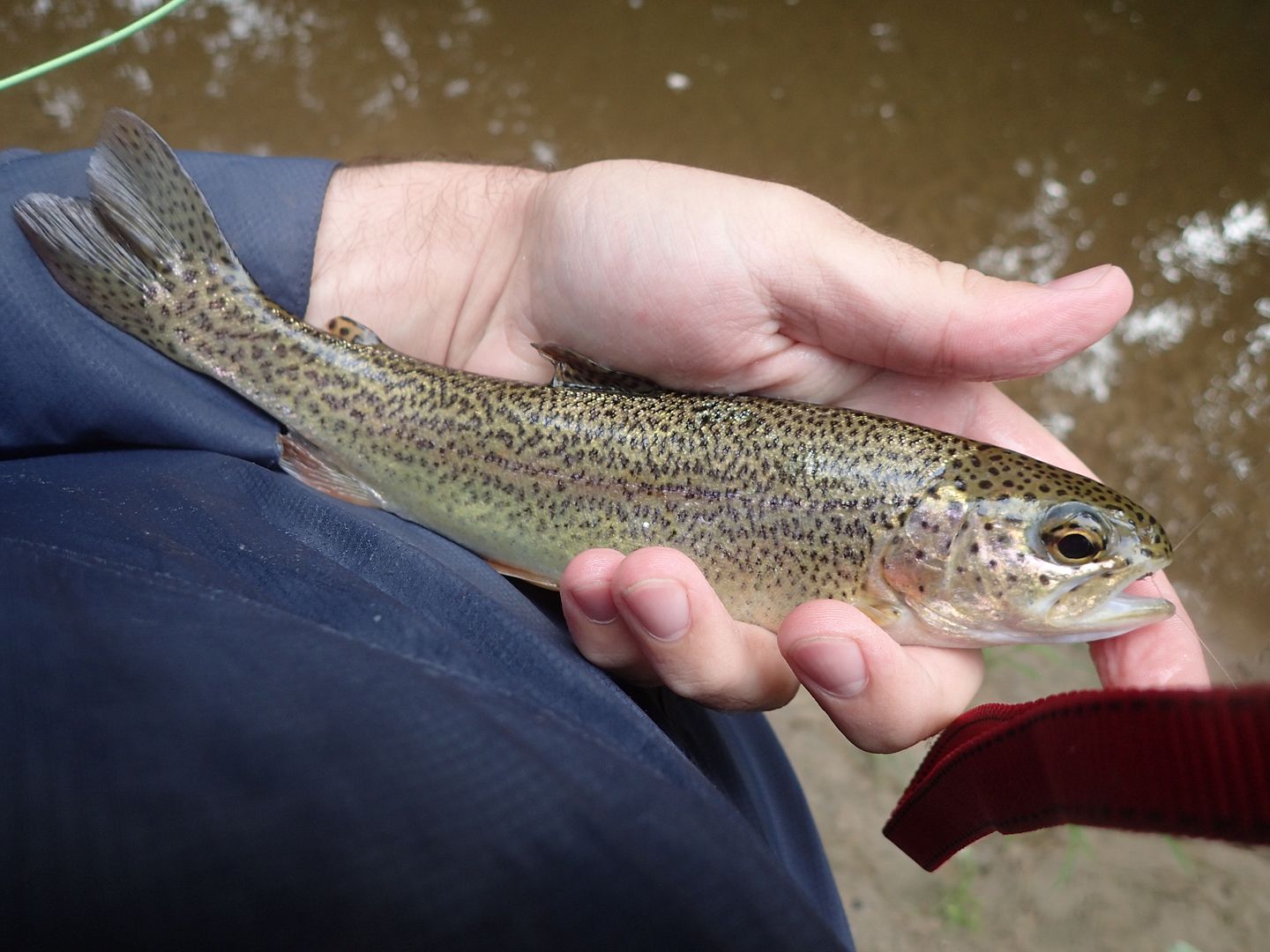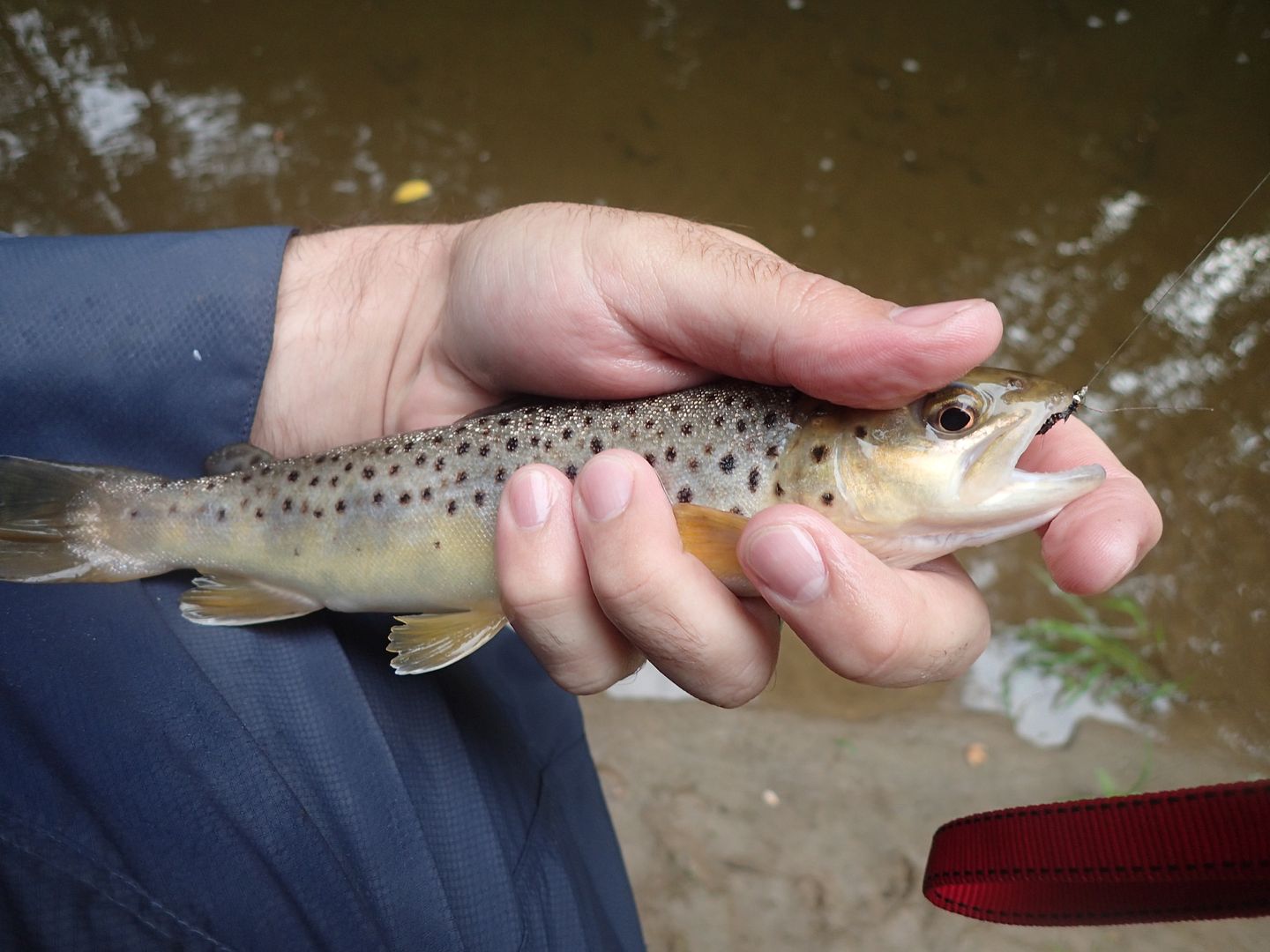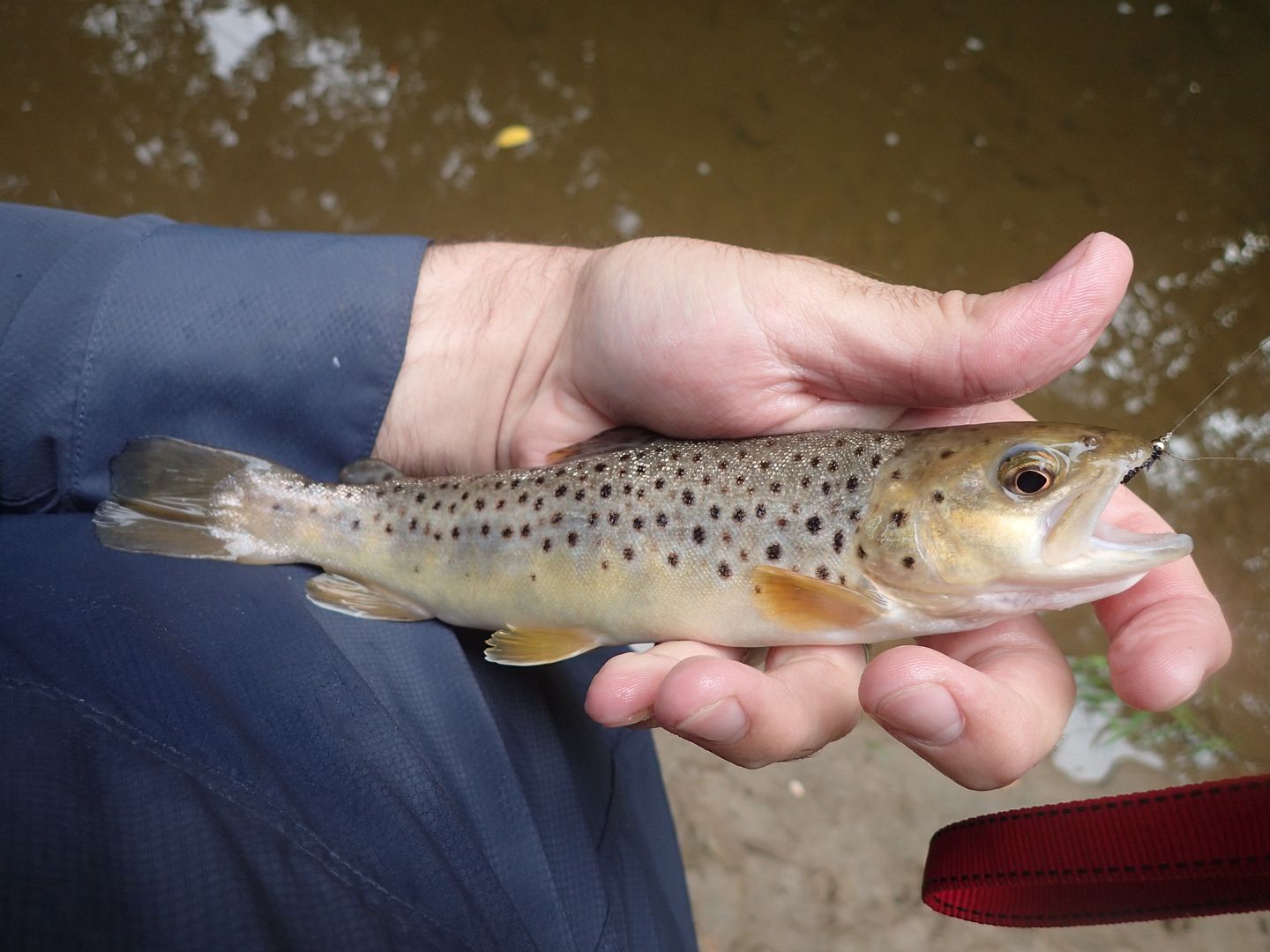 Look at this fat thing. This creek is overrun with these pests.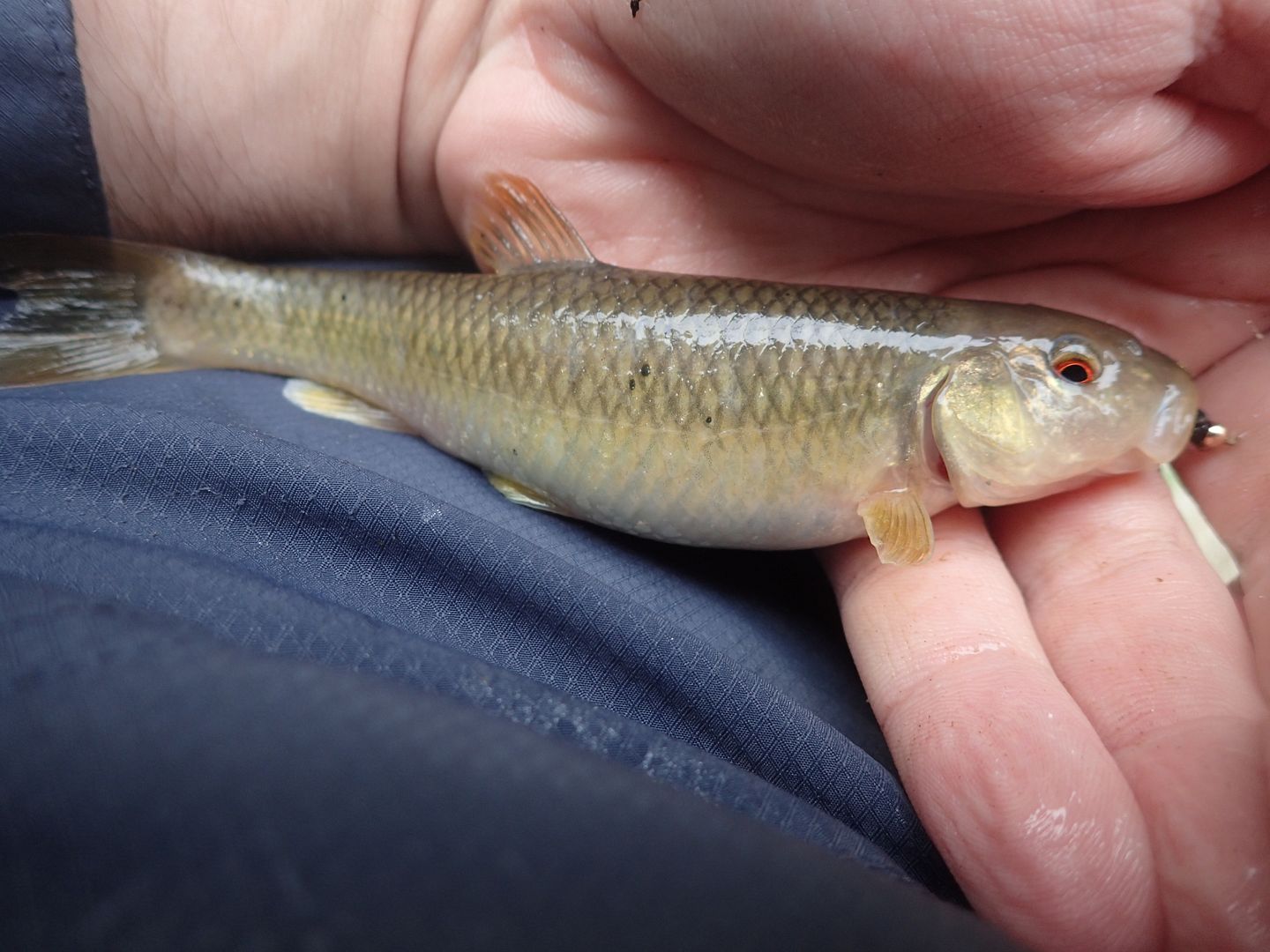 More: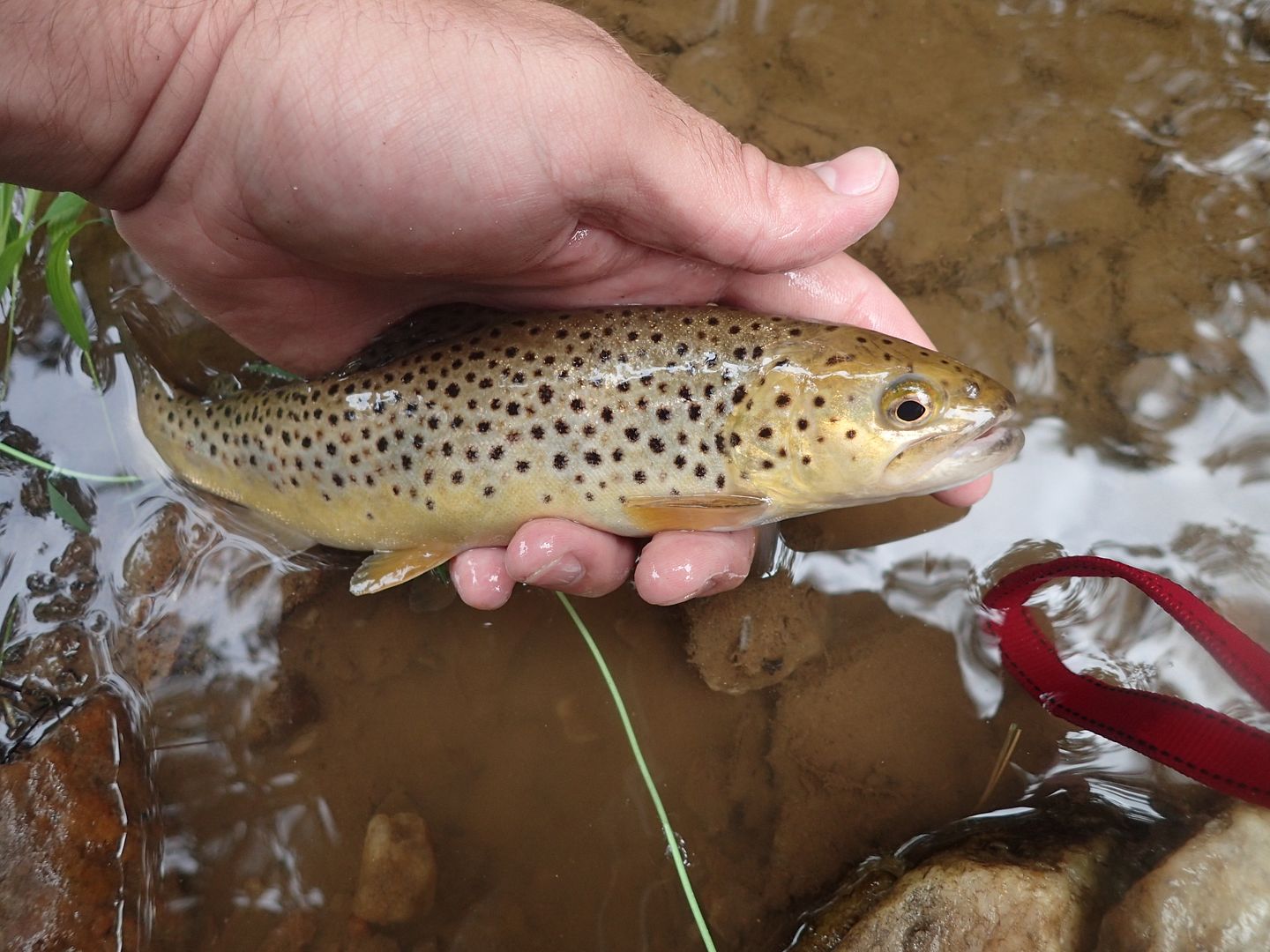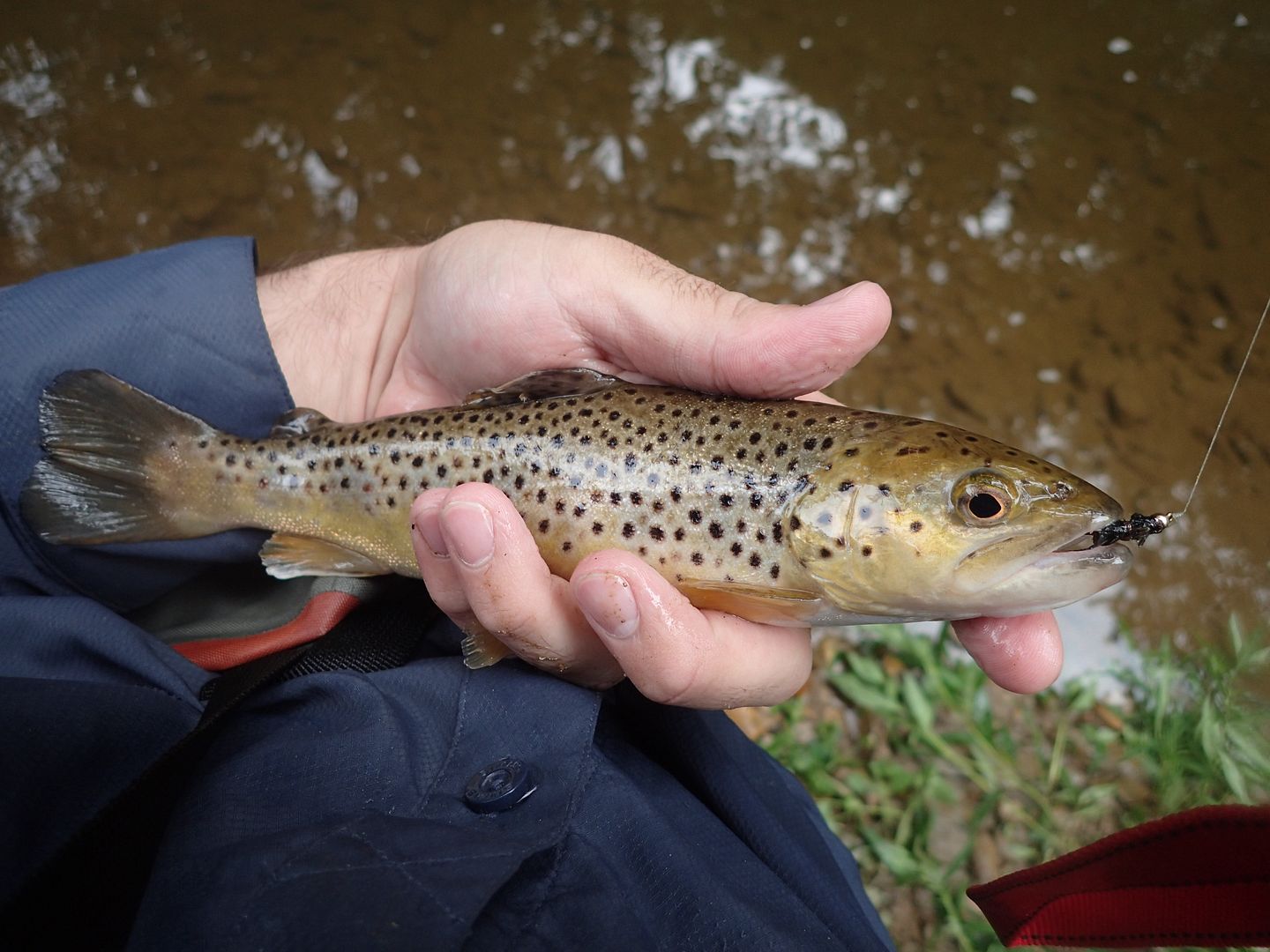 Shroomage.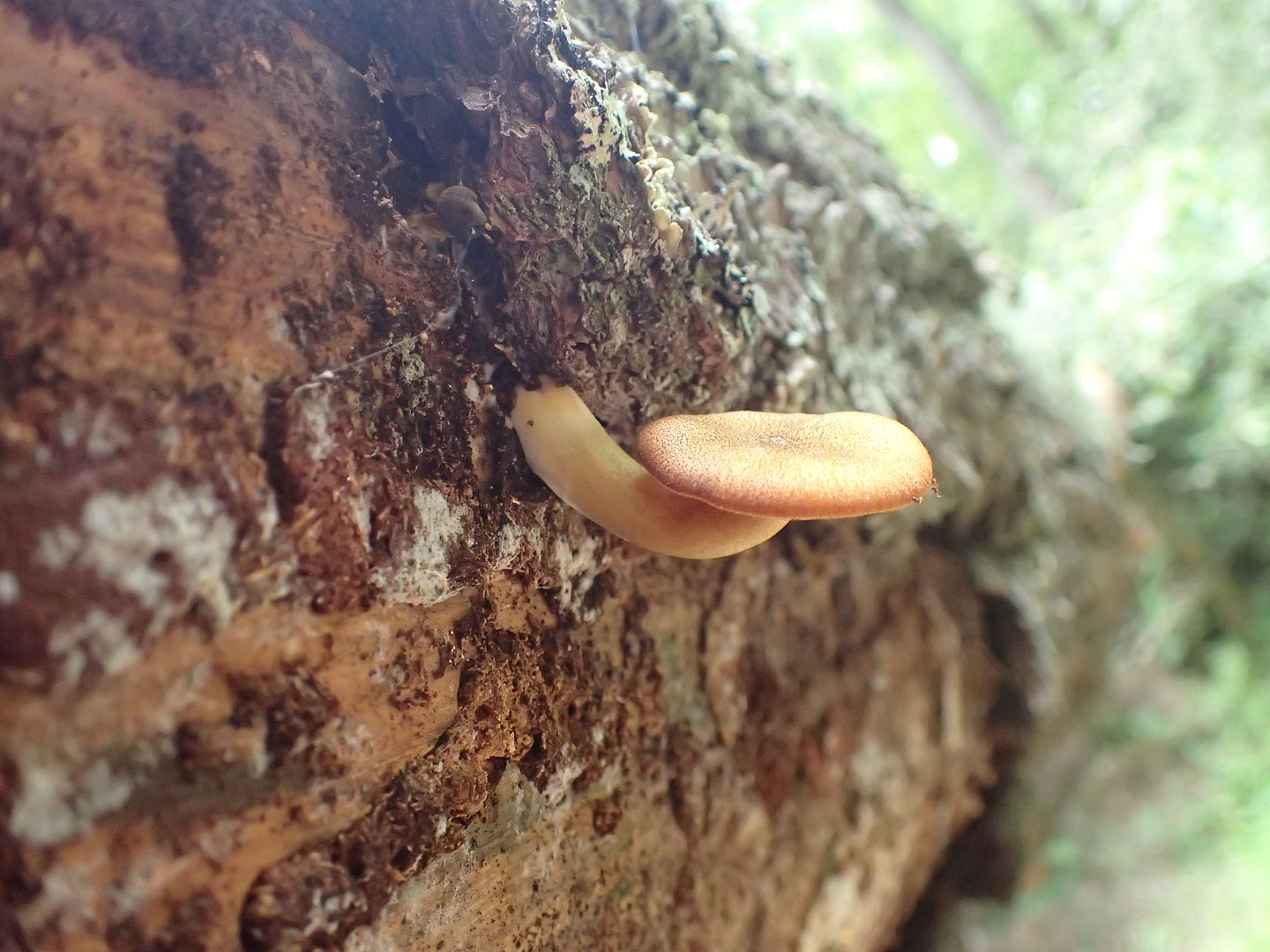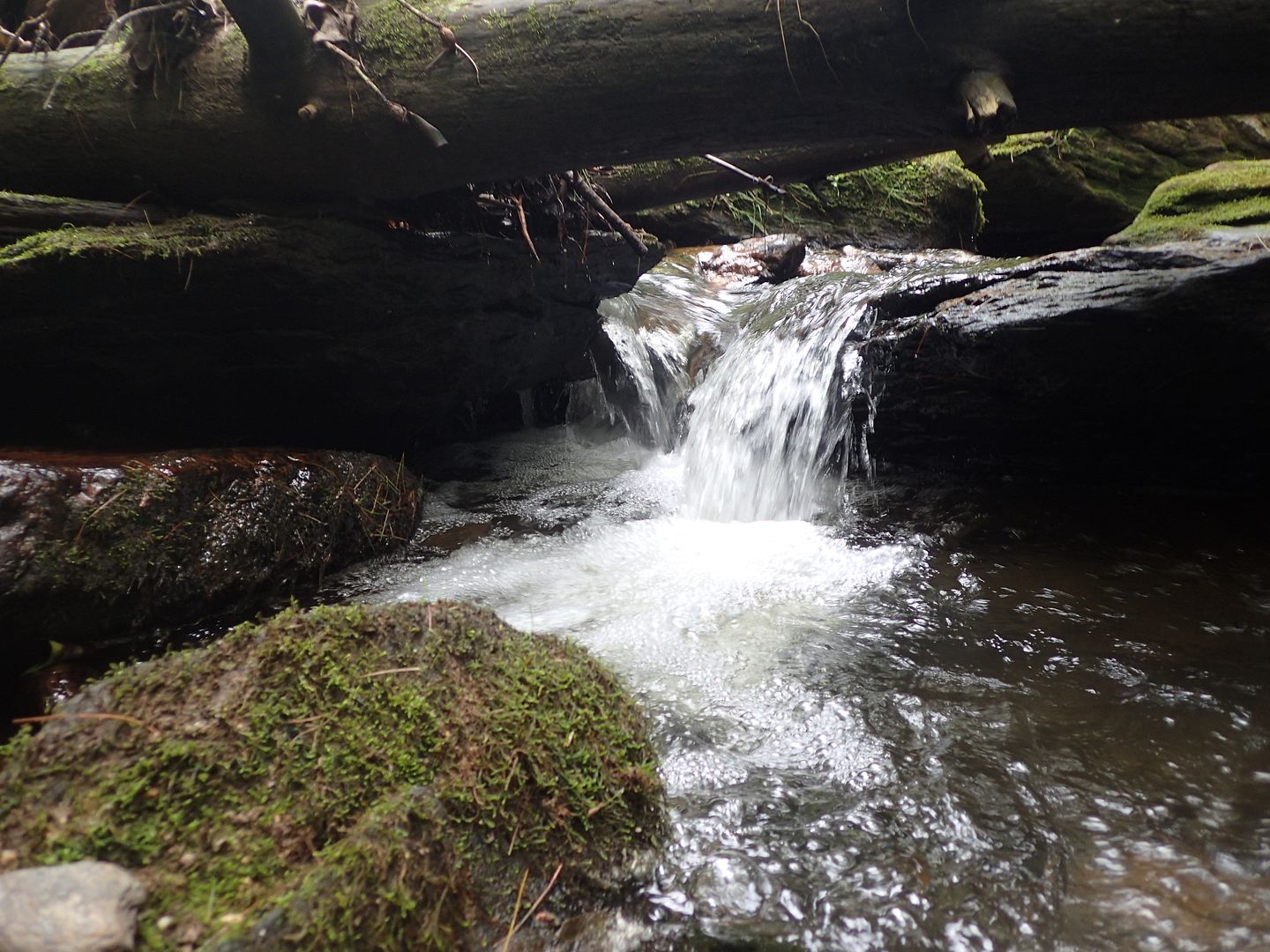 Then this dude showed up. Green sunfish, come on. I guess I'll uphold a non-discriminatory practice.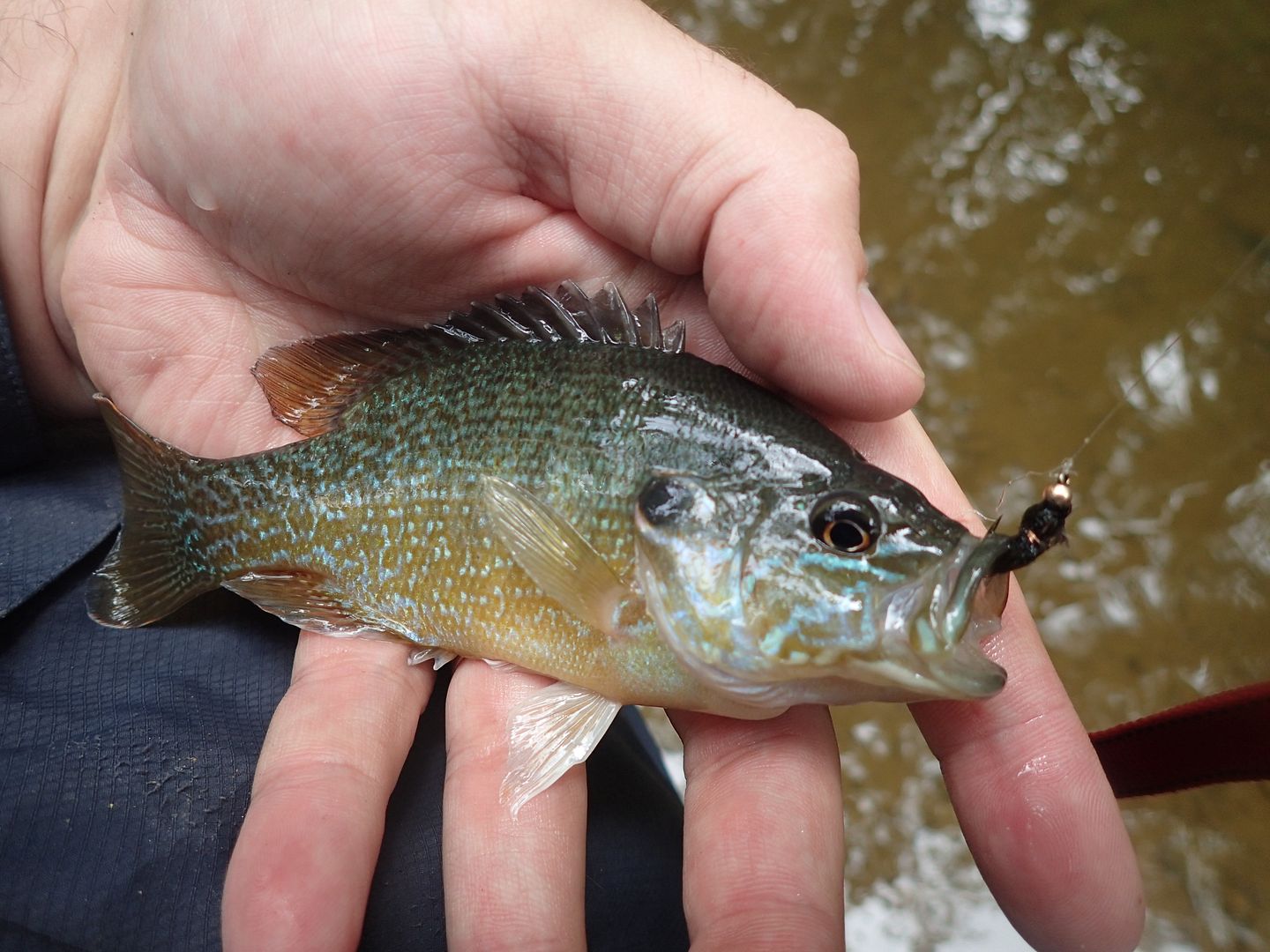 Lovin' the deadfalls:
Later, Club Chub. You are one diverse piece of work. Until next time.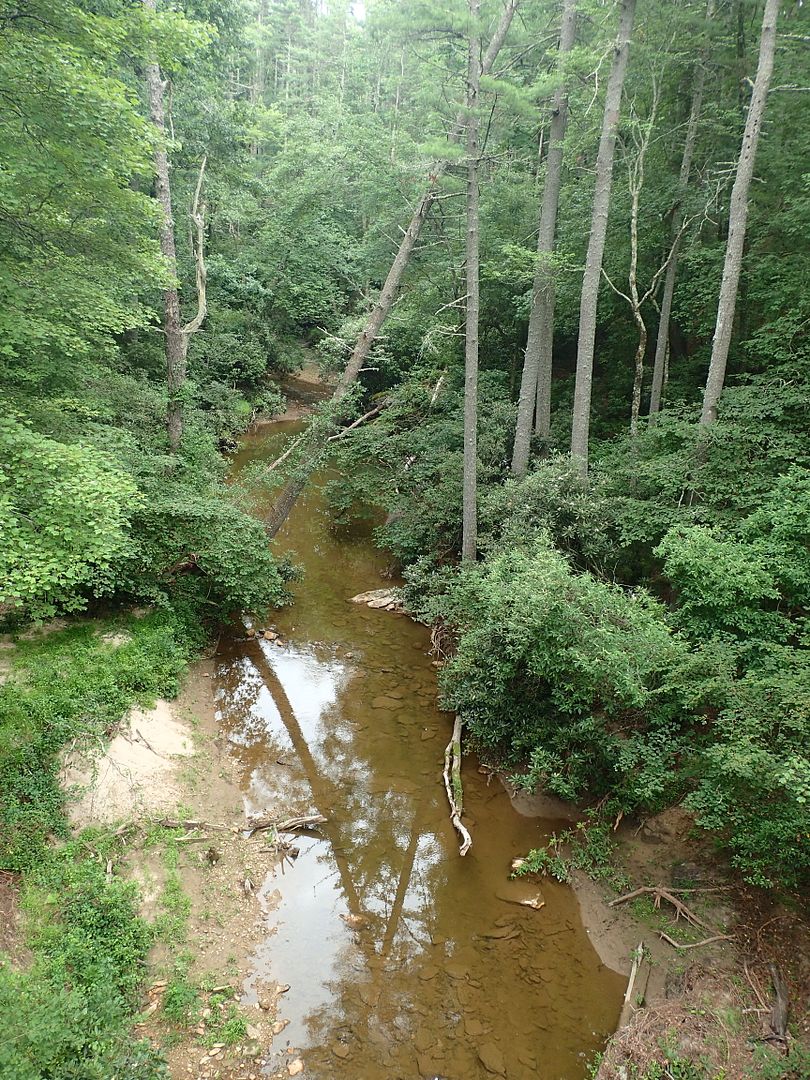 Made it home, pulled in the drive, and there's this guy crossing the gravel at impressive rates.
All this talk of flags lately made me wonder what flag would represent this outing. Red, green, and brown? Oh, no, it would be a rainbow.
Take it easy, fellers.