Discussion Starter
·
#1
·
Today, I witnessed two very rare occurrences ...
1. Steve actually took his solo canoe out fishing, and
2. He caught at least one fish
Steve shot me a text yesterday asking if I could join him on the river on Friday. After considering that I was getting home around midnight Thursday night from my business travels, I did deserve Friday afternoon off to do as I wish. My supreme commander agreed, so I told Steve I could meet him after lunch.
We launched around 1 pm today on a local flow that was running relatively low and clear (~30" visibility). At 74 deg F water temp and no recent rain, we expected to find a few bedding bass. Although we didn't see any evidence of spawning largemouth, we did have a tough time finding the fish, leading us to believe the big girls were busy hiding in places we don't normally look.
The bass weren't very aggressive or abundantly present as we usually find in the summer and fall. The fish I caught were holding tight to cover, primarily near the bank in deeper holes near rock ledges and wood. I landed15-20 largemouth (mostly dinks, but did snag two 4 lbers), 1 crappie, and many sunfish. I caught the bass on several lures: white spinnerbait, weightless lizard, weightless fluke, inline spinner. Nothing was caught on topwater. The crappie actually went for the lizard and missed, and I ended up landing it on the spinner. That small inline spinner was the most productive for me and catching ~2 lb bass on my ultralight was lots of fun. I've landed close to 40 bass on this lure in two trips over the last week. I don't even know what kind it is (got it in a lot of used lures), but I'll snap a photo tomorrow to share.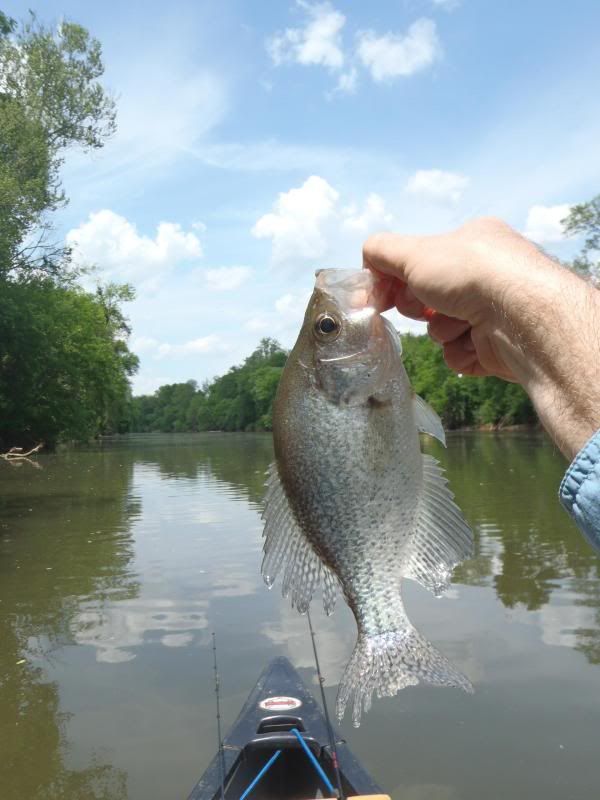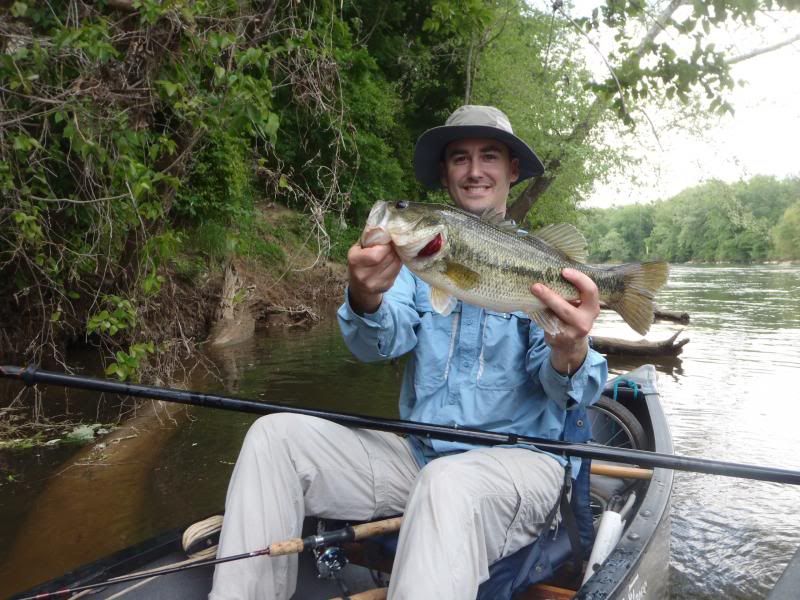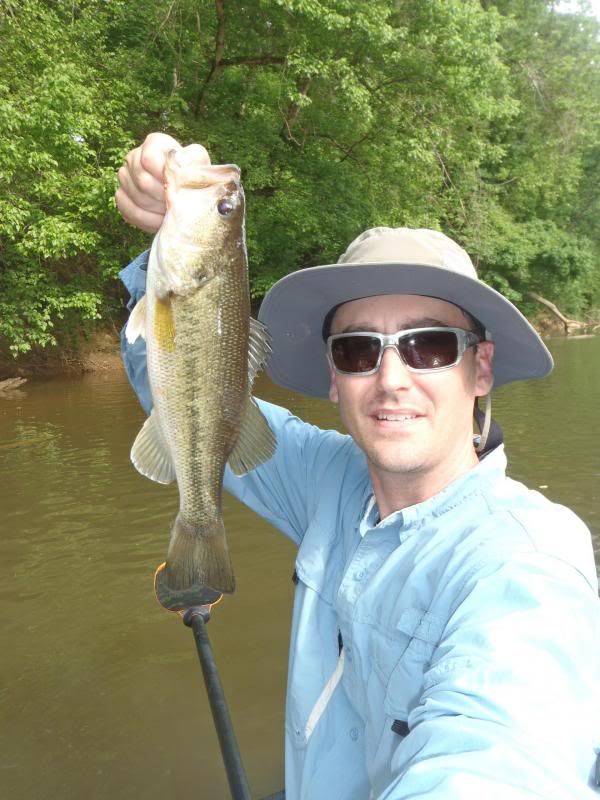 Steve and I discussed the fish pattern relative to their spawn. He thinks the spawn in this local flow will probably wrap up within a few weeks and the typical summer pattern will pick up later in June.
I really want to fish the riverbassin' trail on June 7th in Raleigh. Hopefully I can make that happen.