Discussion Starter
·
#1
·
Had the day off, and the urge to seek out some smallies, so I decided to try out a large, local flow. Got to the put-in about 8:45, because I had to drop the boys off at school, and I started working my way upstream. Had to hop out of the river at one point and scramble up the bank because I couldn't find a path that was shallow enough for me to wade. Not long after I got back in the river this little guy jumped on an articulated streamer.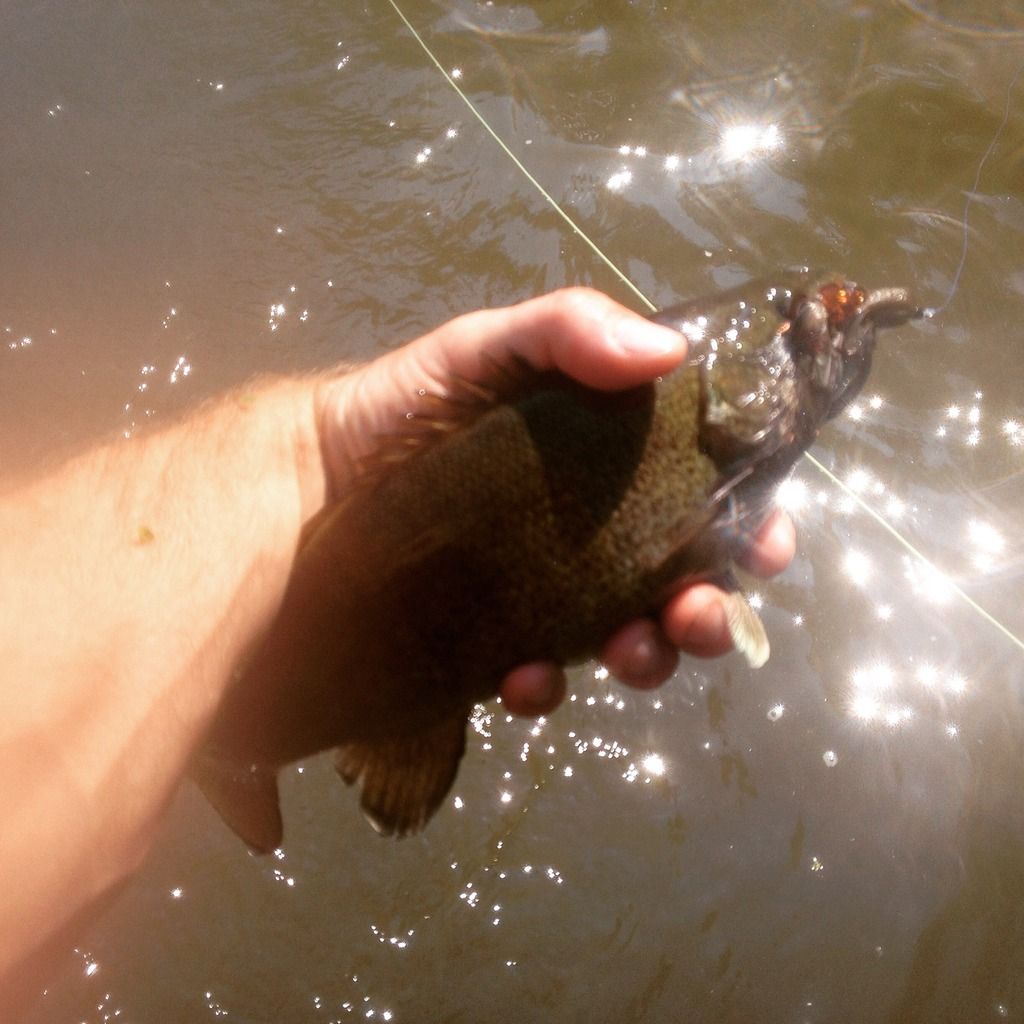 He charged out from under a limb in a pocket of soft water and hammered the streamer, going airborne a few time during the fight. I was hoping this was a great sign of things to come, but unfortunately I had no more nibbles as I continued upstream. I finally decided it was time to turn and work my way back down, but first I needed to stop to grab a protein bar and rest my legs a little.
Not long after making the turn another streamer gets slammed behind a rock. This little gal was putting a deep bend in the 8 wt.
Took me a while to get her under control in this swift water, but after a couple of minutes I finally had her in hand. She's not a pig, but at 13.5" it matches my personally best and put up an amazing fight in this water. I hope I get to feel what kind of fight a 20"er has in it one of these days.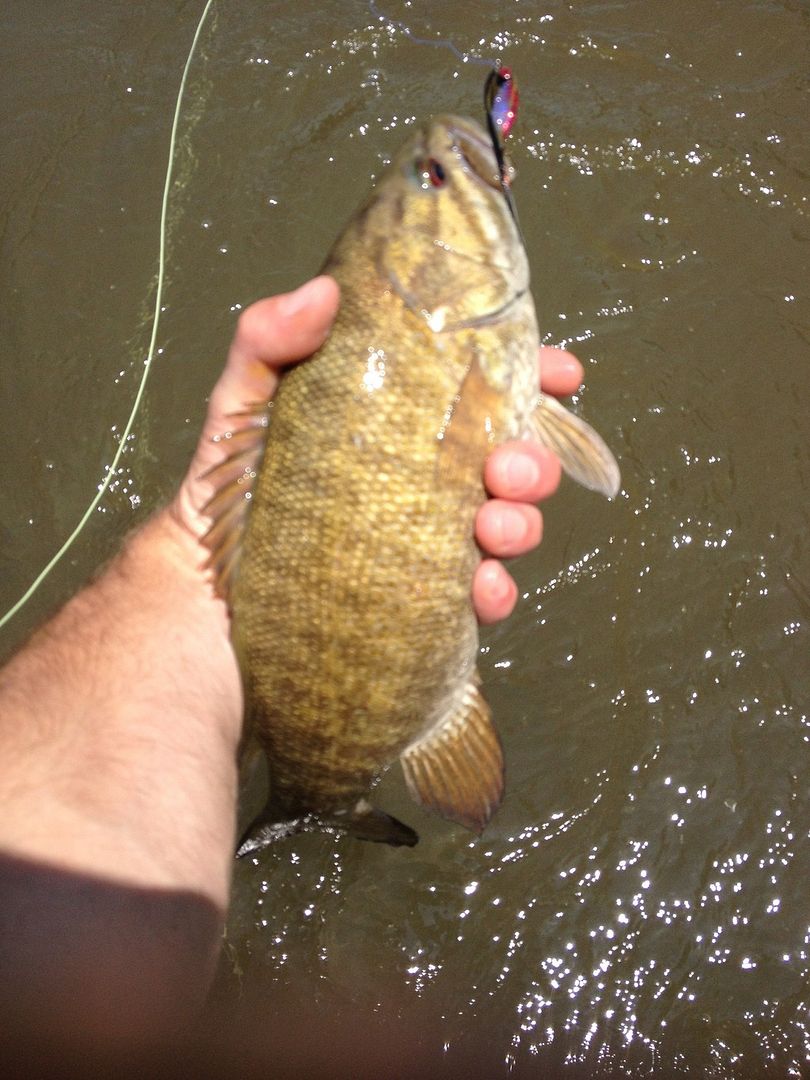 I had 1 more bite on the way down, but I forgot to "start the chainsaw" and pulled back like I was setting the hook in a Bass Masters tournament, pulling the fly out of it's mouth. That was the extent of the trip. Didn't wear them out, but I did manage to scratch and itch I've had for a while.
I will add, the wading in this river is TOUGH. My legs are completely whipped after this trip, and even started cramping up on me a couple of times during the trip. Probably not the best idea to fish this one solo, but I didn't realize that heading in.