Discussion Starter
·
#1
·
Hello all just tought I would share the results from our, Myself, Wiskersticker and my daughter's, trip to Sharon Harris this weekend. It was a pretty good day all around we caught plenty of fish and had a great time.
​
The weather was great on the lake temperature was a little cool but not cold and it did warm up a little with little to no wind at launch. The lake was flat even with the 50 or more bass boats launching on their tournament. We moved out and fished from 30 to 20 feet of water at about 52 degrees and immediately started picking up keeper White Crappie. The wind did start to pick up a little and the sun was in and out even a short shower but all in all it was a great day I really enjoied being out with a friend and sharing the experience with my daughter. She pulled up a double both fish very nice keepers the high point for me I think seeing the smile on here face as they both broke the surface.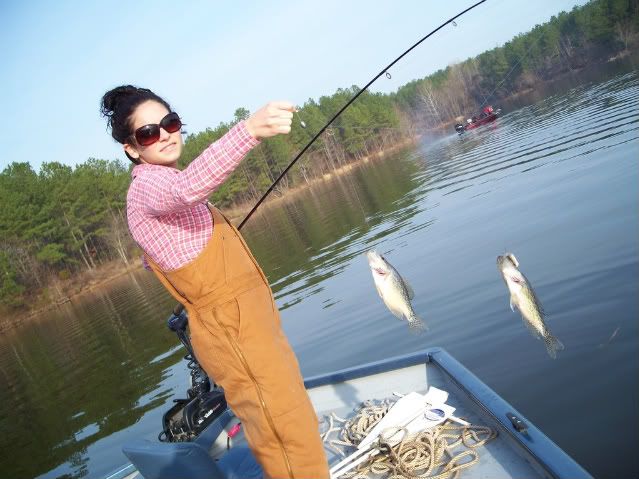 Shahna with the Double
​
Wiskersticker with the Bill Dance Photo Shot "Look at the Size of that monster"
​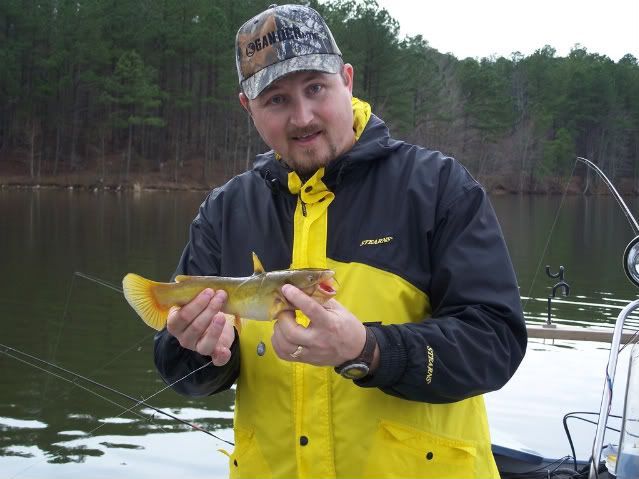 We even got a Yellow Bull Head out of the deal. You have to remember we are Catfisherman after all, they are drawn to us.
​