Discussion Starter
·
#1
·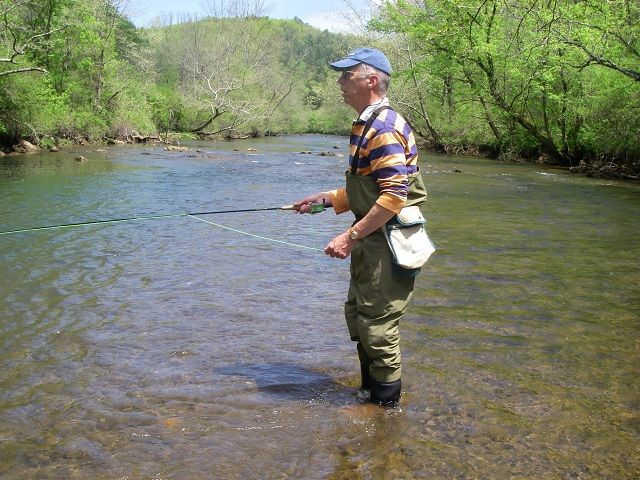 It is not every day you get a chance to link up with old army buddies to play the "do you remember" game and at the same time share with them the passion many of us have for fly fishing. We did just that this past weekend when the executive officer (XO) from my company commander days in the 82nd Airborne and one of the lieutenants from a sister company and their wives were guests at my "get away" place in Bassett, VA. None of them had ever fly fished but having read some of my fishing reports knew if old Captain K could do it, it must be pretty easy.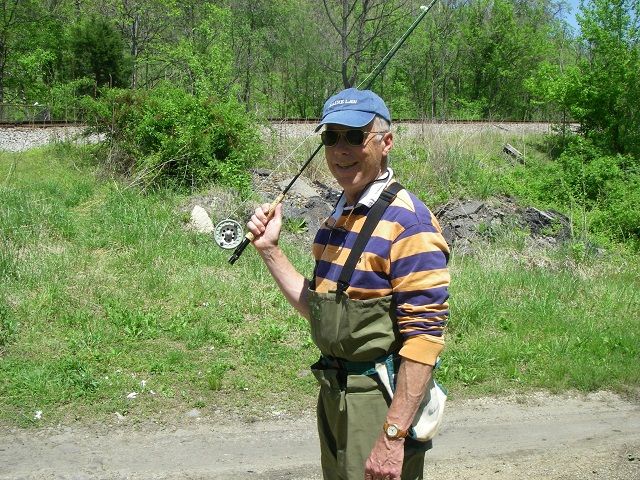 First things first. How about a little casting instruction on the lawn? "Hmmmmmm, why does my line keep collapsing in a big mess right in front of my rod tip?"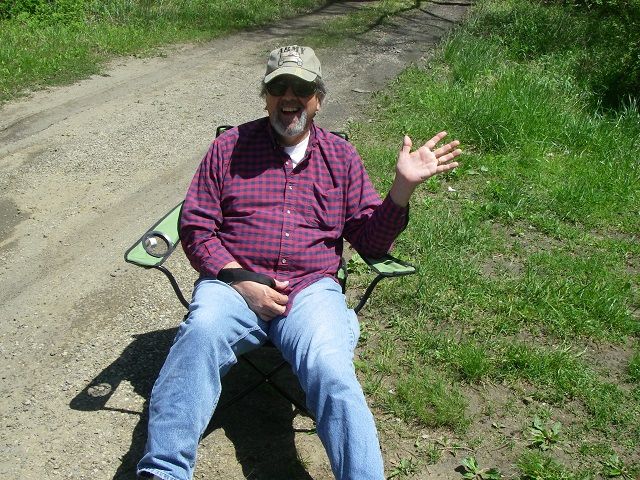 The sister company officer from "back in the day" suffered a stoke about 15 years ago and wisely decided fly fishing might not be on his bucket list.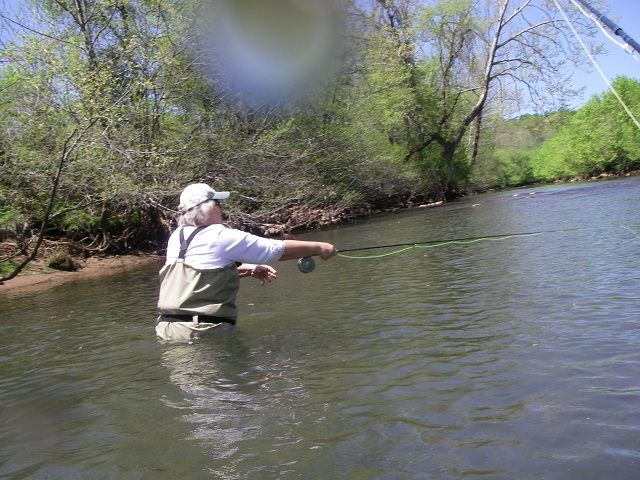 His wife however, took to it like a duck takes to water.
Wade, cast, place the line under your finger, point the rod tip towards the indicator, keep slack line to a minimum - WOW, Captain K. is still a hard taskmaster.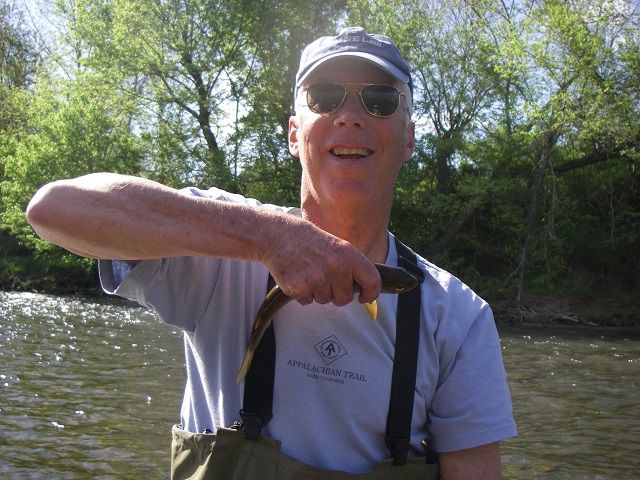 It is funny how a fish brought to hand changes a frustrated frown to a big smile.
"Hold on there - I'm putting one on the scoreboard for the ladies"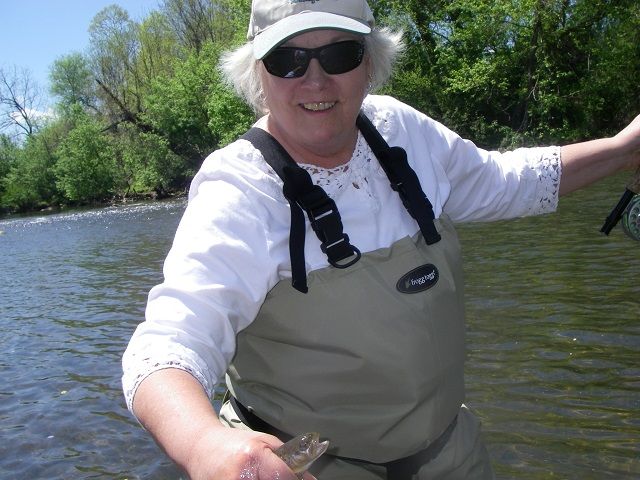 "You're going home with me buddy. Al says we can keep rainbows"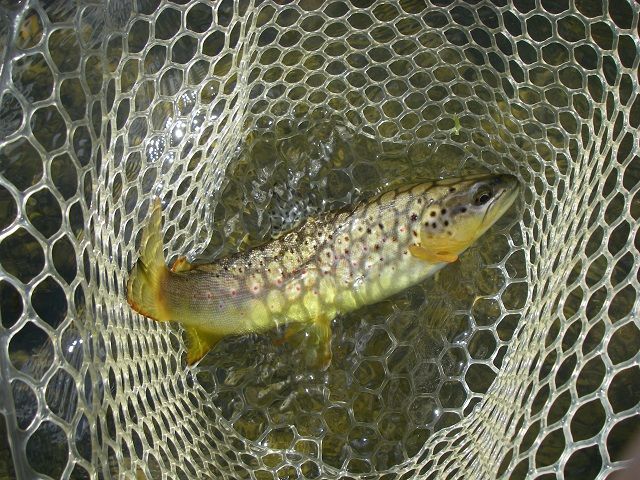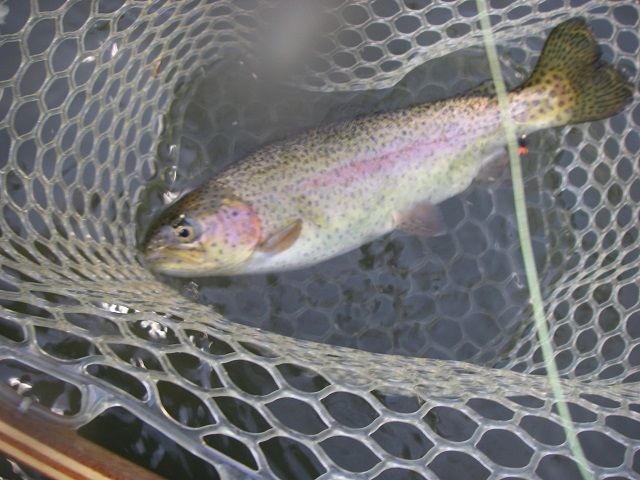 There are a lot of nice stream spawned browns and plump stocked rainbows available right now. It is not easy pickings but if you can cast about two rod lengths beyond your rod tip you can catch them. Just remember to control your slack line and watch the indicator!
It was great reconnecting with old friends. Just sitting there BS-ing made me recall things I have not remembered in years. I am honored they saw me in such a positive light. Another plus was we did a little touring around my adopted hometown of Martinsville / Henry County. We also ran into several folks who knew me and dropped a few dollars on the local economy. Life is good.