Discussion Starter
·
#1
·
This is probably my last Smith River Fishing Report for 2007. As many of you know, I am also a very serious deer hunter and the season is upon us. I may do a little more fun fishing but the guide service is definitely on hold until the Spring of 2008.



I fished the lower river Friday afternoon, September 27th and did so-so. I missed a fish right off the bat and then went a long ways without even so much as a look. The water was gin clear and there was the hint of change in the weather.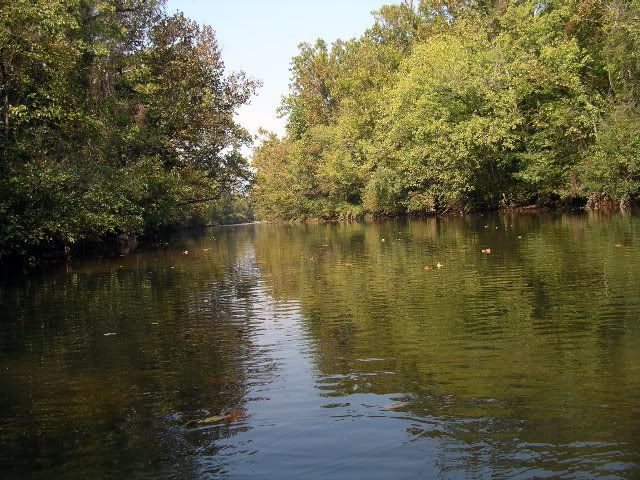 I recalled that beetles had done reasonably well in this section about three weeks prior so cut off my favorite nymph and tied on a foam beetle. After about a hundred casts I was rewarded with a small brown.
Two hundred casts more had not produced another rise so I went back to what I do best which is fish a dark nymph. I am a firm believer that you do best if you have faith in what you're using. This theory was soon proven to be true. My rod bent double with what I initially assumed was a "hold over" rainbow but which eventually showed itself to be the largest brown trout I have caught this year. I was in a long and deep pool and did not have a good spot for measuring the fish, but from all appearances it probably broke the magic 16 inch mark. Suffice it to say that if the Smith could produce a few of these on each outing we fishermen would be "happy campers".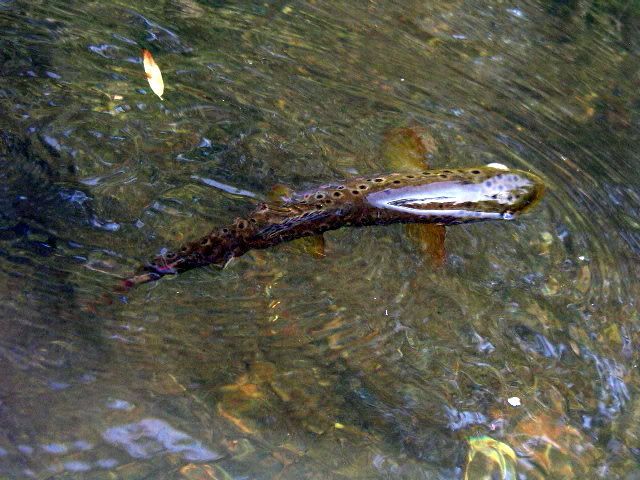 I messed up the lens on my mid-stream photos of this large fish but you can see that he was a nice one.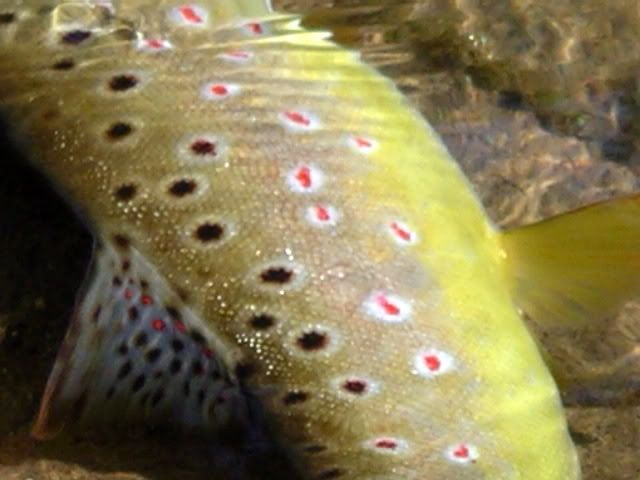 By the time I reached my predetermined get out spot I had caught a handful of fish but by anyone's standards they were few and far between.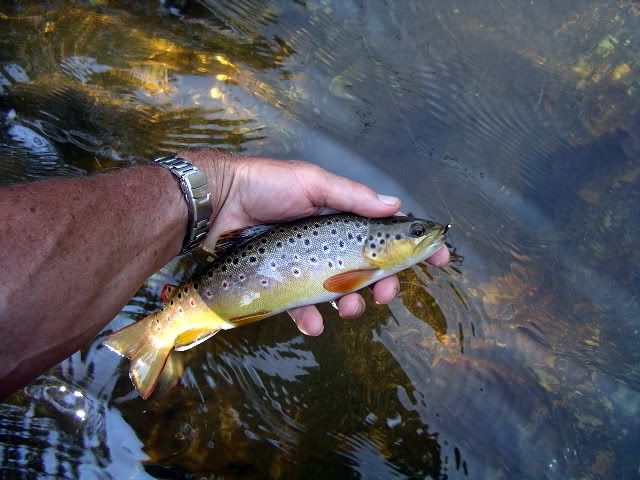 The following day I had an appointment for a half day of fishing with a gentleman who wanted to improve his nymphing techniques. That hint of weather change on Friday produced a full fledged cold front on Saturday. In addition to super clear water we also had a nice drop in temperature and a fair breeze which was producing a major leaf drop in the water.
This fellow was a pretty good fly caster and after a little coaching was able to place his nymph in most of the good spots. This section of water is noted for lots of fish, so it was not that the fish were not there. We even switched nymphs a few times but to no avail.
Try as we might the only thing we could produce was a couple of rolled fish and leaves snagged on the end of line.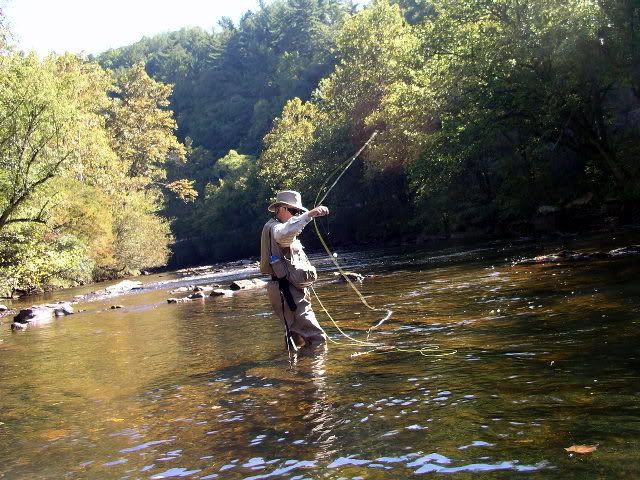 I did not fish but it is doubtful that I could have done much better under the circumstances. As always in these cases, I issued an invitation for a day of fun fishing in 2008 when conditions will be more favorable.