Discussion Starter
·
#1
·
On Thursday, March 29th I was honored to show one of Greensboro's premier criminal defense attorneys some of the secrets of the Smith River. He had fished the Smith on several occasions but had always limited himself to the section right behind the Mirror Factory and figured it was time to expand his horizons.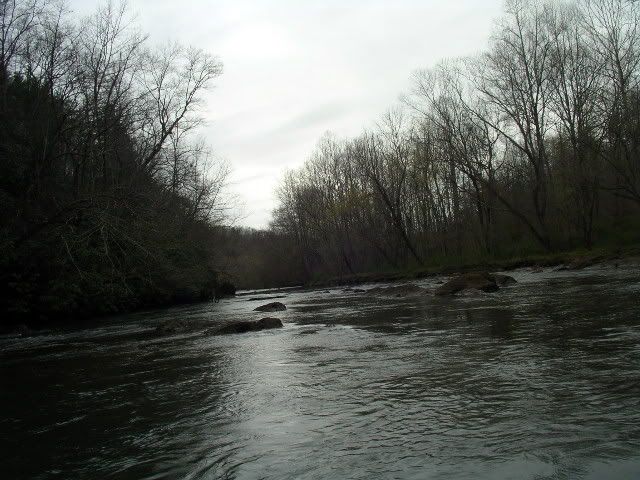 The weather was not the best on Thursday. We were coming off an abnormally warm period and experiencing a cold front with occasional drizzle. This sort of quick change in the weather tends to slow the bite down, however, we were committed, and as the saying goes "a bad day of fishing beats a good day in the office".
The generation schedule delayed our trip until noon, and even then we were only able to step into the water at the base of the dam. We tried that section long enough for me to see that my client was very competent with the long rod and all I had to do was put him on a few fish. He missed a couple of subtle takes while we were waiting for the generation surge to move down past the top of the Special Regulation section.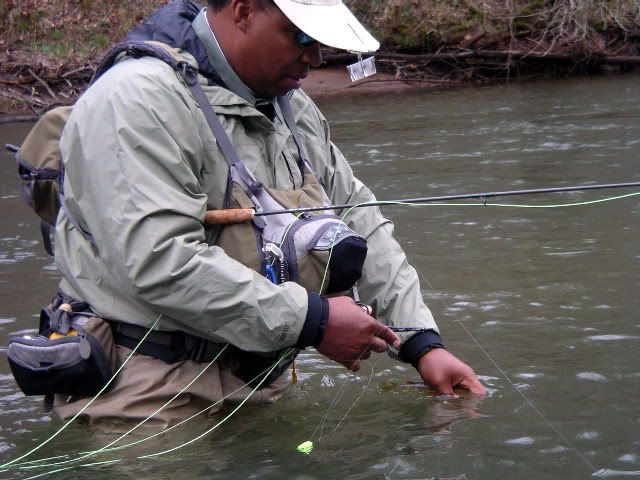 Once it was safe to wade down in that area we moved down to the trestle pool where he quickly caught 3-4 browns and missed a couple more.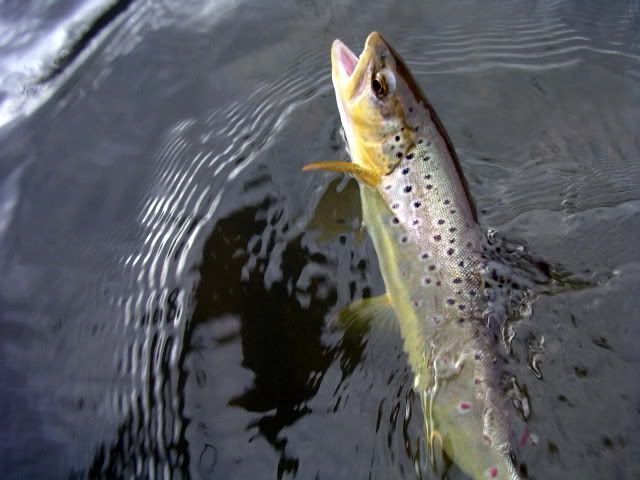 None of the browns would have smashed the historical Smith River record of +17 pounds, but they were colorful and fun on a 4wt flyrod.
After a shore lunch prepared by yours truly we did some exploring and headed for the lower end of the Special Regulations area. As soon as we moved down to that section of town it was obvious by the amount of fishermen at every bridge the stocking truck had recently passed. Not wanting to stand shoulder to shoulder with the "follow the stock truck crowd" we moved a bit further downstream to a couple of areas that do not receive much pressure.
We did not "slay them" but my client was able to add one more to his tally and also discovered a few more options for when he returns to the Smith on his own.
All in all a good day on the Smith. We didn't rack up any great numbers, but we had fun and we also accomplished the clients mission of learning more about the river. For my part, I fished with a true gentleman who I would not hesitate to call a friend and who I hope to share the stream again when we can both work out our schedules for some fun fishing to clear the cobwebs out of our busy lives.