Discussion Starter
·
#1
·
Friday afternoon I teamed up with fellow SRTU member Dr. David Jones to fish the lower Smith River. We chose that section so as to be well downstream of the generation surge which would not reach us until about five o'clock even though they had switched the turbines on three hours earlier. The area had experienced a good soaking rain a few days earlier and there was still a lot of color to the normally gin clear water.
We enjoy each others company and were both in a talkative mood so fished side by side the entire afternoon. David was fishing a foam beetle and I had on my usual dark colored nymph so we figured we were fishing for different fish and would not spoil each others chance of a hook up. I connected on about the second cast and then connected twice again in quick succession. Things were looking up for the nymph.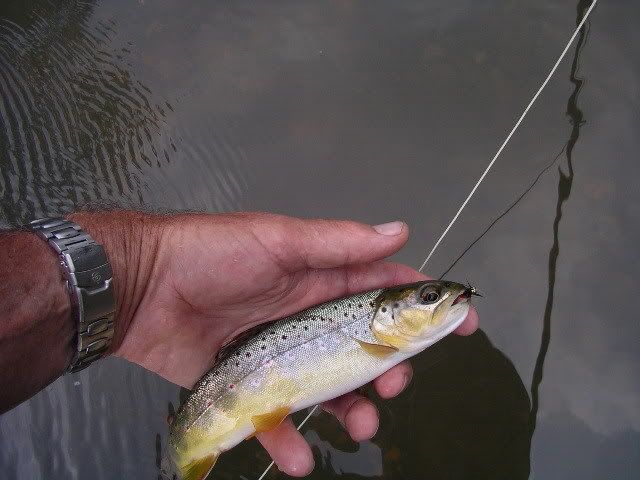 Not to be outdone, David soon caught one on his foam beetle (black foam with peacock herl underbelly). He also missed a few because instead of coming up with a resounding splash they appeared to just sip or bulge at it and you could miss the take if you were not paying attention.
We continued to catch fish with great regularity. My nymph probably caught two for every one that David fooled with the beetle but we were not in a contest and were both having a ball. Most of my fish came out of obvious runs while his fish came from along the edges of the bank in the flat pool areas. We were both pleased to catch a couple fish that exceeded twelve inches.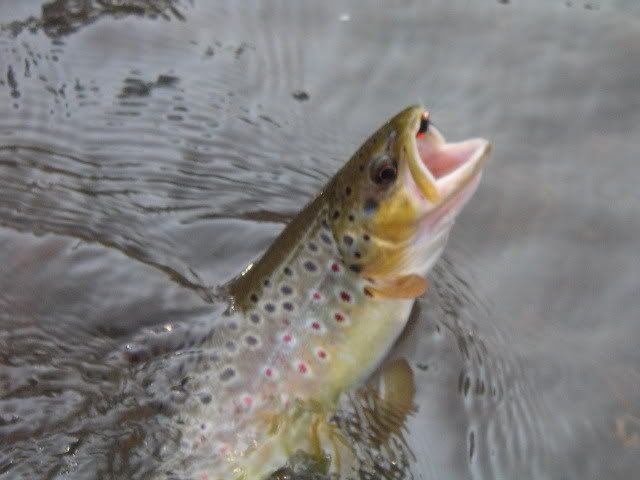 Although the lower Smith River is stocked water it appears that the majority of the stocked fish have been harvested. My nymph did account for two nicely colored rainbows who have beat the odds and are doing fine in their new surrounding.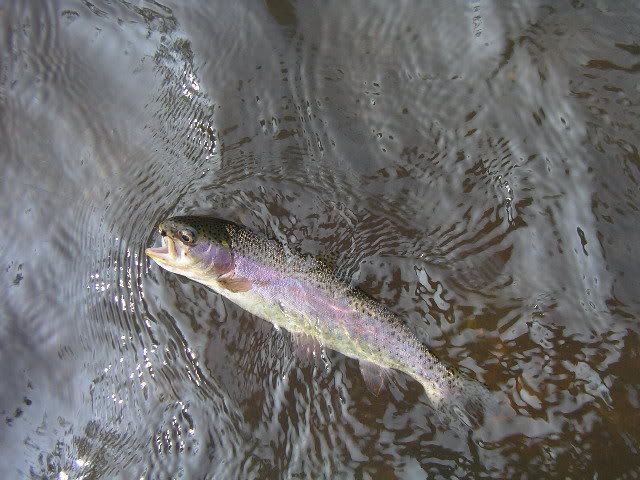 I continue to marvel at the beauty of the Smith River. Where else can you fish for trout while enveloped in a fog bank, see deer crossing the stream and hear the distinctive honk of Canadian geese and sometimes even spot a bald eagle? All of this just minutes from fast food restaurants, strip malls and even the stereotype mill town. We can only hope that the local folks appreciate these things as much as the tourists.
As it turns out fishing on Friday instead of waiting until the weekend was a good move because a two and one half inch gully washer blew through the area early Saturday morning. This amount of rain in such a short period of time pushed the entire river south of Town Creek to the top of its bank and bled an awful lot of mud into the water.