Discussion Starter
·
#1
·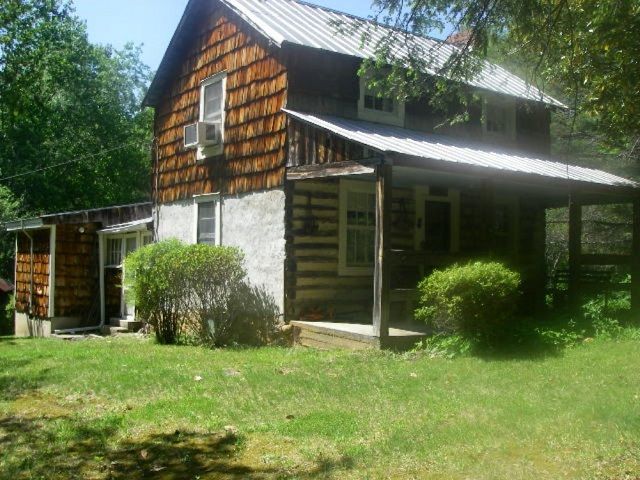 I spent the past weekend at our "get away" place in Bassett VA. We are celebrating sixteen years of ownership this month. It has been a good ride. When we first purchased it we said we'd keep it for at least ten years, then it was maybe five years more. We now say as long as it is still fun we will take it year to year. I bought it because it sits less then a mile from the Smith River. The fishing is good and the deer and turkey hunting, which was an afterthought, is good as well. Another big plus has been several local people who share our passion for the outdoors have become good friends. We joined with many of those people to help clean up the river and enhance the fishery long before such things were in vogue. Thankfully the value of economic tourism has caught on and many others have now taken the lead - I'm happy to support them when time and energy permits.
Once cabin chores were out of the way, (That's one of the joys of owning two places - you have two lawns to mow, two roofs to keep in repair, two water systems to keep running, two of everything), I headed to one of my known spots on the river. I've said this before - I don't really have a favorite spot. They are all good and I pick them by how much time I want to devote to fishing. Most of the river is hemmed in with private property but less then 5% of it is posted. See a spot to park, pull on your waders and go fishing - just don't block a driveway or damage any property on your way to the river. Getting into and out of the river is sometimes a challenge - the riverbed has eroded one grain of sand at a time over the past 50 years of power generation. This has resulted in 5-6 feet of steep banks before you reach the water. Combine that with underbrush and just getting in and out of the water is problematical.
I was just working some line out when a lone kayak paddler came by. I don't mind sharing the river with them because the more folks utilize the river the more clout we have.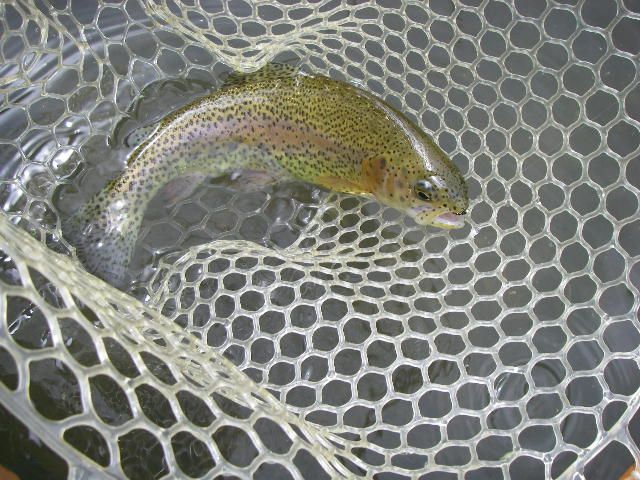 That paddler did not disturb my fishing because on the second cast of the day this stocked rainbow decided the zebra midge I hung underneath my primary fly was too good to pass up.
You can't fish the Smith without catching lots of these little brown trout. Pretty, and they are a challenge for those who only fish delayed harvest water but it would be nice if they all averaged a foot or more in length.
This and a few others of better size were brought to hand before it was time to check on my bride who I'd left back at the cabin.
The following morning I decided to beat the weekend crowd by getting up early but found this fellow already had another of my good sections of the river staked out.
He muttered a few loud choice words and flew off when I pulled this decent brown out right in front of him.
Morning number three of my long weekend (They are all long weekends when you're retired
) found me at a different section of the river where I had some prime water all to myself.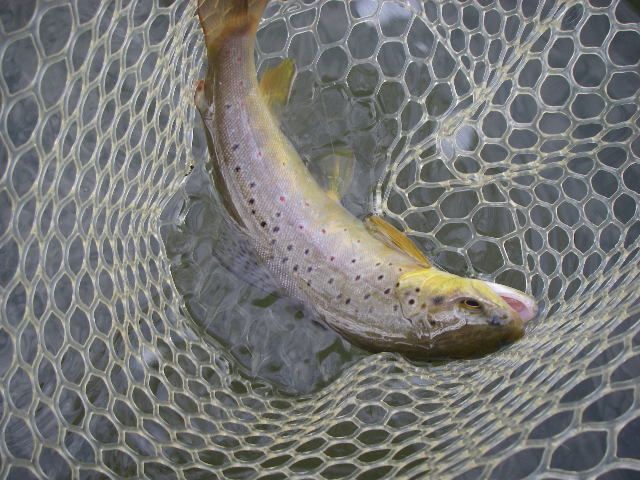 This was probably my best fish of the weekend. He certainly fell in the protected slot of 10-24 inches. I was pleased to catch him but I was really looking for a nice rainbow to take home as a baking fish.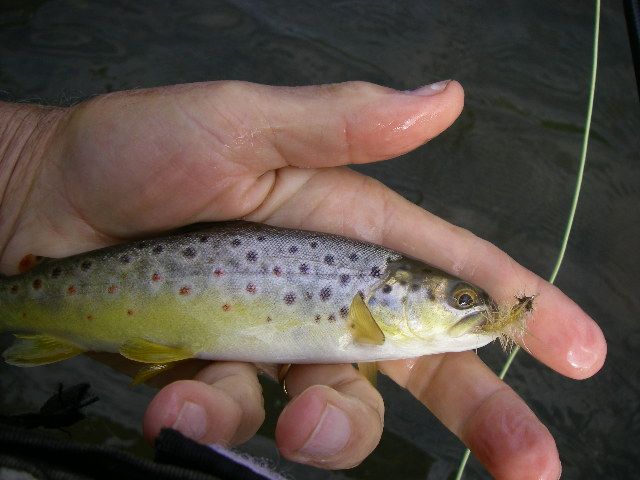 Turns out I caught a dozen fish that morning but only one was a rainbow. This small brown came to the top for my size ten stimulator which I use as an indicator. I guess he thought if he could catch and swallow that huge fly he would not have to eat again for a week.
There ya have it. We had a good weekend. Got the lawn mowed, did some fishing, spread a little money around on the local economy and had good friends over for some venison and delightful conversation. Life don't get much better than that.