Discussion Starter
·
#1
·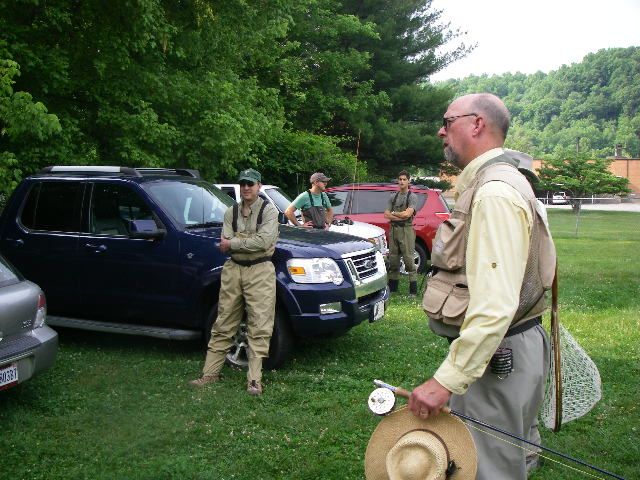 If you missed the Smith River Fish with a Friend event this past weekend you missed a great opportunity to network with some very knowledgeable fishermen who are collectively known in some circles as the "Smith River Regulars". It was a great chance to peek into fly boxes, compare rod and leader set ups, watch experienced fishermen as they approached different sections of the river and have fun doing it.
Trout streams don't get much prettier than this. Plenty of casting space. Most sections are wader friendly and there are lots of fish. Some of you may be thinking, "Ya - but what do you do with all that flat water beyond that attractive riffle and old log?" Knowledgeable "regulars" will tell you that is where most of the fish are located. Learn to fish it and you will have solved half the rivers secrets.
Need proof - here you go! I pulled this one and several others out of that very long stretch of flat water.
Sure there are a lot of small fish in the Smith River but they are fun to catch. There is a saying which I believe has merit. It goes something like this - "If you can consistently catch a handful of trout out of the Smith you can catch trout anywhere" or words to that effect.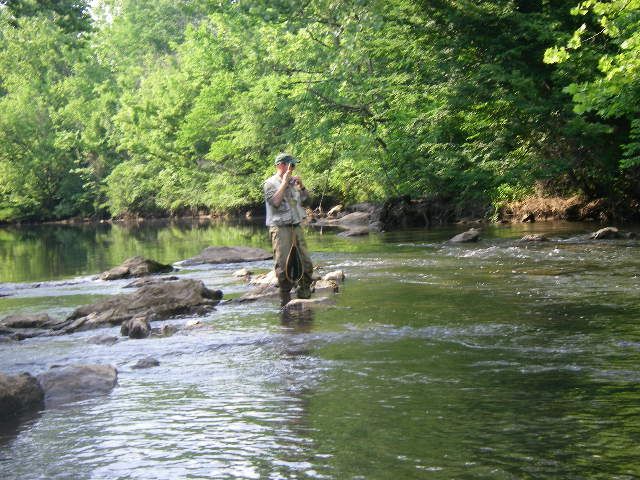 One of our "friends" took awhile to figure it out but that bend in his rod and the determined look on his face tells the story.
Back at the Mirror Factory parking lot all that smoke must mean it is time to share some good food and swap stories.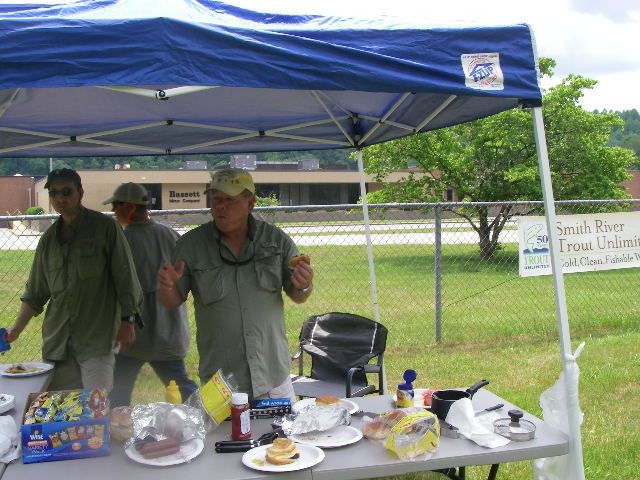 "I swear the one I lost right at the net was at least this long - maybe a little longer"
After lunch we were on our own. A few linked up with a "regular" and gave it another try. "Now lets see - how did he say I should fish this gorgeous section of flat water?"
Our next scheduled event is a fishing trip to Grayson Highlands 20-22 June 14. We did this same trip last year during the same timeframe and had a great time. You don't have to be a member of SRTU to attend. If you would like to join us contact Doug Jessie
[email protected]
or Al Kittredge
[email protected]