Discussion Starter
·
#1
·
Yeah, I know the striper run is over and we are wasting our time fishing the Roanoke River this late in the season. Seems like a lot of folks were thinking or saying that because when Flower Pot Steve and I rolled into the Wildlife Ramp @ Weldon at 2:00 pm on Tuesday there were only four boat trailers in the the huge parking lot. But they were wrong as can be attested to by the five dozen large minnows we went through in less then five hours. We even reused as many minnows as we could - toward the end I caught three fish on the same minnow - and don't forget the fly rod ......................
Here is the view as seen from where Little River flows into the Roanoke. Two weeks ago there would have been one hundred boats in this picture. We probably saw less then ten boats the entire trip. The water was high, almost out of its banks. You should be able to see The Big Rock in this photo - all that was showing was the top of a bush which grows in a crevice of the rock. Water flow was also faster then we would have liked but as they say, "we are here so let's go with the flow".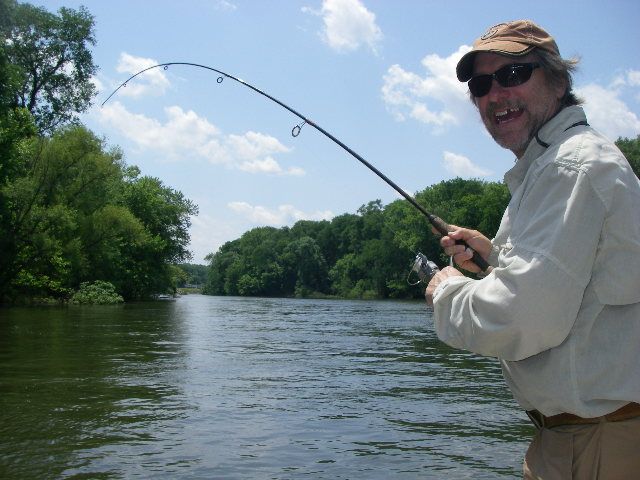 Well that didn't take long! Flower Pot Steve who is also known in some circles as Fish Brain Steve has a knack for finding and catching fish. I can hold my own but he probably out fished me three to one.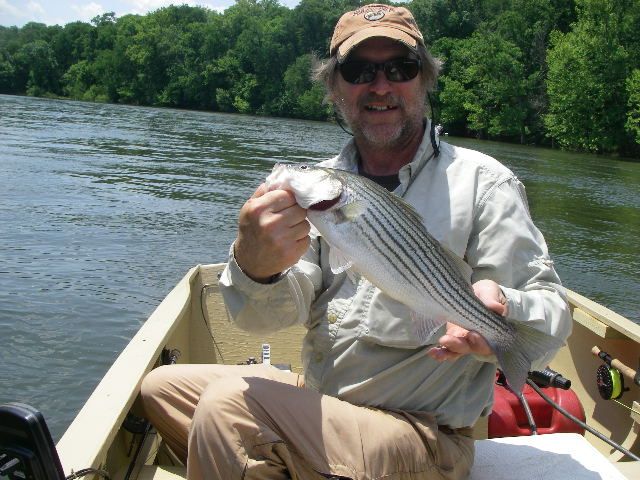 Not real big but any fish that lives in the ocean and runs over a hundred miles up a fresh water stream to spawn is strong and give a good fight on a medium action spinning rod.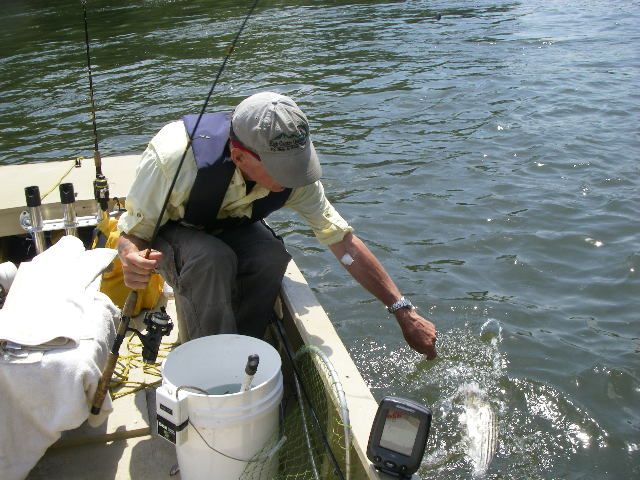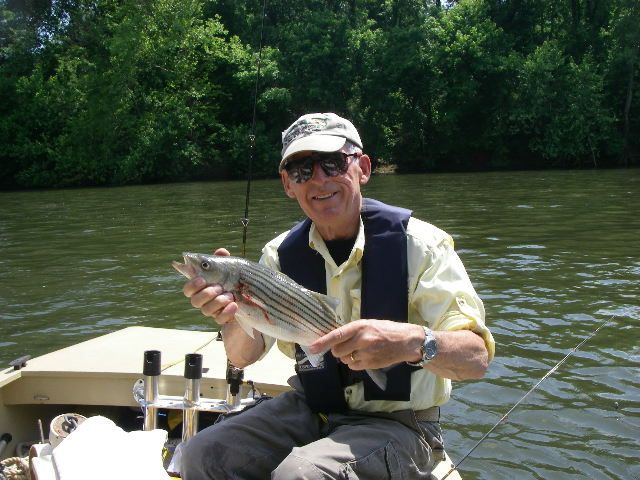 Mr. Al might be getting old but he still puts a few fish in the boat.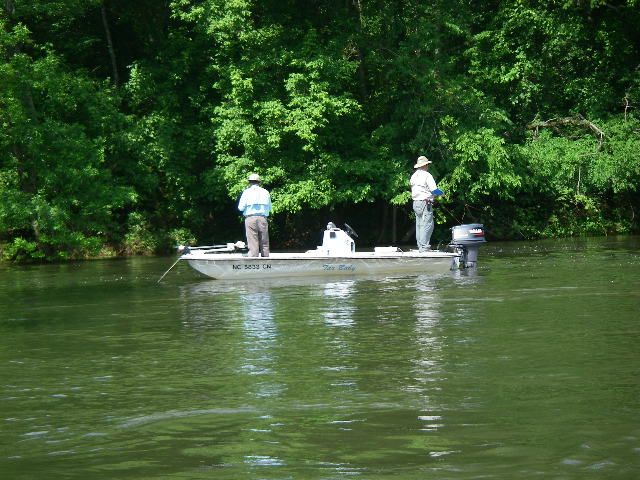 We saw a few folks trying the fly rod but did not see anyone hooking up so we stuck with large minnows until they dwindled down to a precious few.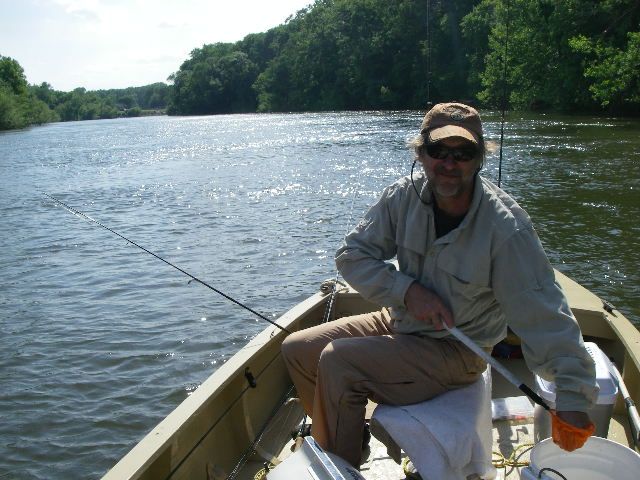 It was not non-stop but there were enough fish there to keep a bend in our rods and smiles on our faces.
With the minnows gone and still daylight to burn it was time to break out the fly rods. Short casts with sinking line and then feeding line to let it get down was the ticket. Strip it back in short spurts and hold on. Once again Steve is the master at this. Sometimes you'd catch one every other cast and other times it took multiple casts which is rather tiring with a sinking line, heavy fly and strong current - BUT the fight on a fly rod was well worth it.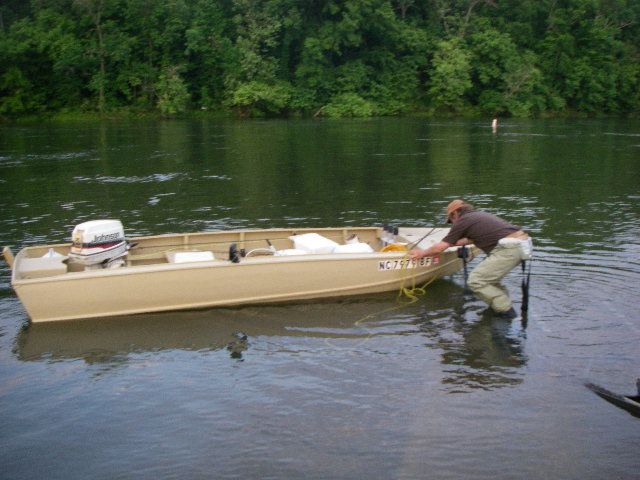 I can't close this out without this classic shot of my fishing buddy Flower Pot Steve. We gave him the name because he found this old wooden boat on a lawn being used as a flower pot by the previous owner. Steve bought it , fixed it up and it's now a fairly serviceable fishing boat. He's always coming up with Rube-Goldberg ideas but most of them work. Here we see his trailer which requires waders and manual loading. Got to love him - he is fun to be around. Tons of energy and he can sure catch fish.