Discussion Starter
·
#1
·
Had a great fishing and hunting day yesterday. Guess you could call it a "Surf & Turf" day.
The day started with an invite to go crappie fishing with my good friend "eBay Steve". Some of you know him as the guy that surfs eBay and Craig's List for all those good deals. His latest "steal" was a wooden boat that the previous owner had used as a flower pot for the past ten years. No joke - that's what it looked like. But Steve can turn a sows ear into a silk purse and soon had it cleaned up, painted and rigged out so that it is a very good fishing boat. Despite being wood, it is light weight, roomy, and very stable. Just the ticket for Falls Lake which is only minutes from Steve's home.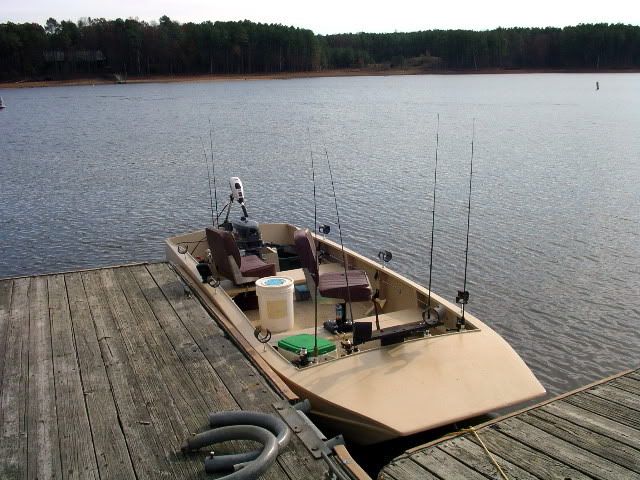 The water was unbelievably low. Most ramps on Falls Lake have been closed. Where we put in only one of four ramps was open. You can see from the exposed shoreline that the water is down 8-10 feet. It is going to take a lot of rain to fill this and other regional lakes back up. If the rain does not come soon we are going to be in real trouble.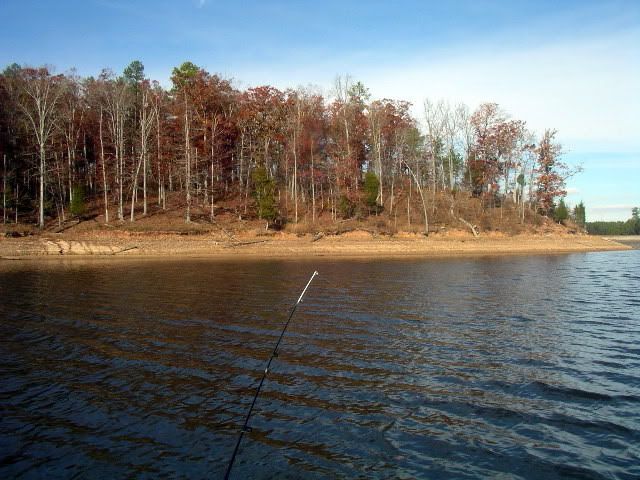 It wasn't long before we were into fish. The ticket seemed to be fishing straight down in the creek channel in about 20 feet of water. We used bell sinkers and two minnow hooks per rod. A few times we had two rods going at once, but for the most part it was one fish at a time with not much time between bites.
Laugh of the day came when we started drifting off the river channel and discovered that a brand new anchor had come loose from it's snap. I had my camera out and was able to record the disbelief on the Captains face.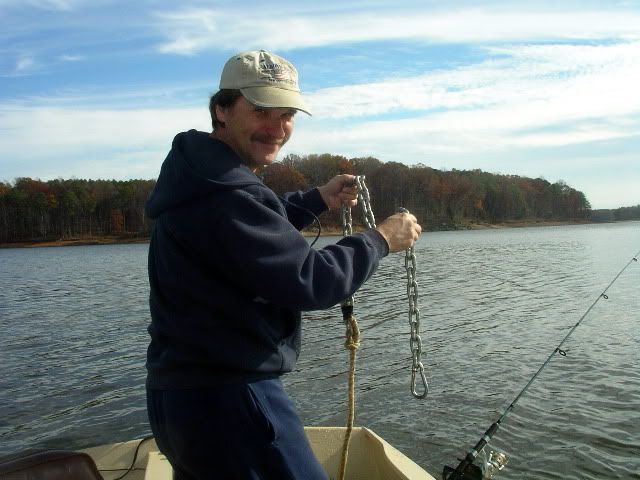 We didn't have a second anchor so it looked like the fishing trip had just come to an end. Not to worry - a couple of ******** can survive - we motored back to the ramp area and found a cement block that put us right back in business. The price was even less then eBay!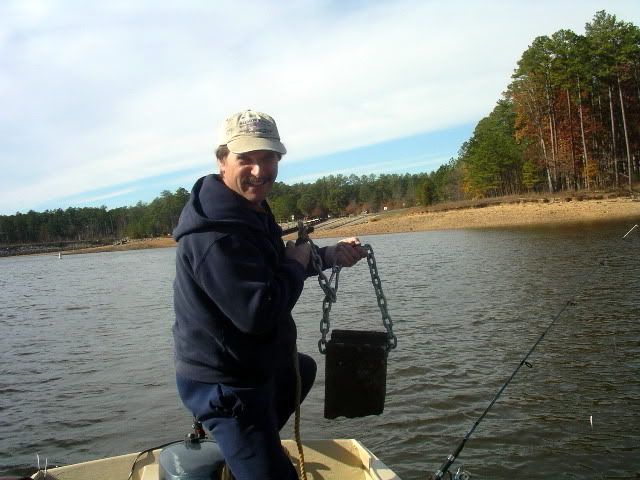 The crappie were all good size. We only kept the nice ones but with few exceptions they were all nice.
It gets better - By the time the minnows ran out we had as many as we wanted to clean so called it a day. After a short drive back to Steve's home I was invited in for some delicious turkey soup. By this time the shadows were getting long so I slipped on my camouflaged coveralls, grabbed my tree stand and cross bow and headed to the corner of Steve's property which overlooks a major deer funnel.
Just before dark a 6pt buck came out of it's bedding area and was probably heading to one of the neighbors lawns when it made the mistake of walking about 15 yards from my tree. At the "twang" of my TenPoint Phantom Crossbow he swapped directions and ran about 30 yards along the side of a creek before collapsing and rolling into the only big pool in the area. Thankfully I had my muckboots on and was able to retrieve him without getting in over my boots. He looks like a drowned rat in the photo but he was a nice 6pt (I assume 6pt because one side was broken off - probably fighting during the recent rut).
So ends my "surf & turf" day. Don't get much better then that!