Discussion Starter
·
#1
·
The flow I fished this morning is small ... creek small. Smaller than the Eno, may be smaller than Crabtree. Some may call it "skinny". Access is tough (my usual type of haunt) and the fishing was great. This was yet another new peice of water for me. I heard the pickerel were thick in this stretch, and that'd be a true statement.
I launched around 6:15. On my ~1 mile paddle up, I caught 8 chain pickerel on a buzzbait and fluke, no bass. I probably missed 6 pickerel as well. Nothing huge landed, but most between 20 and 22".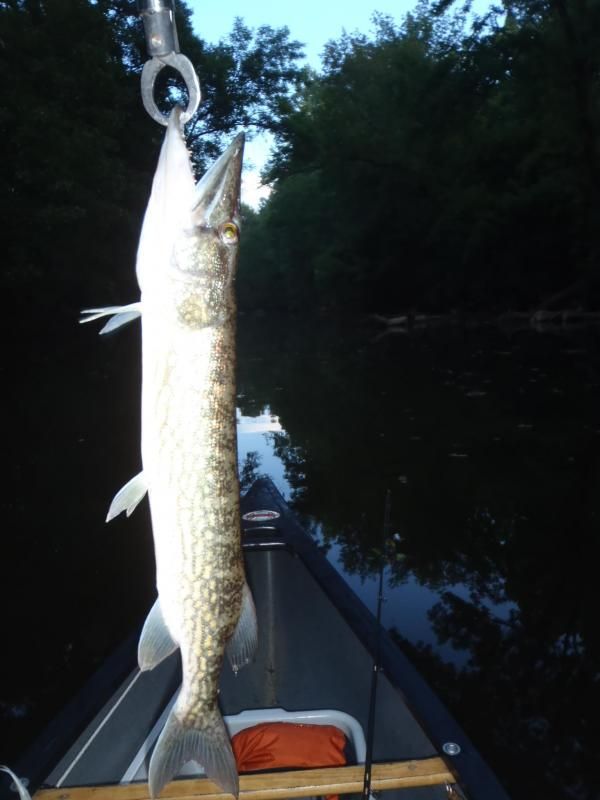 On my return, I caught 15 bass on a Rebel Jumping Minnow (high pitch spook type lure), and one pickerel. Again, nothing huge, but a good collection of bass with the best 3 at 53" total.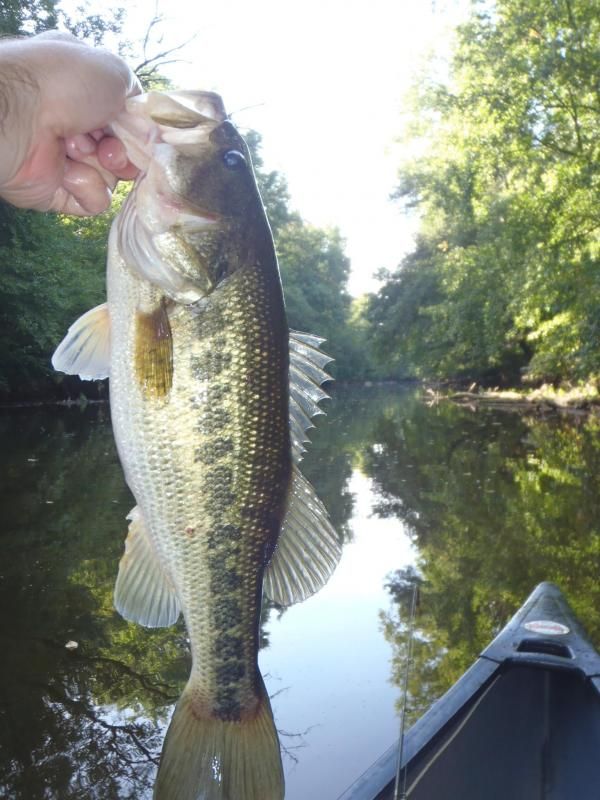 I hooked a ~17" bass, and when fighting it I noticed another larger fish chasing it and attempting to eat the lure. I played the fish for 10 seconds or so and the other bass got hooked. Unfortunately, the smaller fish got off, but I did land the larger fish (18").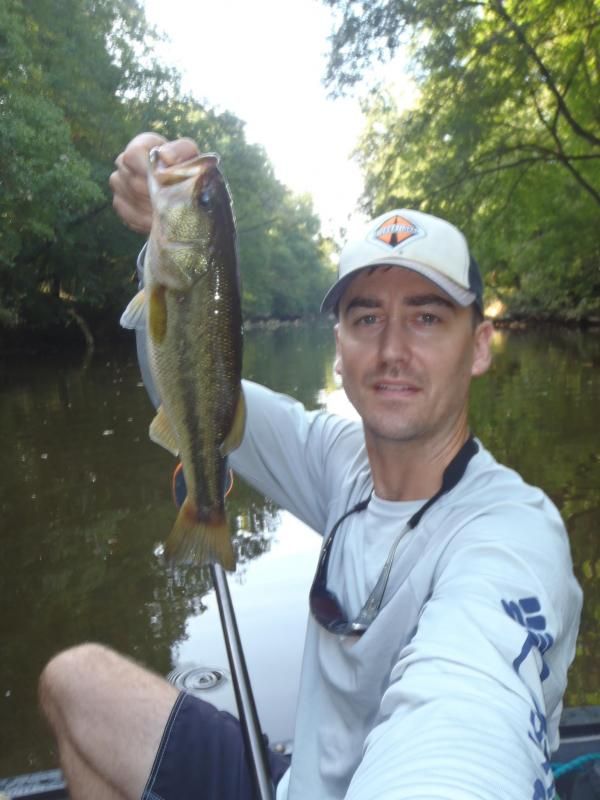 Yikes! Looks like I need some sleep.
The most surprising thing was that I didn't have to get out of the boat for my entire paddle, yet the average depth was probably 18" with no holes deeper than ~6'.
Throw in a dozen redbrest (some pretty large) and I had myself another fine morning on the river. Out at 10:30 and home by 11:30.