Discussion Starter
·
#1
·
I've recently taken a position at another site within my company which has resulted in moving my family from the Triangle to the Triad of North Carolina. The Triad is a familiar place, as I grew up in the town on Kernersville, NC in Forsyth County.
Although I know the Triad area well, I don't know where all the good fishing holes are located. With only 1.5 hours between Raleigh and Kernersville, I'm already familiar with a few spots. However, researching and exploring the local flows is a large contributor to my love of river fishing.
The past two weekends I've visited a few Triangle area flows and done quite well. With many bass in the 4-5 lb range and good numbers overall, I can't complain. I also managed to land my first flathead catfish with a little help from Mack.
As you may have seen in another post, last Saturday Mack showed the ropes of flathead fishing and I landed this beaut ...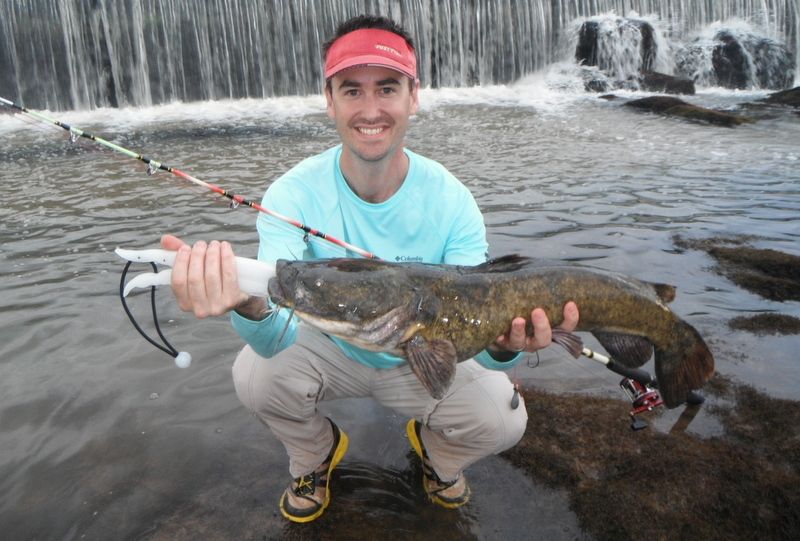 Last Sunday I landed 20 bass before dark all on a spook, including this big girl and several others around 4 lbs.
Despite the rain, today I found some good water and landed 25 bass, 2 crappie, 2 perch (1 white, 1 yellow), and several sunfish. Most bass came on a spinnerbait or spook. Other fish came on a curly tail grub or inline spinner. I also experimented with using large live bait for bass. Something I haven't had much success with. I landed a 4 lber on the white perch and was able to use it again to hook a 5+ lber, only to have it break me off. Still a wonderful morning on the river.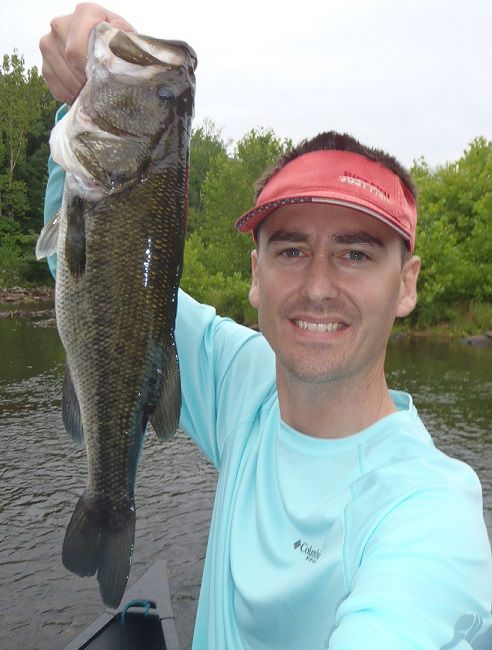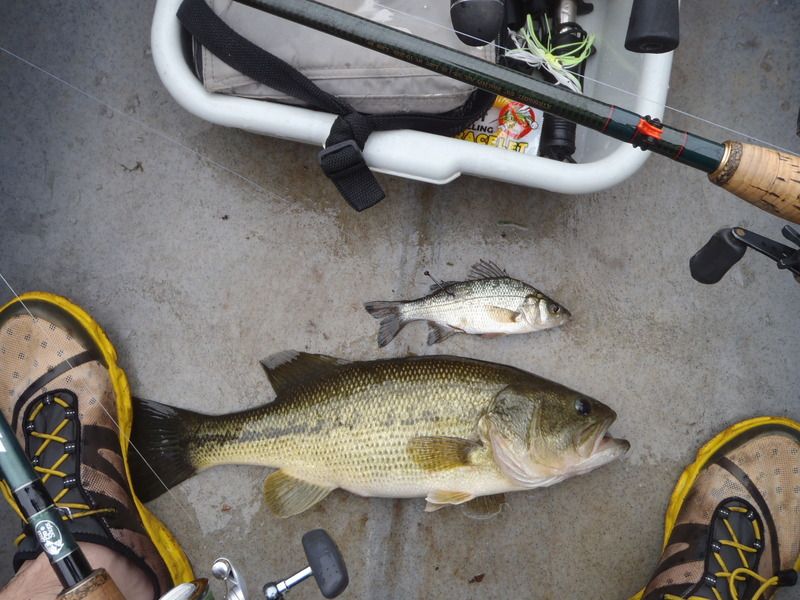 I'd say I'm transitioning well to the Triad ...