Discussion Starter
·
#1
·
After a windy day up on the Bay River we decided to seek redemption a little closer to home.
We got on the water early and what a difference 24 hrs can make with the weather. Fog was rising and the cold air was blowing down our collars as we took the ride to our first stop. We found no takers and soon moved on. At the second stop I had a big sow crush a spook jr. and then come back up for a 2' jump and head shake. First time I have had a trout jump like that! Two casts later and another fine trout on topwater. Man what a way to start the day!
Rabbit pulls out an old 26 Mirrolure and another fish on. Later we switched over to Billy Bay's Swim Shad and landed a few more nice ones. Several were caught on MR17's new 750 color as well.
Trout are on the move and seem to be HAWNNNGGGRRRYYY!
Topwater is by far the BEST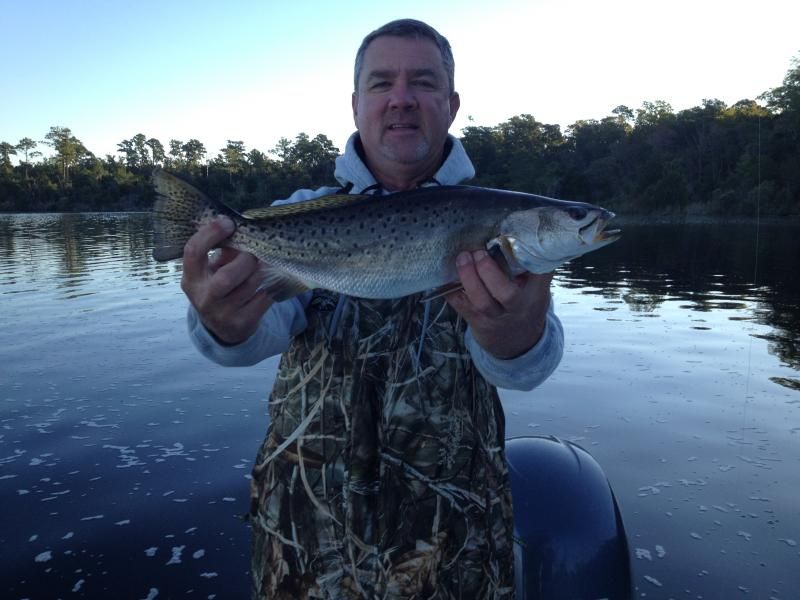 Rabbit's first of the day
Billy Bay Shad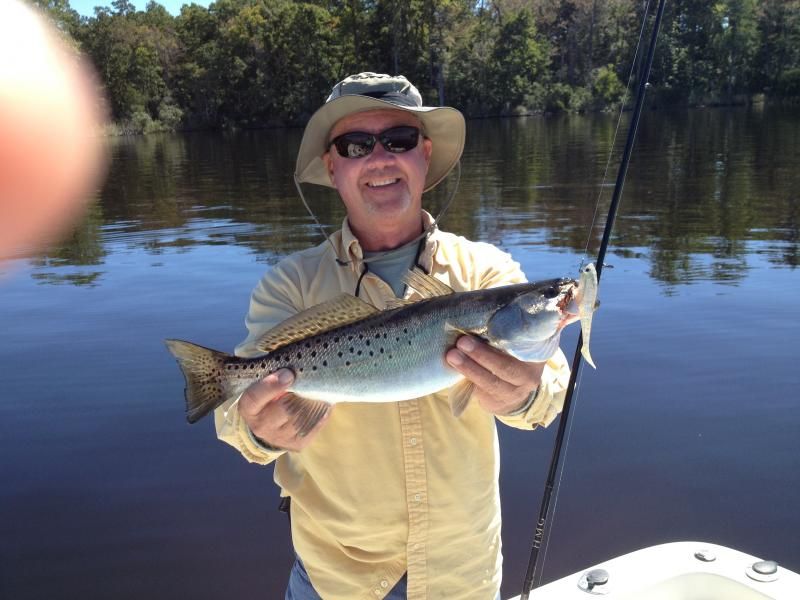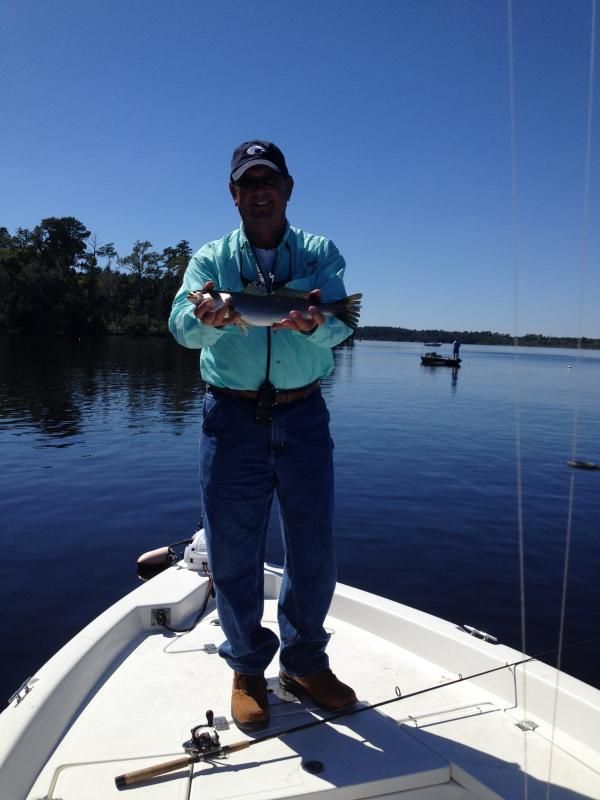 Kept some for the pan
Get the grease HOT!