Discussion Starter
·
#1
·
Last night I stood in my back yard for a couple hours, Camera in hand waiting for the moon to line up with this Osprey that is perched in one of my trees. Dozens of mosquitos bites later I was fortunate to get several decent pictures. Sometimes patience is rewarded!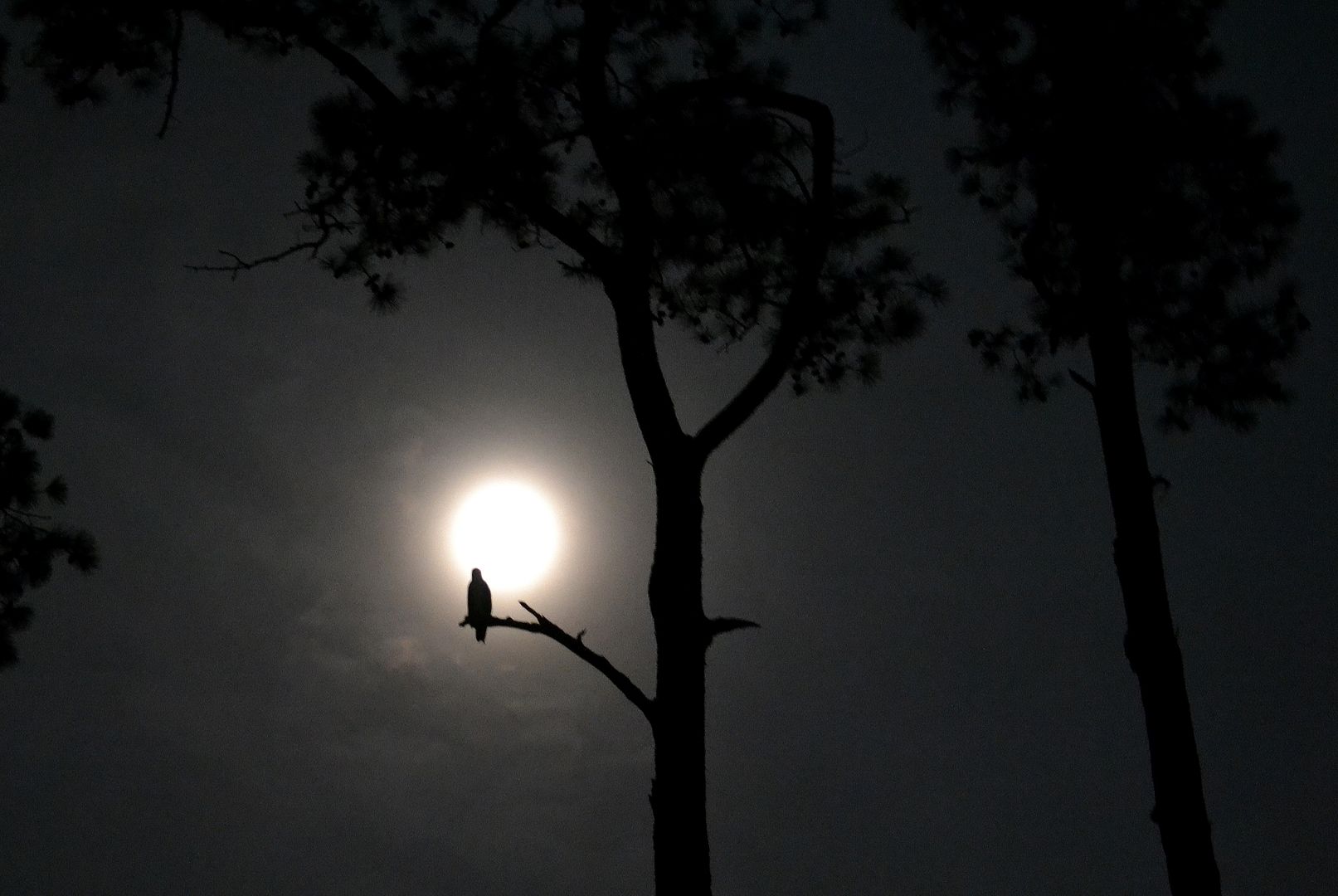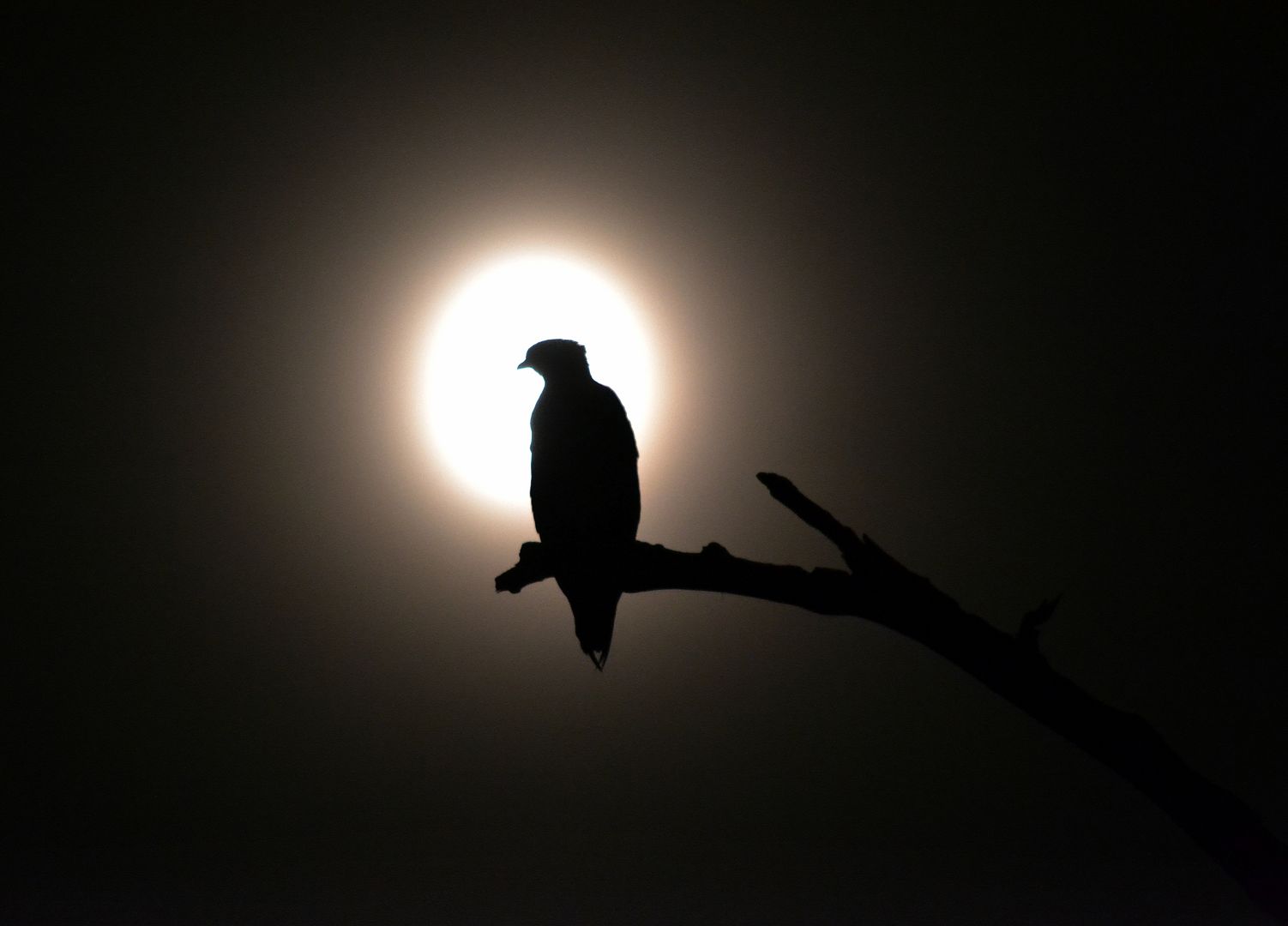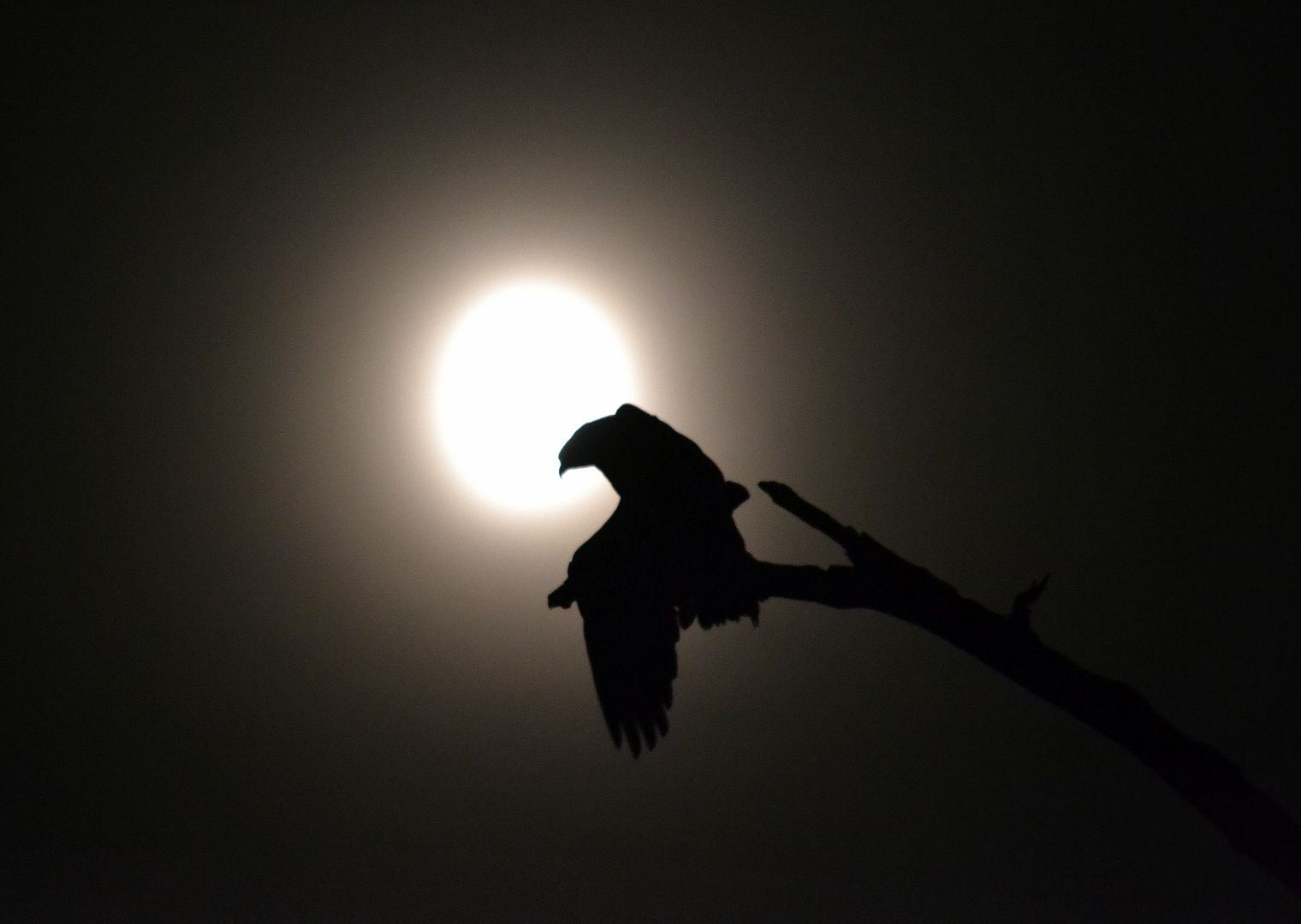 Before I took the moonshots:
Last night my wife called me to come outside. She saw a large bird that was not moving in her garden. At first we thought it was dead and then it open it's eyes and moved just a little. Though I see Eagles and Osprey every day, I do not see a lot of Red-tailed Hawks. I knew something was not right, so we decided to pick him up and take him to the Emergency Vet last night. I had never picked one up, he did not resist much as placed him in one of our pet carriers. The vet had me sign a release form and said I could call in the morning to check on him. They called a rehabilitation specialist who said they would pick him up today. Hopefully all will be well.