Selling my Vexilar portable fish finder. Only used a handful of times, but it worked great from my canoe. Just gathering dust. $40.
Comes with the charger.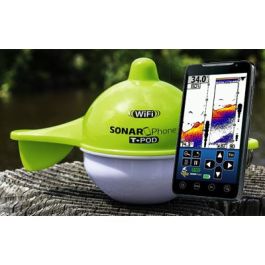 The T-POD (SP100) is a ultra portable WiFi transmitter systems that has a self-contained battery and can be pulled behind your boat, cast or thrown from shore. As the name implies, SonarPhone turns your smart phone or tablet into a fully functional sonar system that will rival any high end sonar...

store.vexilar.com