Discussion Starter
·
#1
·
About 8 am, I was fully dressed for work in my honda civic and almost made it out of the neighborhood. That little voice in my head was telling me to turnaround, load my canoe, and hit the river!
A brief conversation with my "consultant" about yesterday's rain and impending flows pushed me over the edge. Shot a text to my boss and headed back to the house. In 30 minutes I was loaded and headed west to enjoy a nice day of solitude on the local flow.
I stopped by a bridge access on my way out to confirm the river conditions ... low and clear! Shortly after, I arrived at my launch spot. This section has produced for me before under similar water conditions (~2 ft visibility and low 50s water temp). I pushed off around 10 am and headed upriver with gusty winds out of the SSW (mostly upstream).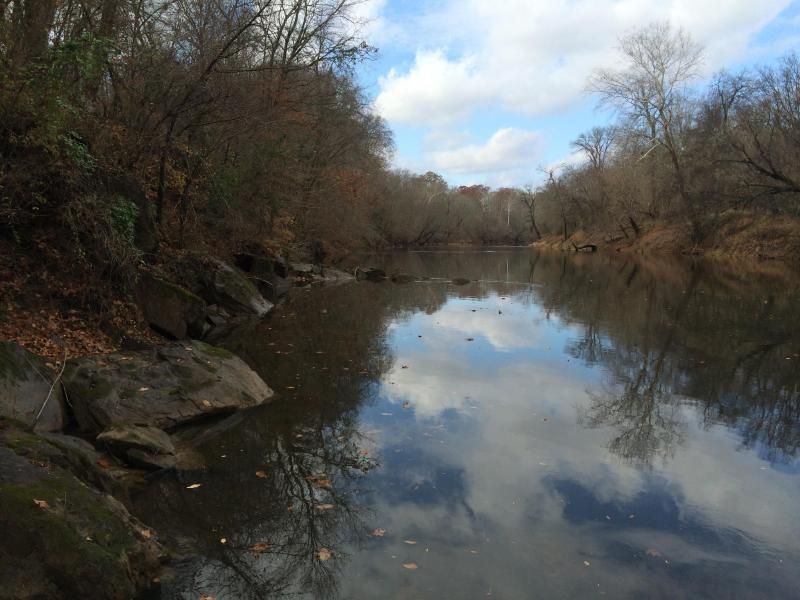 I failed to take two items today, my thermometer and my measuring board. I also forgot my camera, but the cell phone works fine for pics. I did, however, remember to bring a spinnerbait ...
Started off switching between the spinnerbait and a jig. About 45 minutes in, I found the slower deeper water and this was my first victim ...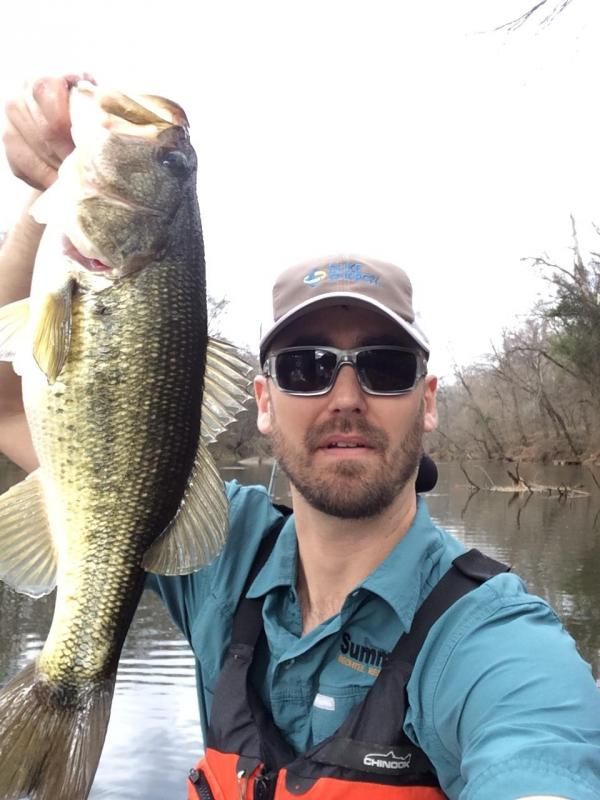 From there the bass were surprisingly easy to find. Locate the slowest deepest water near the bank and the fish were hiding behind/on wood or right on the bank. It got to where I would anticipate a strike as the spinnerbait rolled and fell over the logs. I caught over 20 keeper bass on this pattern with the spinnerbait (1/2 oz booyah white/chartreuse). These were all very solid fish, all over 2 lbs. I got 4 at 4+ lbs, best 3 would have pushed 60". Biggest was around 6 lbs. I caught 3 in a row in one 20 ft stretch, right on the bank. Also caught another 6 or so dink bass trolling crappie jigs and rapalas. It was an exceptional day for bass.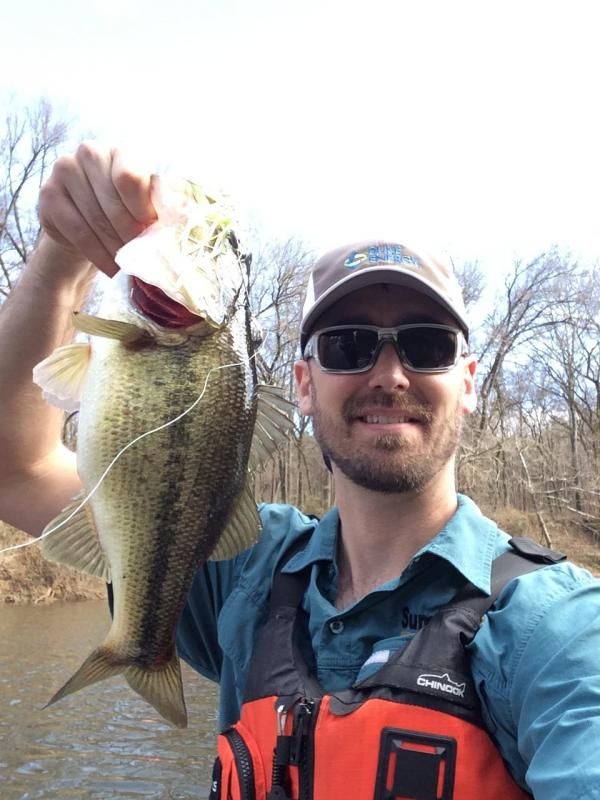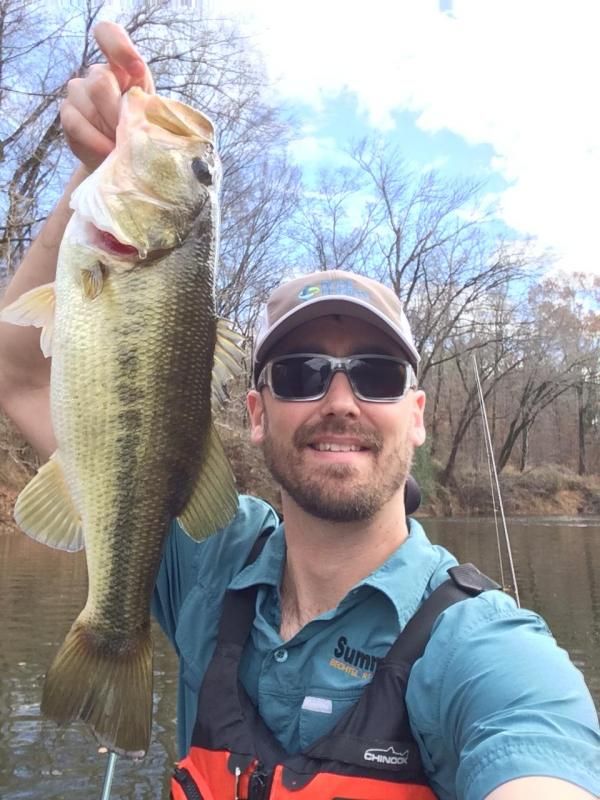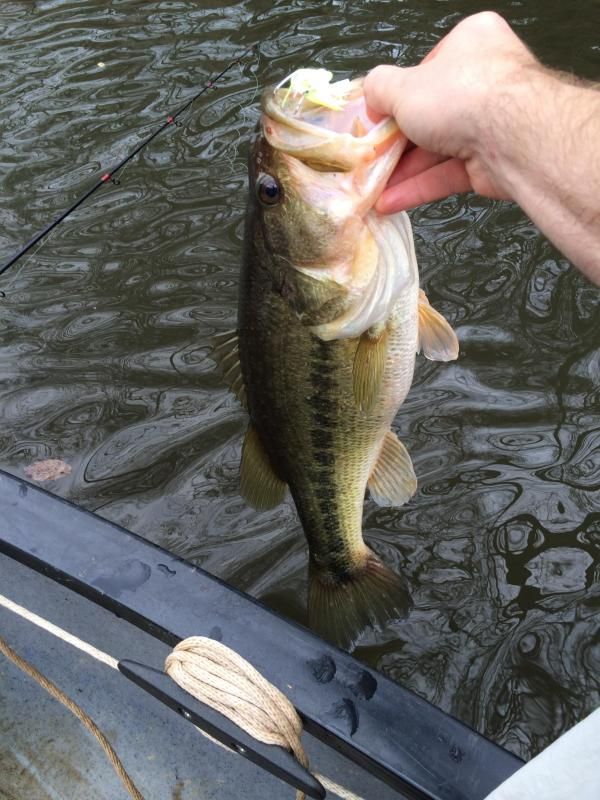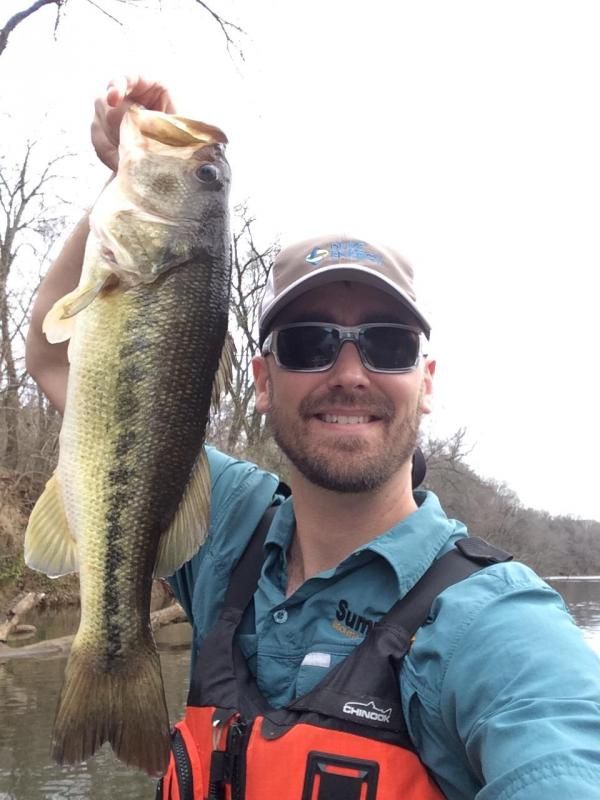 I spent an hour or so casting for crappie and ended up getting two big enough to filet, so they went home with me.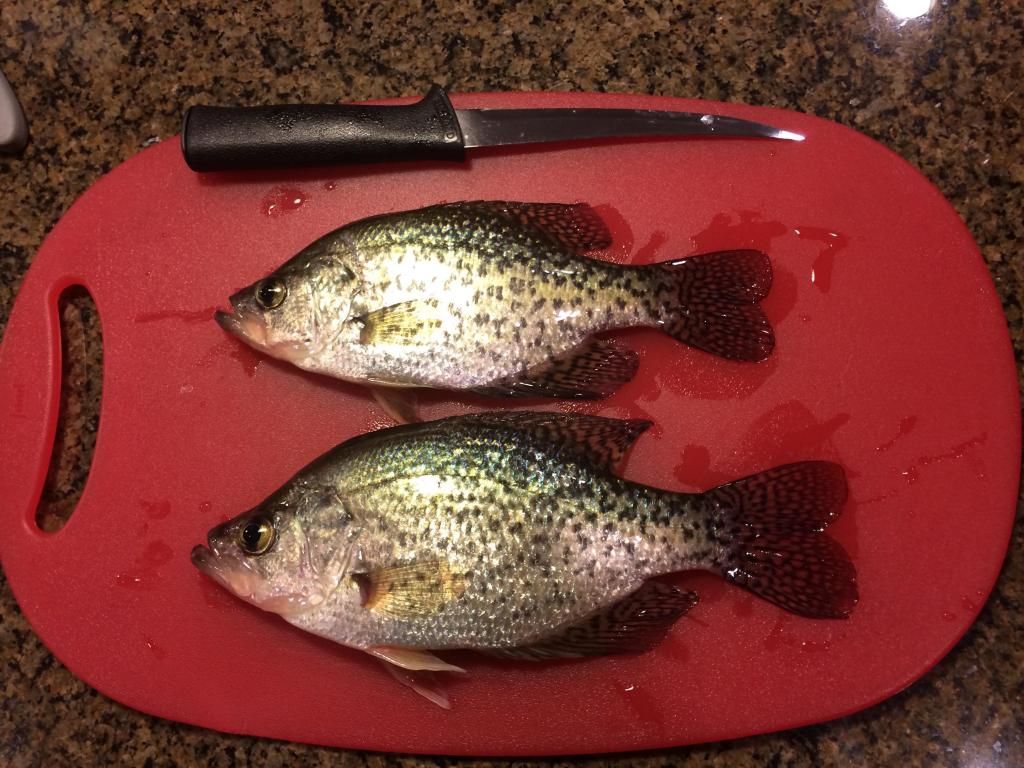 Made it back to the launch around 3 pm, lugged the gear back up to the car and headed home. Couldn't have been happier with my decision to take vacation and fish today. It was a beautiful day and the fishing was hot!